Donor Spotlight
Chrissy and William Horgan: For the Love of Science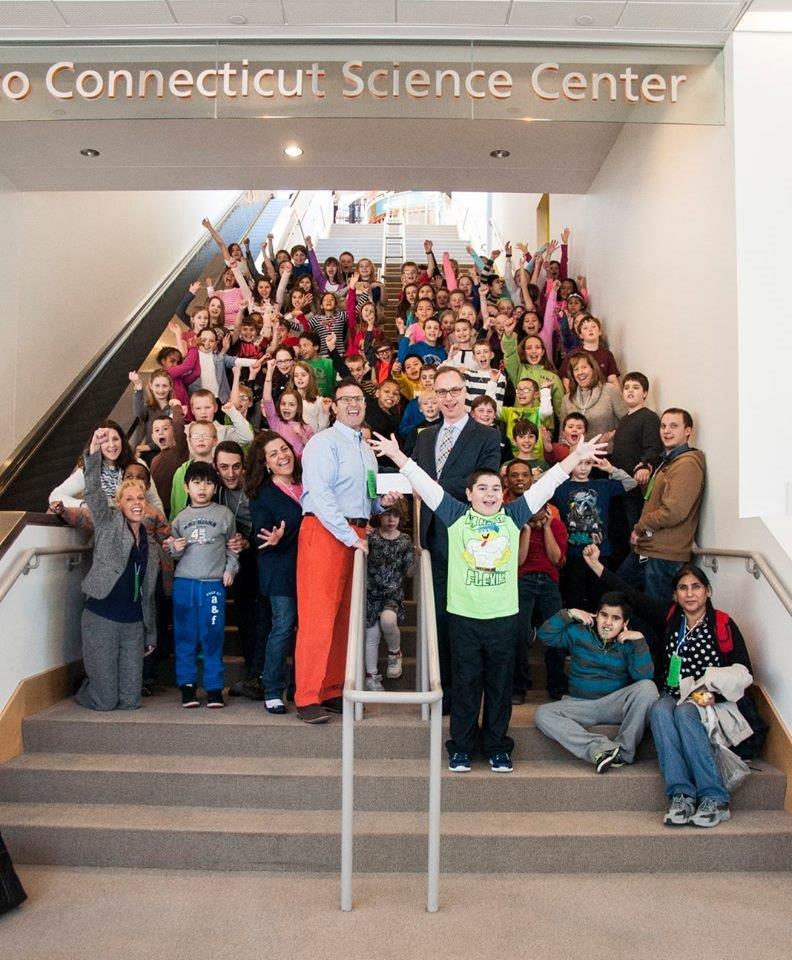 It was love at first sight: Chrissy was a physician's assistant, and William, a doctor on rotation. They are a couple with a passion for pediatric care and making a difference in people's lives. This passion permeates everything Chrissy and William do.
When you visit the Science Center, it is not uncommon to see Chrissy here. She is an enthusiastic Visionaries Society Member, a committed volunteer on the Green Gala Committee, and even a chaperone for her own children's school field trips. Chrissy and William have underwritten five field trips for elementary school classes each year for the past two years.
For the Horgans, supporting the Connecticut Science Center's work and mission continues their deep-rooted love for helping children in any way possible. They see the Science Center not only as a destination for their family but also as a valuable resource for children and families statewide; providing crucial exposure to STEM resources that children and teachers in Connecticut would not otherwise have the opportunity to explore.
Inspirational moments happen at the Connecticut Science Center each day when visitors explore our exhibits or attend our programs. Whether engrossed in a hands-on exhibit or captivated by a 3D movie, children and adults are learning about STEM (science, technology, engineering, and math) in a fun and engaging way.
The Connecticut Science Center's programs extend well beyond the walls of our unique building in Hartford. With Connecticut's adoption of the Next Generation Science Standards (NGSS), the Science Center is playing a pivotal role in changing the way science is taught and students are learning. Affecting nearly every child in the state, this forward-thinking work will have great impact on science education and Connecticut's future economic and workforce needs.
Currently, a team of STEM professionals and educators at the Science Center's Mandell Academy for Teachers is working closely with the State Department of Education to train teachers and facilitators, readying them to incorporate new NGSS principles into their everyday curricula and teaching practices. Concurrently, Science Center staff is developing tools for educators to use in their classrooms to highlight curriculum ties that will enrich field trip experiences. Over the next five years, new Science Center exhibits and laboratory spaces, as well as improvements to current exhibits, will support NGSS and reinforce the role of science and technology in everyday life, bringing this learning to all Science Center visitors.
Please make a gift to support the important work we do in the Science Center and in classrooms throughout Connecticut. Your gift will ensure that children and families throughout the state experience inspirational moments of science learning. Thank you.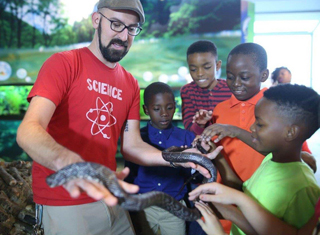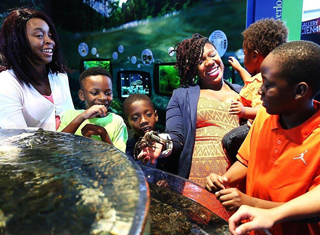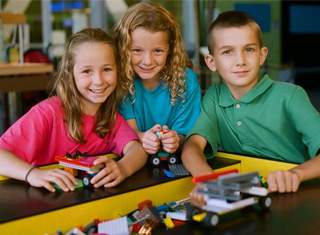 Thank you for your support of the Connecticut Science Center