At the Connecticut Science Center we have a special exhibit called the Butterfly Encounter. This is an indoor greenhouse filled with an assortment of exotic plants and butterflies. The Encounter is an ecotourism attraction that helps support the education of students and the public alike regarding conservation, biodiversity, and different environment. With hundreds of people that enjoy visiting our butterflies each year, we certainly get asked a lot of questions.
So, for today's blog post we decided to answer one of our most common questions asked by visitors in the Butterfly Encounter:
"How do you raise the butterflies?" 
The first step to this process is understanding the lifecycle of a butterfly. Butterflies have four major stages in life; the egg, the caterpillar, the chrysalis, and the adult butterfly. 
Butterflies will only lay their eggs on certain plants called host plants. These plants provide the correct food for the caterpillars once they hatch. The different species of butterflies each require different host plants for their young, requiring an immense amount of vegetation to be able to raise many types of caterpillar. In our garden here at the Science Center we have limited space, so we are unable to raise enough plants to support the number of caterpillars it would take to populate our butterfly encounter. What we do instead, is purchase chrysalis from butterfly farms around the world.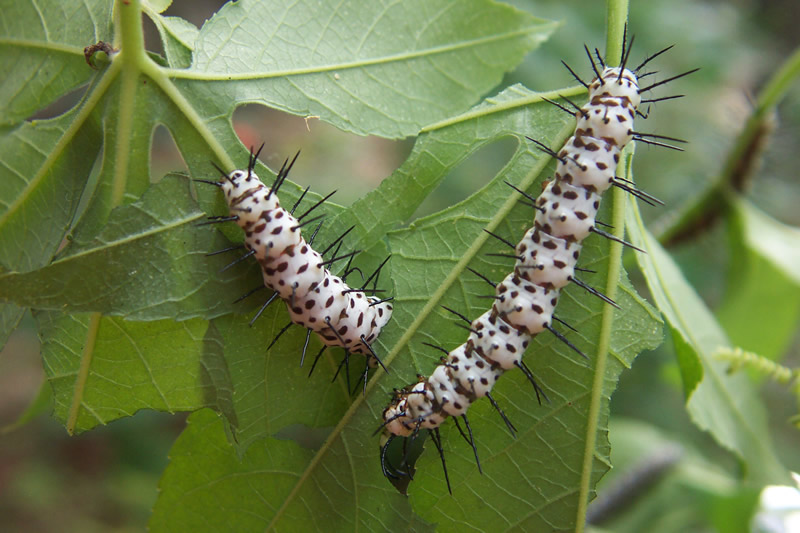 Butterfly farming is the breeding of chrysalis for sale to zoos and live exhibitions all over the world. These farms are generally located in tropical environments where the native vegetation of the area can provide the host plants and a healthy habitat for the eggs and caterpillars. Caterpillars need to eat and eat so they can grow quickly. When a caterpillar hatches, they are extremely small. When they start eating, they instantly start growing and expanding.  Their exoskeleton (skin) does not stretch or grow, so they grow by shedding the outgrown skin several times. As soon as a caterpillar is done growing and has reached their full weight, they shed their last exoskeleton and the final layer of skin becomes the chrysalis, also known as a pupae. This is a hard shelled 'case' within which the old body parts of the caterpillar are undergoing a remarkable transformation, called metamorphosis, to become the beautiful parts that make up the butterfly.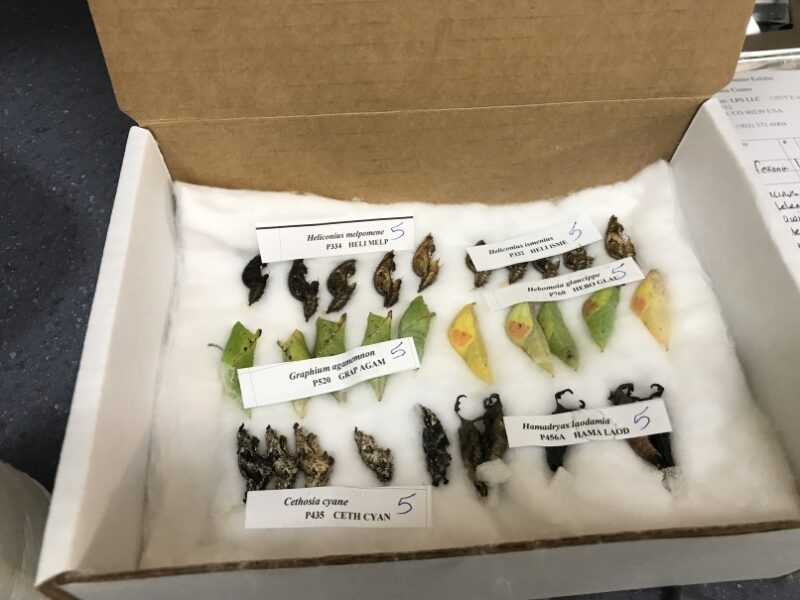 The metamorphosis can take several weeks so this is the stage where the butterfly farmers can safely collect the pupae, pack them in soft cotton and ship them all around the world. At the Connecticut Science Center, we receive an average of 200 chrysalis a week. When we receive the shipment we take special care to inspect each pupae and glue them to sting to hang within our Emergence Cabinet.  This is a glass windowed cabinet that is climate controlled to provide the best environment to the chrysalis as they finish the metamorphosis process within.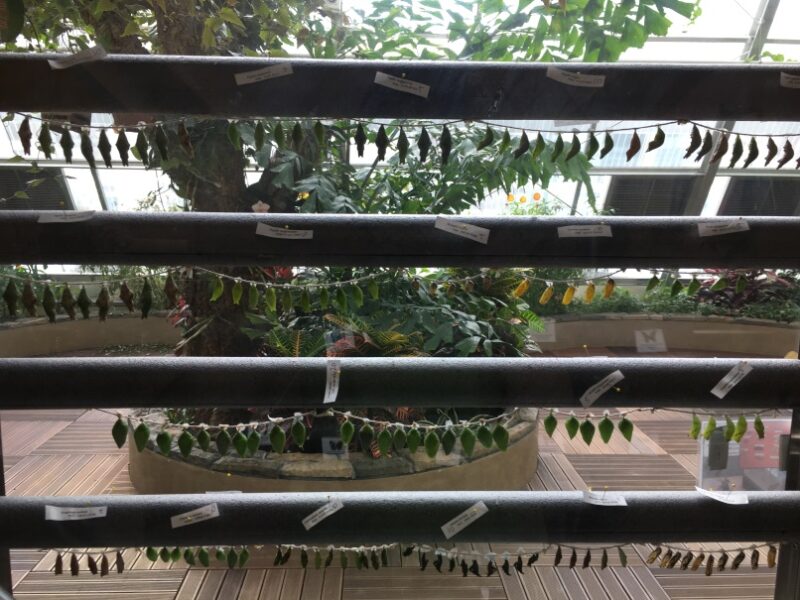 Finally, when the caterpillar has done all of its forming and changing inside the pupae the adult butterfly will emerge.  When the butterfly first emerges from the chrysalis, the wings are going to be soft and folded against its body. The butterfly will then pump fluids through its wings to stretch them out and strengthen them before being able to fly. The timing is unpredictable and happens often throughout the week so if you are lucky, you might be able to watch a butterfly emerge from its chrysalis here at the Science Center!
We then allow the new butterfly to rest and get stronger for a few hours before we collect them from the Emergence Cabinet and make sure they are healthy. Once we know they are healthy and ready, we will release them to fly and live in our garden.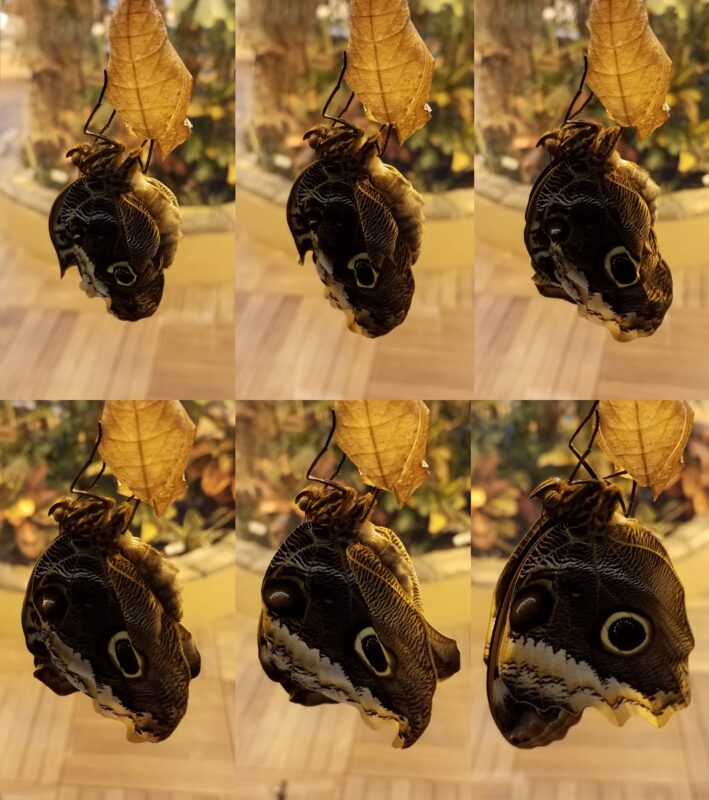 Inside our greenhouse the butterflies get to live a peaceful life away from the dangers of predators or unexpected habitat changes. We provide their favorite foods—nectar and rotten fruits—and keep the climate humid and warm. The butterfly is the final stage in their life cycle and may live from a week to a month. To keep our garden well populated, we receive 150-200 new chrysalis each week.
We encourage you all to take a tour of our Butterfly Encounter. Stop in and take a moment to appreciate the beauty of such a small creature, learn about the life cycle, and maybe get a chance to see a scientific miracle happen and a new life emerge. Our garden is always growing and changing, and we are always receiving new and diverse species of butterflies so one visit is never enough. We hope to see you in our garden soon and when we do, feel free to ask more questions so we can share our knowledge with you!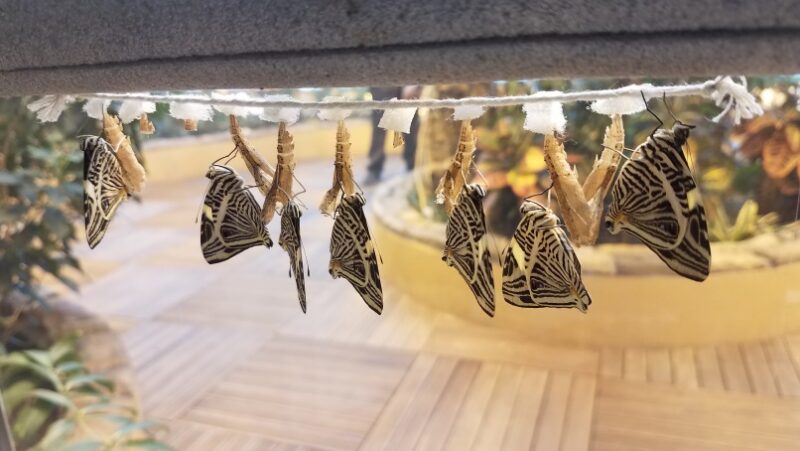 Stay connected! Be sure to subscribe to Down to a Science— The Official Blog of the Connecticut Science Center and follow us on social media.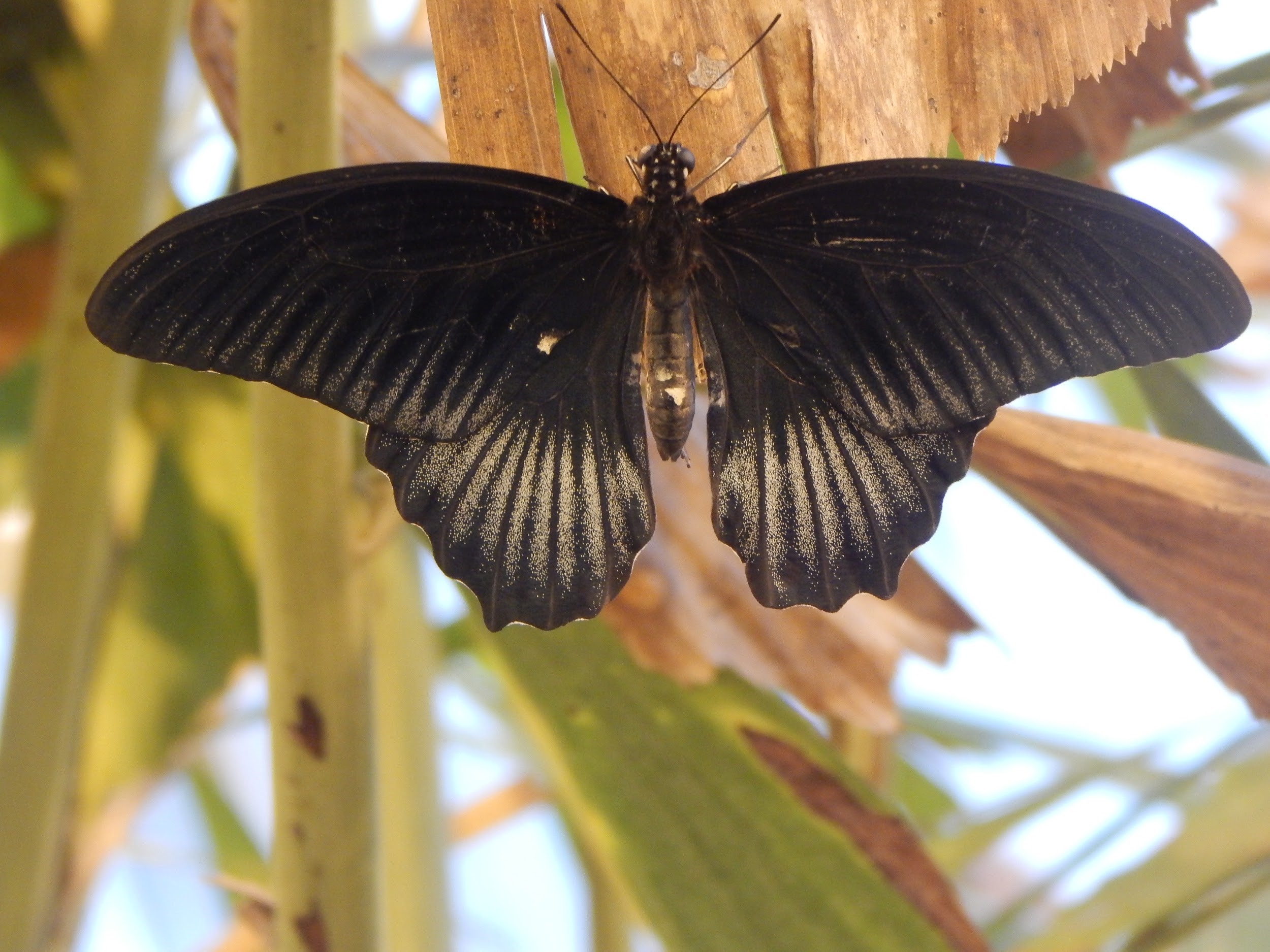 Kaila Ringgard is a Public Programs Educator at the Connecticut Science Center. She holds a degree from University of Massachusetts Amherst in Geology and Liberal Sciences. In her role at the Science Center, she creates and performs demonstrations for visitors that highlight many different fields in science and STEM careers. She is also responsible for taking care of the many reptiles and insects we have onsite, including our butterflies. You can usually find her in our galleries wearing a tie-dye lab coat with fun experiments and often an interesting animal you can meet.