Connecticut Science Center Podcast :
How Smart is a Cuttlefish?
Special Down To A Science feature. Nick, Kaila and Andrew are excited to talk about a recent study about Cuttlefish. Cuttlefish are very interesting creatures in the same family as octopus, squid and other sepiidas. A recent study with cuttlefish show that they can develop an advanced decision making process- delayed gratification. Learn more about what exactly this means in our latest Down to a Science special Podcast feature. 

Nick Villagra is a STEM Educator at the Connecticut Science Center, responsible for developing and delivering science experiences, including classroom lab programs, stage shows, and vacation camps. Nick holds a Bachelor's of Science in Engineering from Swarthmore College. and has been a speaker at the New England Museum Association conference. Always looking to put a unique stamp on the Science Center's offerings, Nick enjoys incorporating custom-designed 3D printed materials for students to interact with.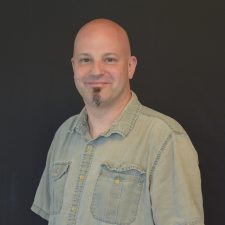 Andrew Fotta is a STEM educator at the Connecticut Science Center. He has currently holds a CT teaching certification for grades K-6, and has spent time in the classroom in nearly all grades, and taught middle school science. In addition to teaching classes for the Science Center, Andrew is also part of a team of educators currently creating new programs aligned with the new Next Generation Science Standards for grades PreK-9. Andrew is an avid photographer, who enjoys blending science and art in his work.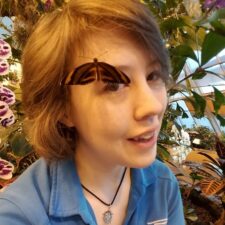 Kaila Ringgard is a Public Programs Educator at the Connecticut Science Center. She holds a degree from University of Massachusetts Amherst in Geology and Liberal Sciences. In her role at the Science Center, she creates and performs demonstrations for visitors that highlight many different fields in science and STEM careers. She is also responsible for taking care of the many reptiles and insects we have onsite, including our butterflies. You can usually find her in our galleries wearing a tie-dye lab coat with fun experiments and often an interesting animal you can meet.