I was privy to a tour of Mummies of the World: The Exhibition the day before it officially opened to the public. Upon entering, it was noticeably dark, quiet, and still. And before seeing any glimpses of actual mummies, I watched a video at the start of the exhibition reminding all attendees that the human mummies are real — all were once living people with families and friends.
Once inside, seeing the largest collection of real mummies and related artifacts ever assembled — 40 real human and animal mummies and 85 rare artifacts from around the globe — was a powerful experience. Silk curtain screens and ambient lighting were details I noticed that set the mood and helped in treating the mummies with dignity and respect. While it felt a bit eerie walking inside, it also seemed theatrical. I got the sense that a tale was about to unfold. I was right as there were many tales, and with vivid details.
Each mummy has his or her own story. Even an entire mummified family from Hungary has its own story — all are believed to have died from tuberculosis. Seeing the mummified parents dressed in their best clothes, for example, and not in linen wrappings as you might expect from movies, really hits home. While this family lived many years ago, they were people like you and me. And science enables us to know who they were, how they lived, how old they were when they died, and more.
The exhibit was fascinating, educational, easy to follow, and engaging. it stayed with me.  So much so, that I would like to go back. However, I'd do a few things differently.
Allow for Extra Time
To say this exhibition was interesting would be an understatement. But I should have allowed for more time. This first opportunity gave me a general understanding of what the exhibition offered. However, next time around, I'd like to really dive in, taking the time to read about each mummy and learn his/her story. I breezed through too quickly, stopping here and there. By doing so, I didn't gain the wealth of scientific and historic information that's under the roof of the Science Center right now. There's a lot to learn.
Get in the Know
I would download the Connecticut Science Center App, where I could take a tour of the exhibition beforehand. It gives a great overview of what to expect. Before I read a book or see a movie, I like to read the jacket and see the trailer first. It's the same idea here.
And for parents with young children, downloading the app is a perfect way to gauge whether this exhibition is suitable for your youngster. Sure, this exhibit is appropriate for all ages, but only you truly know your child and interest level. Take the time to understand and explain the subject matter to them. Believe me, this exhibition will pique their curiosity, so if you can start answering their questions ahead of time, you'll enhance your overall visit.
For parents with older children, like myself, I'd also be sure to give them a heads up on what Mummies of the World is all about. Yep, get those AirPods out of their ears and start a discussion ahead of the trip.
More than Mummies
While seeing and learning about the lives of the mummies is unbelievable, the exhibition also talks about the mummification process and ways used to study mummies, including Computed Tomography (CT), ancient DNA analysis and radiocarbon dating. Modern science is what allowed for Mummies of the World to even take place. I was surprised by the sense of curiosity and wonder it instilled in me.
Mummies of the World: The Exhibition is included with a Membership or General Admission. Reserve your ticket at CTScienceCenter.org.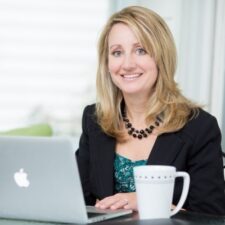 Jennifer Carmichael is a Contributing Writer at the Connecticut Science Center with a degree in Journalism from the University of Rhode Island. She's written on lifestyle topics for magazines and newspapers throughout the state.  A mom of two teenagers, she can't promise that parenting is a breeze, but she can offer easy tips, tricks, and advice on all things about the Science Center.