On a sunny, sweltering day back in May, the Connecticut Science Center hosted its second installment of MakeFest, Make it Grow, presented by Stanley Black & Decker in partnership with the Connecticut Master Gardener Association (CMGA). The Science Center team welcomed nearly 700 visitors on-site to engage safely with community partners, dig in, get their hands dirty, and grow something beautiful. The Petit Family Foundation, Dr. Jacquelynn Garofano, Connecticut Dairy, Owl Ridge Fibers, the Hartford Audubon Society, and Naturally all helped celebrate gardening, Connecticut agriculture, wildlife, and sustainable artisanship. In collaboration with the CMGA, the Science Center also hosted its inaugural plant sale on the Plaza, which featured sustainable, locally grown vegetables, pollinator plants, ground covers, grasses, and flowers at low prices and was the event's centerpiece. 
A soil-making and seed-planting booth hosted by the Keney Park Sustainability Project (KPSP) was one of the event's highlights. Founder and Executive Director Herb Virgo and fellow team member, Kai Spann, helped visitors plant vegetables and jumpstart their home gardens. Hailing from their home base in Hartford's Keney Park, KPSP plays a vital role in our local community. We are pleased to feature a piece by Herb Virgo and are thrilled to share some of the exciting new initiatives taking place in Hartford's North End! 
Keney Park: Hartford's Gateway into the Healing Power of Nature
Hartford's Keney Park, the capital city's largest natural park, is home to two organizations working to harness the healing power of nature: the Keney Park Sustainability Project and the brand new Urban Ecology Wellness Center. Keney Park, adopted by the City of Hartford officially in 1924, boasts 694 acres of green space designed as a series of landscapes, including meadows and forests. At one point, the park even featured a zoo! Today, the park is a space to take in nature, enjoy the community, and engage in physical activity. It also includes a golf course, cricket fields, and beautiful nature trails. While the park itself is undergoing revitalization efforts, Keney Park Sustainability Project and Urban Ecology Wellness Center are using the urban oasis to connect Hartford back to the healing qualities of our natural environment.
Keney Park Sustainability Project is located near the Keney Park House just off Windsor Avenue in Windsor. There is always something buzzing — and it is not just the beehives! The farm and outdoor spaces are alive with new projects that nourish neighbors and educate the community about environmental sustainability. During the pandemic, KPSP provided free home garden beds and garden kits to its Hartford neighbors, enabling people to grow fresh produce. Back by popular demand for the 2021 season, this project also provided a method for people to engage with nature, promoting mental and physical wellness at home. KPSP encourages youth to be environmental stewards through various programmatic efforts, from exploring the integral role that bees play in our environment to developing an understanding of symbiotic relationships through aquaponics. An appreciation of the interconnectedness of nature and wellness plays a significant role in KPSP's operations, and it informed the formation of the newest addition to Keney Park, the Urban Ecology Wellness Center.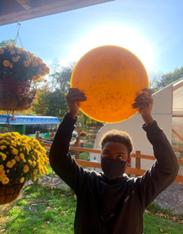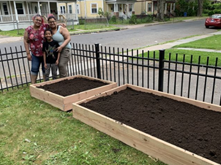 The Urban Ecology Wellness Center recently launched its pilot program for the upcoming season in the hopes of becoming an integral community resource to North Hartford. Hartford400, a citywide plan with ambitious goals to significantly increase community wellbeing in celebration of the city's 400th birthday in 2035, identified The Center as one of ten transformative projects. The vision for the Center is to serve as a community hub for wide-ranging nature-based wellness and educational services. Its overarching goal is to provide North Hartford residents with access to integrated health and wellness services and has three main objectives: 
Improve healthcare outcomes in one of the region's highest-risk communities

Amplify the impact of existing organizations in the region through collaboration by uniting community-based wellness and environmental programs 

Increase neighborhood engagement and accessibility to the health benefits of Keney Park.
With the support from Keney Park Sustainability Project, the Center can reconnect people with the healing power of nature to reduce the impact of trauma in the community. To learn more visit, https://urbanecologywellness.org/.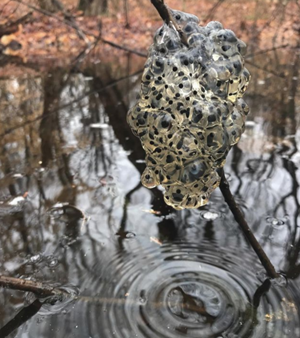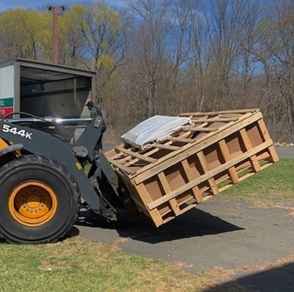 Stay tuned for future Down to a Science features of our local community partners, and for future MakeFest events hosted by the Connecticut Science Center.
Kelsey Rogers the STEM Career Coordinator at the Connecticut Science Center. In her role, she helps build interactive learning experiences with STEM professionals and educators to inspire local youth to pursue STEM careers in their home state. She studied Biological Sciences and Psychology at the University of Connecticut and received her master's in Healthcare Administration at the University of New Haven. In her free time, she loves baking and crafting.