Feeling guilty about all that Netflix binging? Not to worry. The Connecticut Science Center is here to give you a few recommendations about educational content streaming right now on Netflix. Today we're recommending a film that was first released on Earth Day, 2010. Narrated by Irish actor and environmentalist, Pierce Brosnan, Oceans is as beautiful and impactful today as when it was first released. Oceans is an 84-minute dive into the sea presented by Disney Nature. Gorgeous cinematography transports the viewer to prowl the ocean floor to swim with sharks and find the unique and exciting creatures that dwell in the deep. Oceans will make you question your own environmental impact while you learn about the vast and fragile ecosystem that lies just beneath the waves. 
To dive a little deeper,  be sure to check out the support materials in the educator guide that are appropriate to incorporate into the classroom or at home learning (grades 2-6). Support materials include an educator guide with lesson plans to support learning in the classroom or at home. There are also some short but exciting  "behind the scenes" videos about the making of this stunning film.
DISNEY NATURE OCEANS TRAILER
Oceans is available to stream now on Netflix and Disney+.
If you don't have Netflix, there is a 30-day free trial offer at  Netflix.com
Oceans is also available to rent or purchase digitally on many streaming services.
84 minutes long, appropriate for all ages, Rated G
EDUCATOR GUIDE & LESSON PLANS
A 42-page downloadable Educator's Guide is available for grades 2 through 6 and introduces your students to the science and geography of the oceans. The guide presents the following topics: what are the ocean's physical characteristics and ocean habitats, what are the threats harming the oceans today and how are species adapting to survive in the oceans. 
Click here to download the educator guide.
DESCRIPTION
Disney Nature Oceans is an inspiring adventure into a liquid world few of us have ever seen before. Yet the oceans cover more than 70 percent of our planet. The second Disney Nature film, Oceans, offers an unprecedented window into this largely unexplored world as well as an extraordinary educational opportunity.
Oceans ignites the imagination. It engages students to want to learn standards-based science content. Through this introduction to themes in the film, students will learn earth science, life science, physical science, chemistry, and geography.
This Educator Guide builds on many of the themes developed in the film and molds them into classroom lessons that correlate to your required science standards. Disneynature Oceans is also a great way to introduce differentiated instruction to your science lessons. Through seeing, listening, and reading, the film and this guide will improve comprehension for students at all reading levels. It will also give them more of a real-world learning experience through this multi-media approach.
Oceans will allow students to see for themselves the wonderful cast of characters that live in this world of liquid space. They will also learn how the oceans control much of what happens on land.
Stay connected! Be sure to subscribe to Down to a Science— The Official Blog of the Connecticut Science Center and follow us on social media.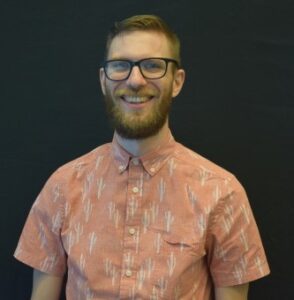 Zac Zemantic is a Group Sales Representative at the Connecticut Science Center. He has a B.A. in Visual Design with a specialty in Illustration from UMass Dartmouth and he wants to talk to you about comic books.