We are all familiar with making crystals out of minerals, but have you ever seen a crystal made out of a metal? Today, one of our Teen Innovation Ambassadors is going to demonstrate an experiment making crystals using bismuth.
Please do not try what you are about to watch at home. Our staff has been trained and possess proper safety equipment to protect themselves. 
Teen Innovation at the Connecticut Science Center provides youth, primarily from under-resourced communities in Connecticut, with opportunities to develop problem-solving skills, gain confidence, and explore STEM career and college pathways. Teen Innovation Ambassadors spend six weeks over the summer creating original programs and exhibits that teach others about STEM.
Teen Innovation is made possible by major support from The Gawlicki Family Foundation, and the Bank of America Charitable Foundation. Additional supporters include Beatrice Fox Auerbach Foundation Fund at Hartford Foundation for Public Giving, Stanley D. and Hinda N. Fisher Fund at Hartford Foundation for Public Giving, Cox Charities, People's United Community Foundation, and Berkshire Bank Foundation.​
For more information on our Teen Programs at the Connecticut Science Center, visit CTScienceCenter.org/Teens.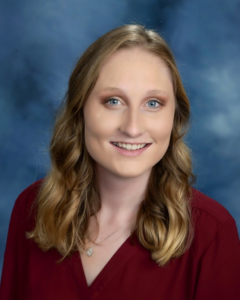 Katelyn Rutty is the Communications Coordinator at the Connecticut Science Center where she manages all of the online content platforms. She has a Masters in Business Administration from Western New England University.