In this week's Science Sunday segment, Mark and I shared some ways that you can get involved in citizen science. Let's take a step back and talk about what citizen science is and why it's important. Simply, it is a collaboration between scientists and the public. You help scientists by gathering data or helping solve problems, and in exchange you get to be part of cutting-edge science and gain access to the data they collect and conclusions they draw. It's one of the easiest, most fun, and most fulfilling ways to get involved in some really exciting science. The best part is, there are thousands of projects to choose from, so there is bound to be one that fits you. It is also a great education tool. How better to instill an understanding of the significance of STEM than to immerse your young scientists in actual research? Become part of the scientific community and practice observation, pattern recognition, questioning, data collection, and reasoning all while having a blast!
Perhaps you want to get outside and connect with the natural world. You could check out Nest Watch, a project that asks you to observe bird nests, or Frog Watch, a project that gathers audio recordings of frogs and toads to monitor their populations. You could observe clouds, measure air quality, or transcribe weather observations from old ships.   
Maybe you have a space nut in your house. They might be interested in helping NASA hunt for undiscovered planets or helping to train future Mars spacecraft. Does someone you know love games? This online game harnesses the incredible ability of the human brain to recognize patterns to help genetic disease research. This game helps scientists study how people process language. Some projects don't need any input from you at all! Folding@Home is a project dedicated to curing diseases, such as Alzheimers, that are caused by proteins misfolding. All this project needs from you is some computational power. Download the software and while you go about your normal life, your computer will be helping to understand and cure diseases. Do you like otters, sunlight, games, or silence? There's something for you!
I wish I could link every citizen science project here, but there are thousands and they are ever evolving. Instead, here are some great resources to help you find a project that excites you and fits your schedule. These websites offer some great filtering tools to help you find exactly what you are looking for.
https://www.citizenscience.gov
In addition to a catalog of on-going projects, this government website has a toolkit to help you get started and a community of citizen science volunteers for you to join. 
SciStarter has a great catalog of projects as well as a blog, podcast, and a list of physical tools that might be helpful in your citizen sciencing. 
Here, in addition to catalogs of projects to join, you can find information and tools to help you start your own crowdsourced project, or join discussion boards where scientists and volunteers work together to make meaning of the data collected.
This community focuses on bringing people together to understand the natural world. You can record and share any observations with other people, as well as join a more structured project.
Many staff members of the Connecticut Science Center, myself included, are proud participants in citizen science projects. Come join us and be part of this global community!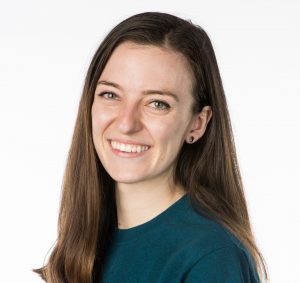 Aoife Ryle is a STEM Educator at the Connecticut Science Center. In addition to working with school groups, she works with our Teen Program, Overnights department, and shoots weekly science segments for WFSB. She has a degree in Bioengineering from the University of Maine and has a personal interest in the life sciences and engineering which makes bioengineering a perfect crossover.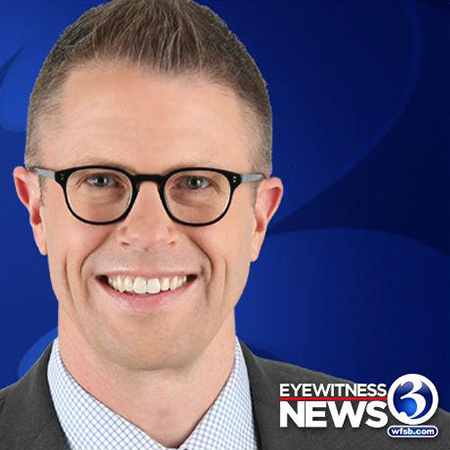 Mark Dixon is a meteorologist on WFSB Channel 3 Eyewitness News and a host of the weekly Science Sunday segments with the Connecticut Science Center. He has been nominated for several Emmy awards for weather anchoring and has won awards from the Connecticut Associated Press Broadcaster's Association and the American Meteorological society.