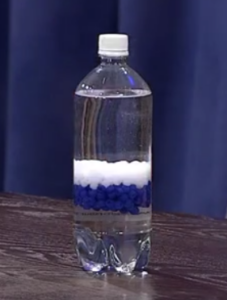 We are trying to solve a mystery on this weekend's edition of Science Sunday. Look at the picture of this bottle with liquid and beads inside. The beads are suspended right in the middle of the bottle. How is this possible? Well, it all comes back to density. The liquid inside looks like it's just plain water, but that's not exactly what it is. On the bottom is saltwater, and then the top is isopropyl alcohol. This mystery is simply a story of density. The saltwater, isopropyl alcohol, and blue and white beads all have different densities causing them to separate out, creating this cool effect. Watch what happens when you shake the bottle up by clicking on the link below. 
https://www.wfsb.com/weather/science_sunday/
We are always doing fun live science in our galleries. There is a special promotion coming up this weekend, November 9-10, for all veterans and active duty military. With valid proof of service, all veterans and active duty military will receive free General Admission and accompanying family members will receive 50% off their General Admission. Please note, the Connecticut Science Center will be closed on Monday, November 11 for Veterans Day.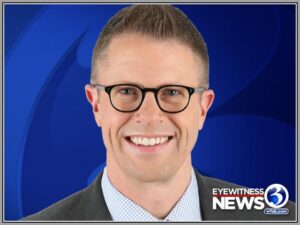 Mark Dixon is a meteorologist on WFSB Channel 3 Eyewitness News and a host of the weekly Science Sunday segments with the Connecticut Science Center. He has been nominated for several Emmy awards for weather anchoring and has won awards from the Connecticut Associated Press Broadcaster's Association and the American Meteorological society.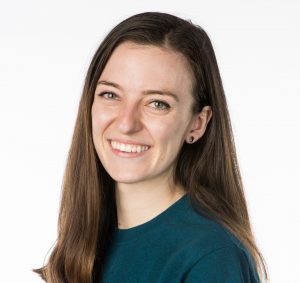 Aoife Ryle is a STEM Educator at the Connecticut Science Center. In addition to working with school groups, she works with our Teen Program, Overnights department, and shoots weekly science segments for WFSB. She has a degree in Bioengineering from the University of Maine and has a personal interest in the life sciences and engineering which makes bioengineering a perfect crossover.