Note: As you watch this edition of Science Sunday, we encourage you to follow along and let us know what you discover using your homemade pendulum.  
Pendulums are important in our everyday lives. They are used for timing, playground swings, a metronome in music, a wrecking ball and so much more. Now, you might have a picture in your head of what a pendulum looks like, but what we will be showing you today may look a little different than what you've imagined. To assemble our pendulum, we will start with a string. We will tie fourteen washers together on one end, and on the other, we will attach just a single washer. Don't forget those numbers—that 14:1 ratio will come in handy later on. Next, grab a bar and hang the fourteen washers over one side of it. If we release the single washer, what do you think is going to happen? The fourteen washers are going to fall to the floor, right? Well, not exactly. Click on the link below to watch what happens. 
https://www.wfsb.com/science-sunday-learning-about-pendulums/video_98c55dd3-a402-556b-b2e1-53c78627719c.html
Want to try this for yourself? Find items around your home that have a 14:1 weight difference, such as a coffee mug and a spoon or a wedding ring and a wine glass. Try to repeat the experiment. What objects could be used that we haven't thought of yet? Share your results with us on Twitter. Tag @CTScienceCenter for a chance to be featured on our Twitter account.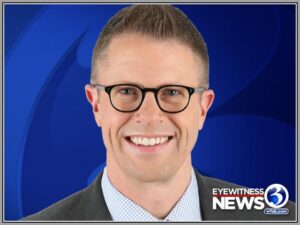 Mark Dixon is a meteorologist on WFSB Channel 3 Eyewitness News and a host of the weekly Science Sunday segments with the Connecticut Science Center. He has been nominated for several Emmy awards for weather anchoring and has won awards from the Connecticut Associated Press Broadcaster's Association and the American Meteorological society.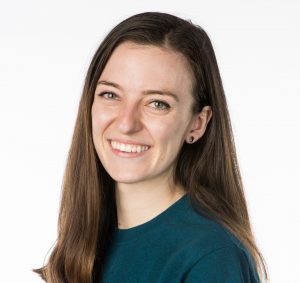 Aoife Ryle is a STEM Educator at the Connecticut Science Center. In addition to working with school groups, she works with our Teen Program, Overnights department, and shoots weekly science segments for WFSB. She has a degree in Bioengineering from the University of Maine and has a personal interest in the life sciences and engineering which makes bioengineering a perfect crossover.