We are thrilled to have Mummies of the World: The Exhibition on display at the Connecticut Science Center. This exhibition focuses on how human remains have been mummified over thousands of years- either naturally or artificially. The big factor that goes into mummification is removing moisture, so that is what we are going to explore today on Science Sunday. To take this process down to a much smaller scale, we are going to mummify some food today. All of the materials you will need can be easily found around your home so we encourage you to follow along and try this experiment with us.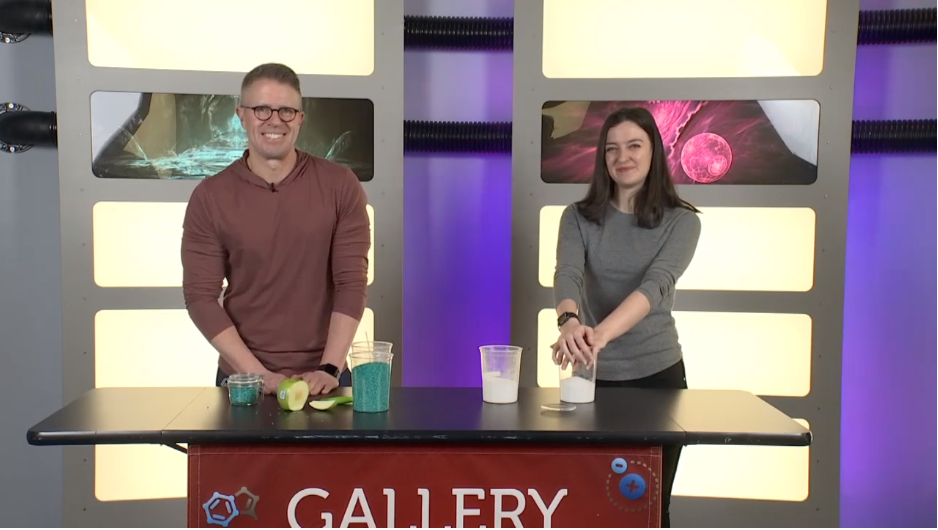 Watch the full Science Sunday segment here to learn more about this activity.
Aoife Ryle is a STEM Educator at the Connecticut Science Center. In addition to working with school groups, she works with our Teen Program, Overnights department, and shoots weekly science segments for WFSB. She has a degree in Bioengineering from the University of Maine and has a personal interest in the life sciences and engineering which makes bioengineering a perfect crossover.
Mark Dixon is a meteorologist on WFSB Channel 3 Eyewitness News and a host of the weekly Science Sunday segments with the Connecticut Science Center. He has been nominated for several Emmy awards for weather anchoring and has won awards from the Connecticut Associated Press Broadcaster's Association and the American Meteorological Society.