In the midst of climate change, a growing plastic pollution crisis, and depleting natural resources, it seems like an obvious decision to rethink our consumption habits. While it's unlikely that we quit shopping altogether, we can support companies whose values align with our own, and choose products that are gentler on the planet.
Did you know that single-use plastics and fashion are the biggest culprits of waste?  According to the United States Environmental Protection Agency, 26 billion pounds (the equivalent of 11.2 million tons) of textiles end up in landfills each year.  And if you think that's scary, that amount represents just 15 percent of the landfill contents.  Another 60 billion pounds (26.8 million tons, to be exact) of plastic were dumped into landfills in 2017 alone, (comprising 19% of total landfill waste every year).
The good news is that shoppers have more eco-friendly choices than we realize. "Organic" and "sustainable" options are finding their way to toys, apparel, home goods, and beauty, as retailers are recognizing the importance of finding more eco-friendly ways to manufacture goods and eliminate unnecessary single-use plastics.
Making an impact
When you shop at the Connecticut Science Center store, a portion of every purchase directly supports the Science Center. This helps advance the Science Center's mission of inspiring lifelong learning.
Your eco-friendly purchases have an impact:
 In 2019, the total number of reusable straws purchased at the Connecticut Science Center store was the equivalent to the removal of 874,500 plastic straws from the environment.
The number of reusable bags sold in 2019 alone equates to the prevention of 819,962 plastic grocery bags in circulation in the environment.
Visitors to the shop ditched disposable bottles and chose reusable bottles instead, equating to 129,549 plastic bottles over the course of a year.
In addition to sustainable straws, bottles and reusable totes, you'll find more every day solutions and products inside the Connecticut Science Center store to help you begin changing old habits for the better, and maintain them for the long term.
Here are a few more examples of the kinds of eco-friendly items you'll find inside the shop: 
A clothing line produced by Global Organic Textile's certified standards and produced in eco-efficient facilities will be arriving in April. This is made possible through the store's partnership with Kastlfel, a leader in innovative sustainable apparel, supporting the Transitional Cotton Project and sustainable cotton growth.
Eco-friendly plush – adorable stuffed animals filled with something even more heart-warming – 100% recycled plastic water bottles. It matters what you're made of, and we think these adorable creatures are made of the right stuff.
An eco-conscious assortment of jewelry packaged beautifully in recycled material makes thoughtful gifts, so treat a friend (or yourself)!
What you won't find inside the store
We are proud to offer guests a shopping experience we can all feel good about. Throughout the store you may notice details demonstrating our commitment to minimizing our own carbon footprint. Single-use signage and plastic holders were eliminated entirely and replaced with 100% recyclable Falconboard, while energy-efficient LED lights are used to illuminate the space. Working with our suppliers on the operations side, we removed single-use packaging in the merchandise delivery process equivalent to 155,000 plastic bottles or 6,000 pounds of plastic.
You can influence change
We all have a say when it comes to what's important to us, and as citizens of the world, we often vote with our wallets. There is power in that. When you support companies that are making an effort to be kinder on the world, it encourages other companies to adopt similar practices. We hope that one day soon we won't have to choose between eco-friendly goods, and goods – because sustainable practices will be the norm, not the exception.
At the Science Center, the most obvious starting place for more information about sustainability is in the "Our Changing Earth" exhibit, but because climate change does not exist in a vacuum, you can also learn more in the "Energy City" and "Exploring Space" permanent exhibits.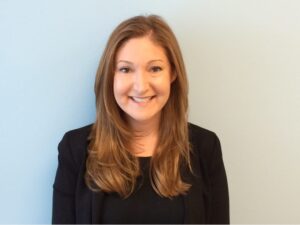 Amy Isenberg is Director of Marketing and Brand Management at Event Network, proud retail partners to Connecticut Science Center along with other esteemed cultural attractions across North America. Before joining Event Network, Amy was active in the mobile advertising industry, helping brands connect with consumers across a changing media landscape. A champion of apps and platforms, Amy still prefers real life experiences to digital ones.