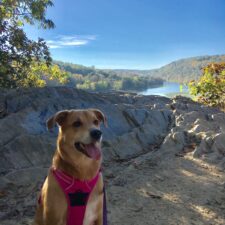 We're having a great time celebrating the "Dog Days of Summer" and judging by the response, there are lots of dog lovers out there. There are countless reasons why dogs have fascinated us through the years.  As the proud owner of a Golden Retriever/Lab mix named Zoe, I know I am definitely captivated. Let's see why so many of us can't get enough of these furry friends.

Dogs are incredibly diverse and yet still so much alike.
Have you ever looked at a Newfoundland next to a Pomeranian and thought, "How can this be the same animal?"  Well, despite their vast differences in physical appearance, they are.  Dogs are one of the most diverse species on the planet.  Across the globe, there are over 340 known dog breeds, 193 of which are recognized by the American Kennel Club!  Yet, these breeds are all members of the same species – Canis familiaris.  Genetically speaking, they are far more alike than they are different.  After all, dogs share over 99% of their DNA with their wolf ancestors!
Dogs have superpowers!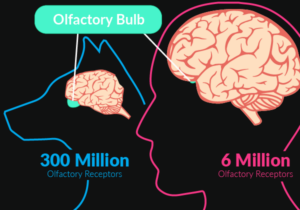 They have an amazing sense of smell.  They can detect a single scent molecule among a million, which is enough for a bloodhound to track the scent of a single shoe print for miles!  We might be able to sniff out a smelly sock in a bedroom, but a dog could find the same sock in a room big enough to hold the 122 ft.-long Space Shuttle Orbiter!  Dogs have more scent receptors than we do, and a larger portion of their brain is dedicated to their sense of smell.  As a result, they can be trained to use their super sniffers to detect diseases, identify changes in blood sugar, rescue people buried beneath an avalanche of rubble, and even track suspects to solve crimes.  Remember the sock we just mentioned? Well, dogs in Africa are even working to detect malaria by smelling a person's socks!  
It's not just their noses that make dogs superheroes!  Some dogs have ears that can tilt, twist, and turn in all sorts of directions to help them detect sounds and locate the source.  Some dogs have webbed paws and insulating coats to help them perform a water rescue. Other dogs are trained as therapy dogs to provide affection and comfort to those in need.  There are service dogs to aid individuals with visual, hearing, or mobility impairments, epilepsy, diabetes, post-traumatic stress disorder, and so much more! 
Communicating with New Dogs.
Summer has just begun, and as we are able to get outside more, so are our dogs!  But, how exactly do we make new canine connections? They communicate differently than we do, so it is important to understand their "language" when interacting with them.  Here are a few tips and tricks to help you safely meet some new friends this season.
First, ALWAYS ask a dog owner for permission before approaching or trying to pet a dog.  They know their pups best! Not all dogs are comfortable with new people, and that is perfectly fine.  If you do not see the dog's owner, it is best to keep a safe distance and not try and interact with the dog.  Once you have the owner's permission, you can begin your introductions.
Ask the owner for the name of the dog and repeat it.

 

Avoid direct eye contact when greeting a new dog.  While this is a polite gesture when meeting another human, a dog might feel threatened.

Dogs are incredibly sensitive to our body language and movements.  When meeting a new dog, turn your body sideways and avoid leaning over the dog.

Let the dog come toward you as you stand still with your hands by your sides.  It may take a little time. Allow the dog to sniff the back of your hand to properly introduce yourself.  Once the dog has "said hello," ask the owner permission to pet the dog. If he or she says it is alright, then gently and slowly stroke the dog on his or her side, away from the face.

Always move slowly, and be calm and gentle.  If you are nervous, a dog might be nervous too. 
We hope you'll join us for one of our "Dog Days of Summer," check out the Superpower Dogs movie, and explore some more canine science!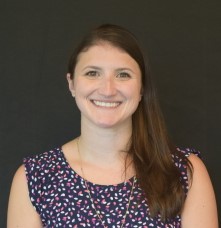 Melissa Garafola is the Genetics Educator at the Connecticut Science Center. She develops as well as delivers Genomics programming to a wide variety of audiences. Melissa has a BA in Biology from Western Connecticut State University and a MS in Education from the University of Bridgeport. Melissa is also certified in Connecticut to teach Secondary Biology. She transitioned from the research lab, to formal education, ultimately finding her way to her true passion of informal science education.