If you have read my blogs about Maya culture, you may have noticed mentions of anthropological research. You may also have been curious as to what an anthropology career entails. People often ask me if I want to be like Indiana Jones when I tell them I'm studying cultural anthropology. They are close in their assumption, but that is not the case. I want to share with you the anthropology field's diversity and break down its subfields, and I'll explain why I find it so fascinating that I chose it as a career path.
What is Anthropology?
Anthropology is the study of humankind and what makes us unique. Often, when studying Anthropology, students are required to learn about various aspects of the human experience, such as human biology and evolution, and they will often study other primates since we share closely related DNA signatures. Anthropologists may also analyze the remnants of clay pots and other tools left behind by our ancestors, various forms of speech and communication, the cultural significance of language, and defining rituals and ways of life for individual civilizations. Now that we have a broad understanding of Anthropology as a field, let's break down each subfield and how anthropologists apply their research to a career.
Biological Anthropology
Biological Anthropologists are interested in learning about how the human body adapts to different environments, what causes disease and mortality, and the history of human evolution through the study of primates and our early human ancestors. Have you ever seen the TV show, Bones? Dr. Brennan is a Forensic Anthropologist, and she studies human remains found at crime scenes to determine their cause of death and help the FBI catch killers. Dr. Brennan's work is just one example of a career in Biological Anthropology.
Archaeology 
Archaeologists study cultural artifacts such as clay pots, tools, and even the trash that humans have left behind. Depending on the state of materials discovered, archaeologists can determine how long humans inhabited specific locations using techniques like carbon dating. They can make educated guesses as to what might have taken place there. For example, when anthropologists found arrowheads near Maya walls, those were a sign of warfare or defense strategy. The popularity of the Indiana Jones franchise caused many people to associate the movie with Anthropology as a whole, instead of just with Archaeology. Still, some of his work in the films is an excellent example of archaeology.
Linguistic Anthropology
Linguistic anthropologists focus on how people communicate across the globe, not only in speech but also through written and body language. For linguistic anthropologists, communication is the key to the growth of culture and society. By studying tone, dialect, facial cues, and speed of speech, linguistic anthropologists can compare different cultures and how they view their world by how they communicate. 
Cultural Anthropology
Since this is my particular field, I'd like to not only discuss it as a whole but also why it's of interest to me. As a cultural anthropologist, I am interested in understanding how different cultures live across the globe. In particular, I am fascinated by how they interact in different social situations with various groups and within their communities. 
When I read ethnographies from anthropologists like E. E. Evans Pritchard and Margret Mead, to name a few, I'm so inspired by their research and discoveries that I'd like to travel to other countries and discover how their inhabitants live today. It interests me to see how cultures have changed across generations. 
I'm still working on my Cultural Anthropology major. In the future, I aspire to have a career as an ethnographer and study and write about different cultures and civilizations. When I'm not traveling and researching, I would love to work in museum curation.
Is there someone who inspires you in your future or current career path? For me, my inspiration was Dr. Margaret Mead. She was one of the first women in anthropology when it was uncommon for women to have careers in social sciences. The way that Dr. Mead has written ethnographies is unique: instead of writing technically, she writes so anyone who reads her books will be able to understand, even if they don't have a degree in anthropology.
There are so many other possible careers in anthropology, from working in the government or private sector, even in colleges and universities. I hope learning about Anthropology has inspired you to consider some of them. When we look inwardly from an Anthropological perspective, we can use what we've discovered about our past to understand ourselves as individuals.
Sources:
"What Is Anthropology?" What Is Anthropology? – Advance Your Career, American Anthropological Association, www.americananthro.org/AdvanceYourCareer/Content.aspx?ItemNumber=2150.
Immerse yourself in the world of the ancient Maya and explore one of the world's most complex and advanced civilizations. Reserve your timed ticket in advance of your visit on CTScienceCenter.org.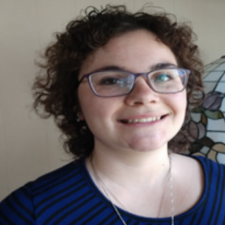 Sarena Salmeri is an intern for the Maya: Hidden Worlds Revealed exhibit. In her role she helps to educate visitors about various aspects of the Maya Culture, as well as research different Maya ways of life as they live today and have in the past. She is working towards her bachelor's degree in Cultural Anthropology at Southern Connecticut State University, aspiring to work as an ethnographer and in museum curation. In her free time, she enjoys taking her dog for long walks across town, collecting artwork from the places she has traveled, and reading different ethnography books about a variety of cultures.