Thank you to our panelist and the over 100 participants who joined us for Straight Talk: The Persistence of Race in Scientific Research. We are so excited we could have this open conversation with experts in the field about the role of race in scientific research. If you did not have the chance to tune in live, watch the full event below.
Straight Talk is a Science Straight Up Program brought to you by Science Center's Women In Science Initiative. Founding Sponsor of Women in Science at the Connecticut Science Center is The Petit Family Foundation with additional support from Voya Financial and Vistra.
For more information on our upcoming Straight Talk and Women in Science programs, visit CTScienceCenter.org.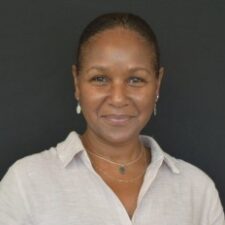 Amy Sailor serves as the Director of Diversity, Equity, Inclusion and Access for the Connecticut Science Center. In this role, she stewards the 14 members Steering Committee of the Women in Science Initiative. Amy also implements a suite of programs and events that bring attention to the accomplishments of women in the sciences and introduces girls and young women to STEM fields of study and career paths.