Happy Valentine's Day, or as I like to call it, One-More-Day-Until-All-the-Chocolate-Goes-On-Sale Day.
But seriously, I have no interest in the drek that passes for milk chocolate. Give me something spicy or bitter, or both.
Up until recently, the Mayan civilization was credited with gifting chocolate to the world. A 2018 study by Sonia Zarrillo et al., however, shows the history of chocolate to be more complicated than that.
The criollo variety of Theobroma cacao L. was thought to be domesticated in Mesoamerica around 3600 years ago. Traces of theobromine have been found on pottery used by the Olmecs of southern Mexico. Cacao figured prominently in Mayan society, with dried beans used as currency and with cacao treated as sacred (Theobroma cacao basically translates to "bitter water, food of the gods"). These pre-Columbian Mesoamerican cultures used frothy cacao-based beverages in feasts and rituals, and part of how we know this (besides science) is that there are texts and paintings depicting as much.
Genomic research adds details to cacao's origin story, pointing our attention south of Mesoamerica.
New evidence shows that cacao was used, routinely, at Santa Ana-La Florida, a Mayo-Chinchipe-Marañón archaeological site in southeastern Ecuador at the Amazon River basin's edge. This took place around 5300 years ago! Pre-Columbian South America consumed cacao seeds, pulp, and pods as food and used the leaves and bark medicinally. An alcoholic beverage was created by fermenting the pulp juice. There was an appreciation for cacao here, but no spiritual or economic use.
How do we know?
Popular Science reports that a team of archaeologists "used three lines of testing to characterize the artifacts and find evidence of cacao domestication: the presence of theobromine (a major compound in domestic cacao but not in its wild relatives, which creates similar effects to caffeine); the presence of preserved particles of starch from cacao trees; and the positive identification of old DNA fragments specific to cacao. There's enough theobromine and ancient DNA in the samples to show cacao presence wasn't incidental, but part of routine customs."
Among the items testing positive for theobromine: a bowl, ceramic shard, and stirrup-spout bottles; those vessels are believed to be funerary offerings found inside tombs.
None of the theories for how cacao moved north are definitive yet. In any case, the chocolate of yore was far more bitter than what we might find sold at the drugstore today in a heart-shaped box.
To learn more about Mayan civilization, check out the traveling exhibit "Maya: Hidden Worlds Revealed." This special exhibit will be on display at the Connecticut Science Center from March 7, 2020 through September 6, 2020.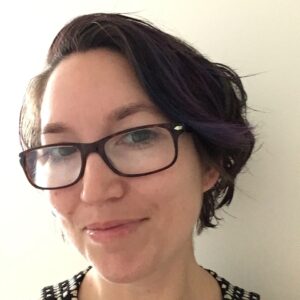 Kerri Provost is a Communications Research Associate at the Connecticut Science Center who is outdoors whenever possible and is currently attempting to walk every block of Hartford. She is the co-producer of Going/Steady , a podcast about exploring in the Land of Steady Habits and beyond.