Engineering Lab
The Engineering Lab uses a hands-on approach to showcase engineering technologies from the past, present, and future. This exhibit features fun and interactive tasks based in the 5 disciplines of engineering: structural, mechanical, electrical, aerospace and software. The Engineering Lab aims to demonstrate how the principles of engineering can be applied to solve everyday problems, spark interest in the STEM fields, educate in the engineering disciplines, and make possible connections to career paths.
Supported by
Stanley Black & Decker
Exhibit Highlights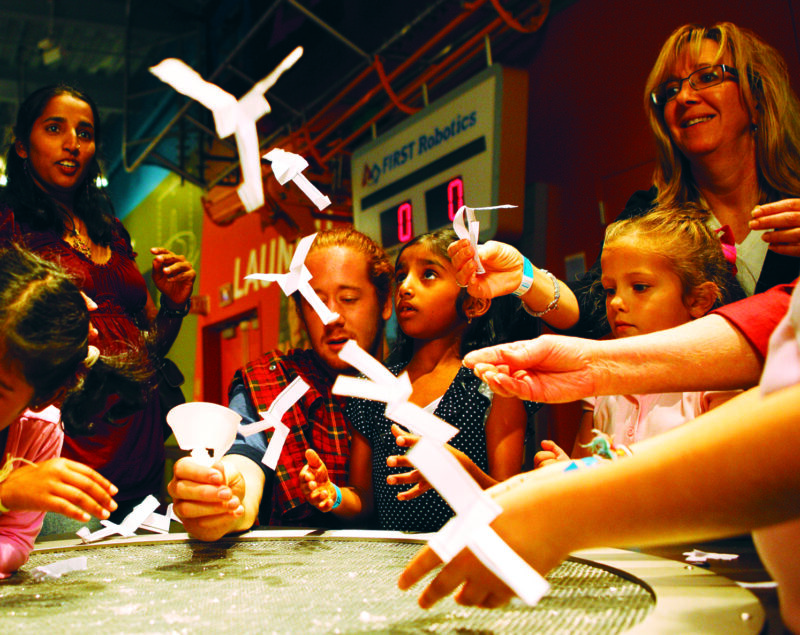 Aerospace Engineering
A Connecticut-inspired story, design your helicopter for the right mission in the rotorcraft challenge. Can you put out a forest fire or rescue stranded hikers?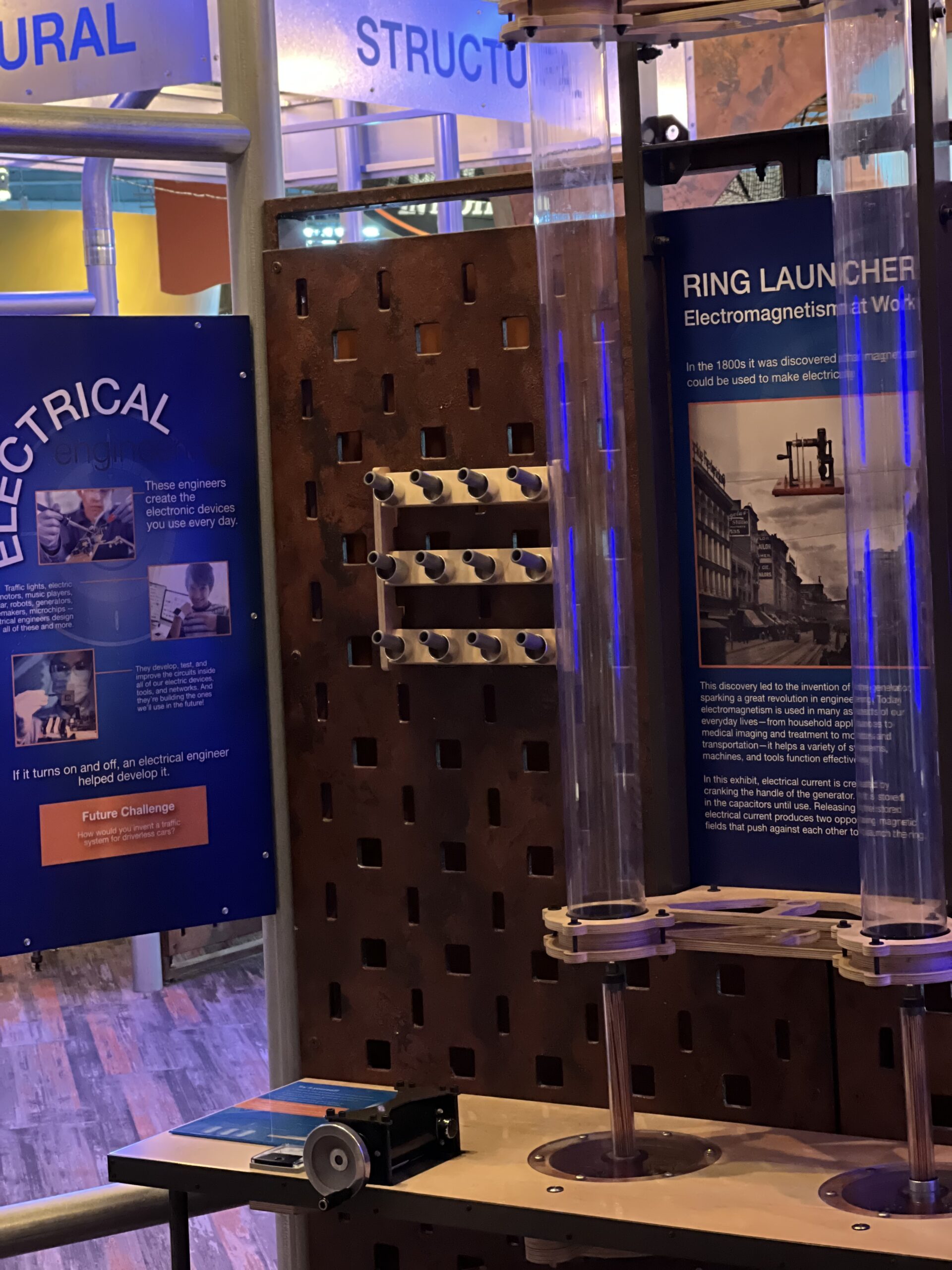 Electrical Engineering
Electromagnetism is at work in this experience. Launch a ring as far as you can by creating an electrical current.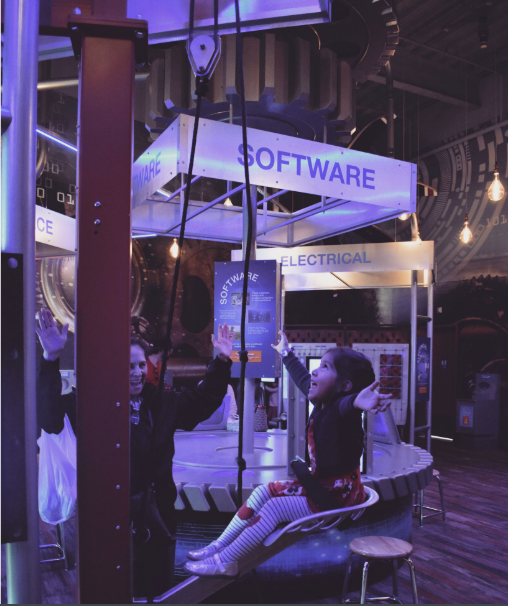 Mechanical Engineering
Can you lift yourself off the floor quickly and easily? Use simple tools in this full- body experience to hoist yourself from the gallery floor.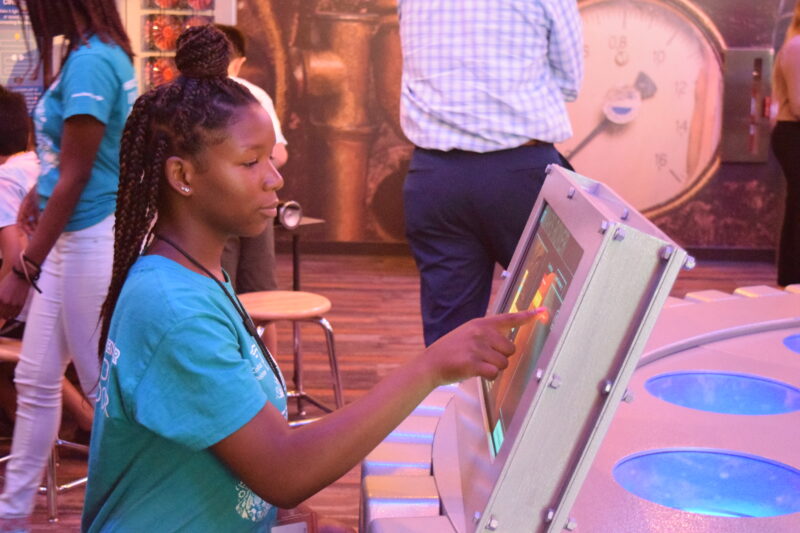 Software Engineering
Can you drive a vehicle from one point to another? How about on Mars? Utilizing an introduction to object-oriented programming, drive a Mars rover to find samples for your scientific mission.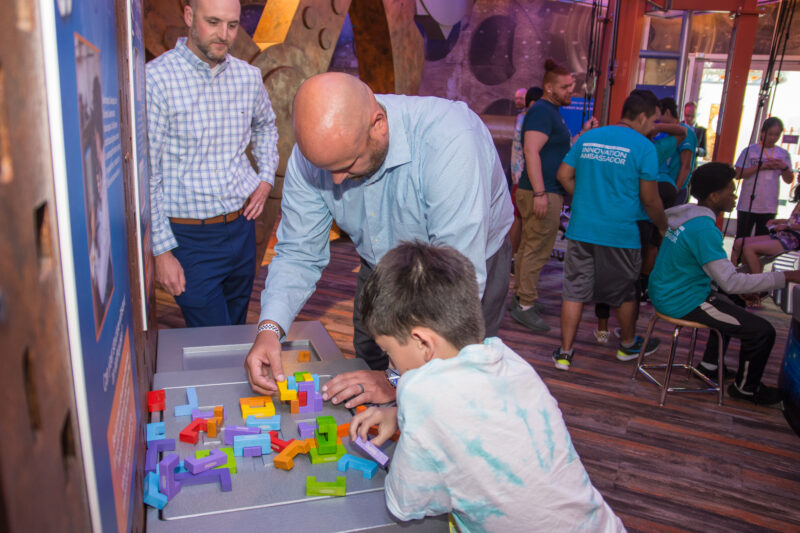 Structural Engineering
Can you build a structure that can withstand an earthquake? Test your skills constructing a building on a shake table.