Sight and Sound
This exhibit combines art, music, and science to allow visitors to feel sound and hear light. The Sight and Sound Experience uses lasers, sophisticated software, and the movements of your body to create perfect harmonies in a variety of musical styles and multisensory performance art experiences.
Supported by
Located in the
Chase Family foundation
Exhibit Gallery
Exhibit Highlights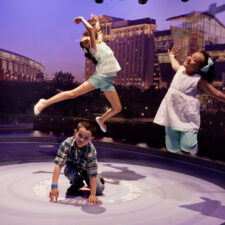 Freeze Frame 360
In this full-body interactive, jump or pose while 18 digital cameras take your picture simultaneously.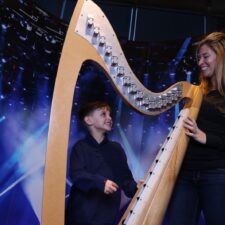 Harp
This harp is strung with laser beams instead of strings! Hear the beautiful music you can create by simply running your hands through the laser beams.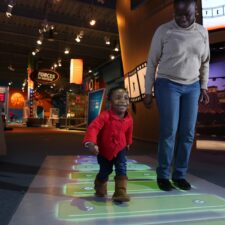 Interactive Video Floor
Here is the perfect place to run, jump, hop and dance. The floor is constantly changing for endless fun.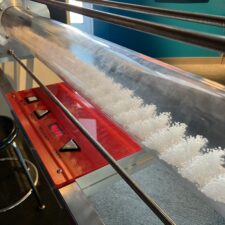 See Sound
Sound is made of waves which are usually invisible. Different sounds are made of different wave shapes. Learn about each in this interactive experience where you can actually see sound.