Join us daily for fun, interactive live science demonstrations. Get up close and personal with a critter in our marine touch tank or learn about the properties of electricity with our hair-raising Van de Graaff generator. There are dozens of programs on a variety of science topics. Programs vary and change weekly. Live Gallery Science is FREE with General Admission or a Connecticut Science Center Membership. Demonstration times and locations are posted throughout the building, just look for the LIVE! Gallery Science signs.
Daily - Times Vary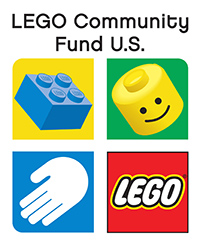 Daily at 11:30AM and 1PM
Join Connecticut Science Center staff as they read fun, science-themed stories to your little ones. It is the perfect break for children 6 and under.
FREE with the purchase of General Admission or a Connecticut Science Center Membership.
Daily - 11:30AM & 1PM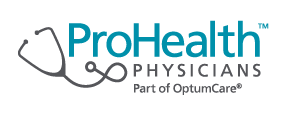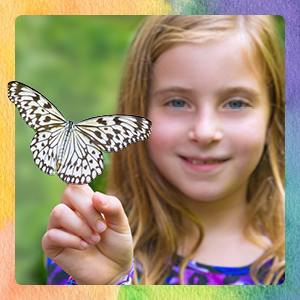 Butterfly Encounter is an all-new, must-see destination within the Connecticut Science Center. Become immersed in a lush tropical habitat surrounded by hundreds of butterflies (at the most glorious stage of their fascinating life cycle) moving freely throughout the exhibit. Guests of all ages will be delighted as they experience 40-50 different species of butterflies through intimate interaction all set in a unique, custom-designed greenhouse. Separate ticket required.
Open Tuesday–Friday: 1–4PM
Weekends & Holidays: 11AM–4PM
Last entry at 3:30PM Daily
Learn More
Presented by:
Mark & Luanne Paley and Roger & Sondra Beit
Narrated by Academy Award winner Jeff Bridges, Dream Big: Engineering Our World reveals the hidden world behind some of the most exciting inventions and structures from across the globe. Dream Big uses human stories to show the heart and the drive engineers have to make the world a better place. With spectacular footage shot in IMAX 3D, Dream Big celebrates inspiring stories of human ingenuity behind engineering marvels big and small, and shows the heart that drives engineers to create a safer, more sustainable future for us all.
Learn more
Media Sponsor:
In this interactive exhibition, you will join scientists in their search for alien life within and beyond our solar system, discover strange alien-like creatures found here on Earth, and learn about the technologies used to explore remote solar systems and extreme environments found on Earth. Alien Worlds and Androids addresses the question that has fascinated man for centuries: "Are We Alone?" This exhibition features educational content from JPL and NASA.
Nine different themed environments that immerse guests in the discoveries in space and the advances in technology that have led to increased speculation on the possibility of life beyond planet earth.
Star Trek fans will smile when they spy the jacket Mr. Spock (Leonard Nimoy) wore in the 2009 film Star Trek: Into the Darkness.
Life-size replicas of Iron Man, C-3PO, and R2D2 from Star Wars movies and a replica T-800 bust from The Terminator franchise present great learning opportunities and "selfie" photo opportunities.
Visitors are encouraged to build an alien, touch a meteorite, operate a robotic arm, and sit in a POD to experience the feeling of the amazing journey Mars rover Curiosity endured to land on the red planet.
Saturday, September 30 – Sunday, January 7
---
Learn More
Media Sponsor:
Overnight Excursions at the Connecticut Science Center
Have you ever wondered what it would be like to visit the Connecticut Science Center at night? Find out at our next Overnight Excursion! Explore our 10 exhibit galleries and settle in for the night at your favorite exhibit. You'll experience exciting science challenges and activities, meet some of our favorite LIVE animals, see a 3D movie, and more.
Overnights are $55 per person and are open to families and groups with children ages 5–12. For more information and to register, visit CTScienceCenter.org/overnights, call (860) 520–2117, or email overnights@CTScienceCenter.org.
Upcoming Overnight Dates:
Saturday, December 2, 2017
Saturday, March 3, 2018
Saturday, April 7, 2018
International Science Center & Science Museum Day
The Connecticut Science Center is excited to celebrate International Science Center & Science Museum Day with half-price admission to members of other science museums and free admission to Veterans. The International Science Center and Science Museum Day (ISCSMD) is a yearly, global event illustrating the impact and reach of all the world's science centers and science museums. Enjoy more than 165 hands-on exhibits, LIVE Science demonstrations, and the region's only tropical indoor butterfly experience, Butterfly Encounter. With more than 4 floors of hands-on fun, the Connecticut Science Center engages people of all ages to a wide range of STEM topics from engineering to life sciences.
Black Friday Membership Deals
Now is the time to give the Gift of Membership to the Connecticut Science Center! TAKE 20% OFF a new Membership for yourself or give it as a gift to loved ones! Already a member? TAKE 25% OFF your early renewal and extend the fun for another year! This is the gift of hands-on FUN that lasts a whole year (at our lowest price of the year). But hurry, this great deal is only going to be available until Sunday, November 26.
Women in Science Saturday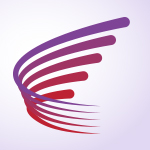 Meet and hear from 6 young women who competed and won in the 69th Annual Connecticut Science and Engineering Fair. Four of these winners were selected as 2017 Broadcom MASTERS Semifinalists. Broadcom MASTERS (Math, Applied Science, Technology and Engineering Rising Stars) is the premier science and engineering competition for middle school students. Learn about the research and challenges of these winning projects!
Anika Bhagavatula, Grade: 9
Wilton High School, Wilton, CT
Project Title: A Novel Method for Oil Spill Cleanup Using Biomass
Rachel Brooks, Grade: 8
Christian Heritage School, Trumbull, CT
Project Title: The Fabrication and Testing of Various Fruit Juice Dye-sensitized Solar Cells with the Addition of Preservatives
Sophie Edelstein, Grade: 10
Wilbur Cross High School, New Haven, CT
Project Title: Formation of a Bovine Gelatin Cross-Linked Scaffold for Potential Human Tissue Applications: A Patient Specific, Cost-Effective Alternative Treatment of Acetabular Lateral Tears of the Hip
Anna Flaherty, Grade: 7
St. Gregory the Great School, Danbury, CT
Project Title: Wind Energy: I'm a Big "Fan"
Grace Flynn, Grade: 7
Saint Timothy Middle School, West Hartford, CT
Project Title: Green Tea: A Simple Solution for a Bananas Problem?
Madison Lee, Grade: 9
East Catholic High School, Manchester, CT
Project Title: Natural Plastic: Will Milk Plastic Substitutes Biodegrade Faster Than Commercial Plastics?
Saturday, November 18
---
11:00 AM – 2:00 PM
---
More Information

Presented by: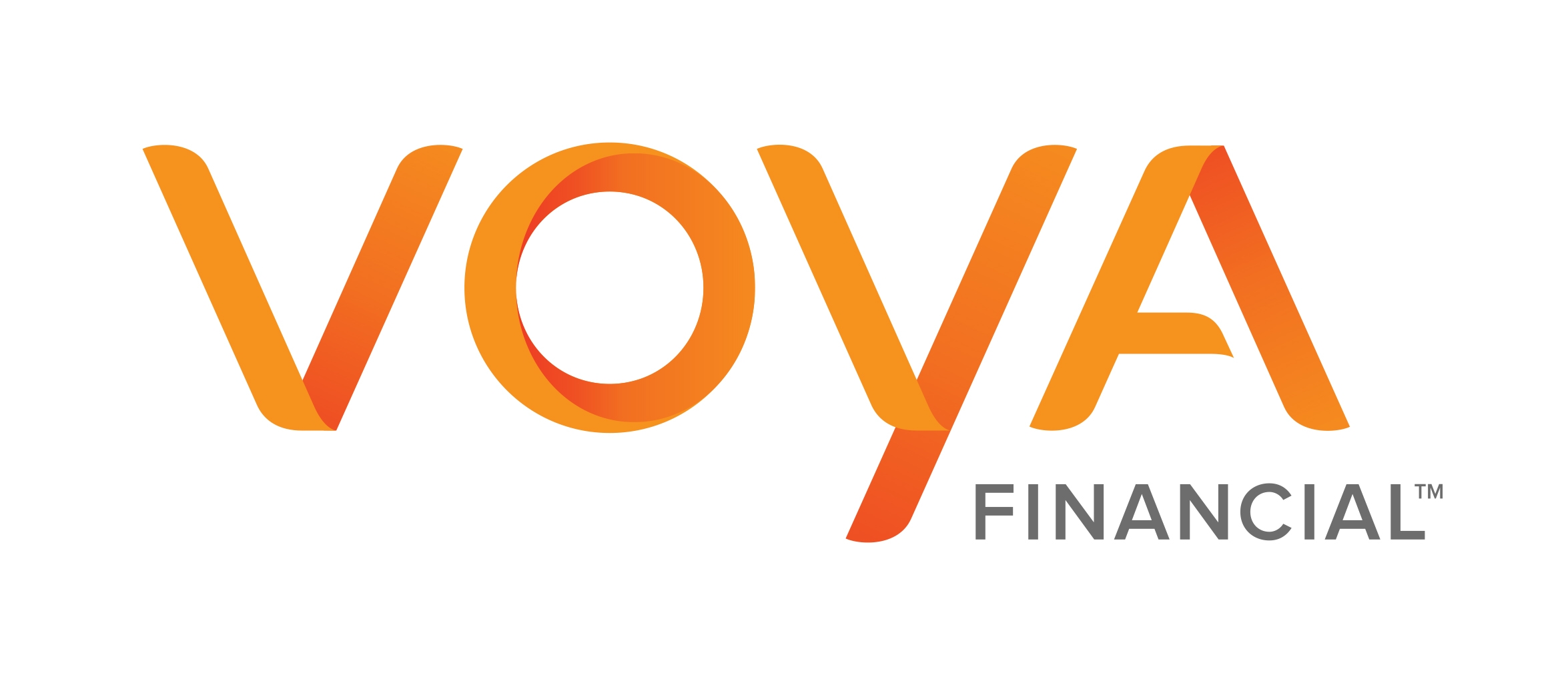 Don't miss this special holiday movie presentation in our theater for a limited holiday engagement.
All aboard! Get the holiday season started with this family favorite. A young boy embarks on a magical adventure to the North Pole on the Polar Express. During his adventure, he learns about friendship, bravery, and the spirit of Christmas. "Cause that's the way things happen on the Polar Express…"
Please Note: The Polar Express will replace the regularly scheduled 3PM and 4PM movie on these dates.
Friday, November 24 – Sunday, November 26
---
3:00 PM
MOVIES
The Connecticut Science Center is participating in #GivingTuesday, a global day dedicated to giving, and we invite you to join us!
Your support will create opportunities for children in Connecticut to learn about STEM (science, technology, engineering, and math) and help us deliver interactive and innovative learning programs to students and teachers. Use #GivingTuesday on our Facebook, Twitter, and Instagram to tell us why you love the Science Center. We strive to encourage STEM education and career growth in Connecticut by showing youth how rewarding and fun science can be!
We are dedicated to educating the next generation of doctors, nurses, engineers, mathematicians, teachers, and STEM professionals in our region. Show your support and help Connecticut's future workforce compete in the global science and technology marketplace.
Sci-Fi Feature Flick: Aliens & Chris Pratt
What's better than aliens and Chris Pratt? How about Chris Pratt fighting with and alongside aliens? See the original Guardians of the Galaxy in 3D on the Science Center's giant screen. The seats are so good; you'll feel like you're riding shotgun. Before the show, mingle with other sci-fi fans and come face to face with robots made popular by movies like Star Wars and Iron Man, among others. Life-size replicas of Iron Man, C-3PO, and R2D2 from Star Wars movies and a replica T-800 bust from The Terminator franchise pose educational discussion points and "selfie" photo opportunities in the new traveling exhibit, Alien Worlds and Androids. Don't miss this night of out of this world fun where science fiction meets science fact.
Schedule:
Exhibit Access: 5:15-6:15PM
Movie Screening: 6:30 PM
Subway will be open until 6PM
Pricing:
$5 Members
$10 Corporate Members (Employee ID Required)
$10 Students (UCONN Hartford Students are FREE with student ID)
$12 General Admission
Ticket includes Guardians of the Galaxy (3D) and pre-show access to the traveling exhibit Alien Worlds and Androids.
UCONN Students please RSVP to irfan.bhuiyan@uconn.edu.
Thursday, November 30
---
5:00 PM – 9:00 PM
---
Presented With
Adult Coffee Club: Behind the Scenes – Exhibit Design & Butterfly Encounter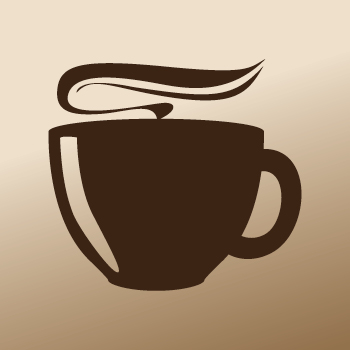 Unlike a typical museum, all of the hands-on exhibits at the Connecticut Science Center must be designed and built to withstand hundreds of students and families using them every day. Join Richard Thomas as he discusses the design and engineering of our exhibits. Also, see early design concepts of the Butterfly Encounter and learn the process of exhibit building from concept to completion. Tours of the Butterfly Encounter are available before and after the talk. Plan some extra time to explore the galleries Including our new traveling exhibit Alien Worlds and Androids. Coffee and tea are included.
Note: Because of the limited capacity of the Butterfly Encounter, tour times must be scheduled in advance. It is possible your tour time may be before 1PM.
Presenters: Richard Thomas. Director of Exhibit Design & Development at the Connecticut Science Center
---
Presented by AARP. Registration is $15 per person; coffee and tea are included. For more information and to register, contact Brit Montmeat at bmontmeat@ctsciencecenter.org or (860) 520-2112.
Tuesday, December 5
---
1:00 PM – 2:00 PM
---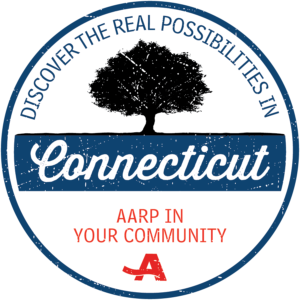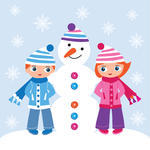 When the kids are out of school, don't panic – just plan an adventure to the Connecticut Science Center! You can explore four floors of fun with more than 165 hands-on exhibits, experience a 3D movie in our theater, and be part of the show with our daily LIVE! Science demos. Plus, it's your last chance to see the blockbuster exhibit, Alien Worlds and Androids, before it closes for good. We will be open from 10AM to 5PM daily during winter vacation week from December 26 through January 1.
Tuesday, December 26 – Monday, January 1

---
10:00 AM – 5:00 PM
---
Winter Vacation Exploration Camps
Now registering for Camp dates December 27 – February 20.
Kids have FUN on school vacation at the Connecticut Science Center! Your child will love these hands-on day camps filled with fun and engaging science.
Winter 2017-2018 Exploration Camp dates:
Wednesday, December 27: Jedi Training Academy
Thursday, December 28: Butterfly Encounter
Friday, December 29: Roller Coaster Mania
Monday, January 15: Ninjago
Monday, February 19: Slow Mo
Tuesday, February 20: Blown Away