Membership Benefits

Unlimited General Admission
Visit the Connecticut Science Center free for an entire year with no blackout dates.

Fully Tax-Deductible
Connecticut Science Center Memberships are fully tax-deductible.

Flat Rate Parking*
Members receive $5 flat rate parking in the Science Center Garage when visiting the Science Center! Special rate applies only on days, and during the hours, the Science Center is open.

Bonus Reciprocals*
On occasion we partner with local attractions to offer you free, or reduced price, admission to their venue for a limited time.

NEW Exhibit Previews*
Exclusive member-only preview events for new exhibits before they open to the public.

Special Events*
Join us for a whole year of exciting special events. Your admission to many of these events is already included.

Express Entry*
Members can skip the line during our busiest times with our member-only express lane!

20% Program Discount*
Members save 20%, or more, off most Science Center programs like Science@Home Kits, Liquid Lounge, Workshops, and more.

We've got the formula for an astronomical birthday party at a discounted rate!

Take some fun home with you and save some money too! Show your card to save.
* These benefits are subject to change anytime, without prior notice. While currently being offered, these benefits are not guaranteed for the duration of your membership. We work hard to bring our Members the most robust benefits package we can, and we will do our best to replace removed benefits with something new. Compensation (in any form) for removed/revoked benefits will not be granted. Parking benefit is only valid with a Member parking sticker that can be obtained from our Ticketing Counter when you check-in for your visit.
Current Reciprocals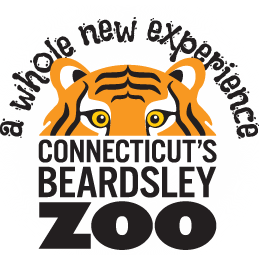 ---
Beardsley Zoo
50% off General Admission
January 1 - December 31
Our good friends at the Beardsley Zoo are excited to welcome Connecticut Science Center Members all year long with a 50% savings on their General Admission tickets. To take advantage of this unique opportunity, you must follow these rules:
At least one of the Primary cardholders on the Membership MUST be present with the Membership card and a photo ID.
Your Membership must be active on the date(s) you attempt to use it at The Beardsley Zoo. Before your visit, membership renewals can be done through the Connecticut Science Center Membership office.
50% off General Admission will be provided for up to the number of people based on your Membership level, with a maximum of 6 people. A reminder that the Caregiver add-on does not increase your membership level.
The Beardsley Zoo cannot look up any Connecticut Science Center Members – you must come prepared with the proper documentation (your Membership card and photo ID).
The Beardsley Zoo does not require you to reserve your tickets before your visit.
Replacement Membership cards or proof of Membership purchase MUST be requested at least 48 hours before your visit to The Beardsley Zoo through the Connecticut Science Center Membership Office by calling 860-520-2160 or emailing membership@ctsciencecenter.org. The Membership office is NOT OPEN ON WEEKENDS, so you must plan ahead. Office hours are Monday-Friday from 9AM-4PM, all phone calls and emails will be responded to only during these hours.
This offer is valid for current (active) Connecticut Science Center Members between January 1, 2023, and December 31, 2023, during The Beardsley Zoo's regular operating days/hours. Blackout dates may apply. Beardsley Zoo can choose to terminate or change the terms of this offer anytime and/or has the right to refuse entry to anyone who does not follow the rules.
Please check The Beardsley Zoo website prior to visiting for their current hours of operation.
START HERE to confirm The Beardsley Zoo operating hours for the day you wish to visit.
At least one of the primary cardholders on the Membership MUST be present.
When you arrive on the day of your visit, proceed to the Ticketing Counter with your current active Connecticut Science Center Membership card and photo ID.
You can only get 50% off General Admission tickets for the number of people covered by your Membership up to a maximum of 6. (i.e. a 4 person Membership equals 4 tickets)
Upcoming Reciprocals
Maritime Aquarium


September 2023

Mystic Aquarium


October 2023

Mashantucket Pequot Museum and Research Center


November 2023