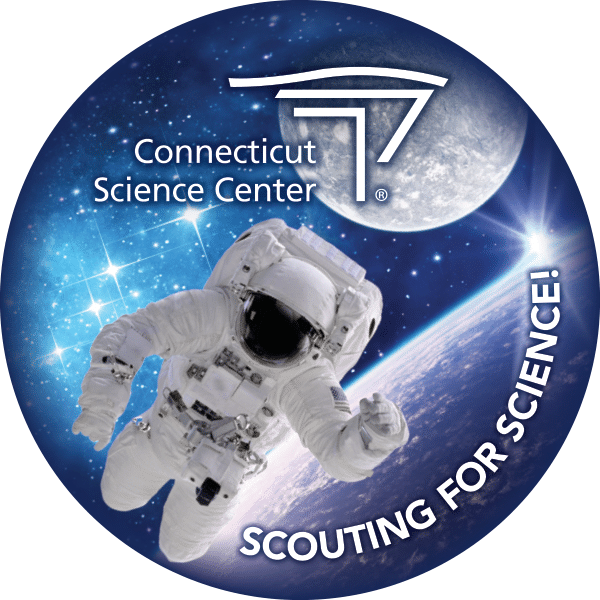 Contact Information
Brit Montmeat, Group Sales Account Manager

Phone: (860) 520-2112
Office Hours: Monday through Friday from 9:00am to 4:00pm.
Scout Appreciation, and Girl Scout Days at the Connecticut Science Center
Celebrate the Boy Scouts, Girl Scouts, Scouts and STEM Scouts weekends in December at the Science Center! Wear your uniform or recite the pledge to receive special pricing and a new fun patch! Experience exciting additional programming including Live Science.
Upcoming Dates
Scout Day and Girl Scout Day - April 4, 2020
Purchase Tickets
For tickets, see the link above, or call Brit Montmeat @ 860-520-2112 or email bmontmeat@ctsciencecenter.org.
Pricing: $14 per person (in advance), $16.95 at the door.
Proof of Scouting Required.
Scout Group Pricing
Can't make it on Scout Day? Come any day with 10 or more participants and benefit from group pricing.
Proof of scouting is required.

$14 per person (includes siblings and family) for groups of 10 or more.
Add a Movie (Learn More): $5 per person
Overnights at the Connecticut Science Center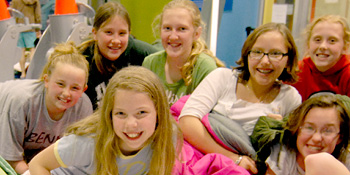 Can you imagine spending the day at the Connecticut Science Center? Now imagine being here when the lights go out!
Learn More