Join us daily for fun, interactive live science demonstrations. Learn about the properties of electricity with our hair-raising Van de Graaff generator. There are dozens of programs on a variety of science topics. Programs vary and change weekly. Live Gallery Science is FREE with General Admission or a Connecticut Science Center Membership. Demonstration times and locations are posted throughout the building, just look for the LIVE! Gallery Science signs.
Daily - Times Vary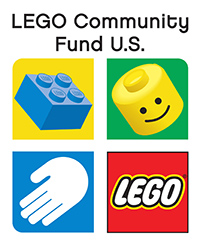 Saturday & Sunday at 11:30AM and 1PM
Join Connecticut Science Center staff as they read fun, science-themed stories to your little ones. It is the perfect break for children 6 and under.
FREE with the purchase of General Admission or a Connecticut Science Center Membership.
Saturday & Sunday | 11:30AM & 1PM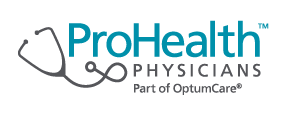 Don't miss this special holiday movie presentation in our theater for a limited holiday engagement.
Tom Hanks and director Robert Zemeckis ("Forrest Gump"; "Cast Away") reunite for "Polar Express," an inspiring adventure based on the beloved children's book by Chris Van Allsburg. When a doubting young boy takes an extraordinary train ride to the North Pole, he embarks on a journey of self-discovery that shows him that the wonder of life never fades for those who believe.
1h 40m | Rated G
Please Note: The Polar Express will replace the regularly scheduled 3PM movie and there will be no 4PM movie on these dates.
November 23, 24, 25 | December 1, 2, 8, 9, 15, 16, 22, 23
3:00 PM
MOVIES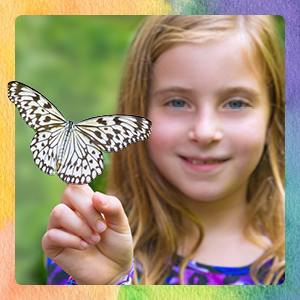 Butterfly Encounter is an all-new, must-see destination within the Connecticut Science Center. Become immersed in a lush tropical habitat surrounded by hundreds of butterflies (at the most glorious stage of their fascinating life cycle) moving freely throughout the exhibit. Guests of all ages will be delighted as they experience 40-50 different species of butterflies through intimate interaction all set in a unique, custom-designed greenhouse. Separate ticket required.
Open Tuesday–Friday: 1–4PM
Weekends & Holidays: 11AM–4PM
Last entry at 3:30PM Daily
Learn More
Presented by:
Mark & Luanne Paley and Roger & Sondra Beit
NOW OPEN
Control a computer using the power of your mind, race against a Paralympian, and see how a bionic eye works in our new Traveling Exhibit, Bionic Me. This exhibit explores the inventive and ingenious medical and industrial breakthroughs that have helped enhance the human experience, and contains both hands-on and full-body experiences. Visitors to Bionic Me will be encouraged to think about the potential of clever technology and how it can change people's experiences and interactions with the world around them.
View Exhibit
Media Sponsor
Butterfly Winter Wonderland
Our tropical Butterfly Encounter is transforming into a winter wonderland for the holiday season. Warm up inside this tropical experience and enjoy the spirit of the season as the blue and white decorations make the experience even more magical than the last time. To add to the magic, we're introducing two species of magnificent white butterflies; Morpho polyphemus and Idea leuconoe.
Get up close with one of only a few white morphos and discover Idea leuconoe (Paper Kite). These beautiful butterflies are noted for their slow and very graceful flight, which gives them the appearance of white handkerchiefs floating gently on the breeze. This slow flight is their way of advertising the very distinctive pattern of their wings, which birds associate with a very unpleasant taste.
The chrysalises will arrive at the end of November and begin emerging into butterflies early in December. Stay tuned on Facebook and Instagram for updates on when you can see Morpho polyphemus and Idea leuconoe during your visit.​
Entrance to the Butterfly Encounter requires a separate ticket purchase, General Admission is required.
November 23, 2018–February 18, 2019
Tuesday- Friday: 1PM- 4PM
Weekends & Holidays: 11AM-4PM
Last entry at 3:30PM daily

Have you ever wondered what it would be like to visit the Connecticut Science Center at night? Find out at our next Overnight Excursion! Explore our 10 exhibit galleries and settle in for the night at your favorite exhibit. You'll experience exciting science challenges and activities, meet some of our favorite LIVE animals, see a 3D movie, and more.
Upcoming Overnight Dates:
Saturday, February 9, 2019
Saturday, March 2, 2019
Saturday, March 23, 2019
Saturday, April 6, 2019
Overnights are $65 per person, $55 for members and groups. They are open to families and groups with children ages 5–12. For more information and to register, visit our Overnights page, call (860) 520–2117, or email overnights@CTScienceCenter.org.
Upcoming Dates
Saturday, February 9, 2019
Saturday, March 2, 2019
Saturday, March 23, 2019
Saturday, April 6, 2019
6:00 PM – 8:00 AM
---
View Event
Event Flyer
---
Engineering Lab Exhibition
NOW OPEN
Explore 18 brand new hands-on experiences inspired by engineering from the past, present, and future. Create structures, hoist yourself into the air with pulleys, practice coding, create circuits, and much more. Get inspired and have a blast in this new permanent exhibition.
Friday, July 27
---
View Exhibit
Presented by: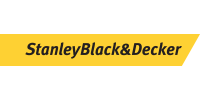 Black Friday savings have started early at the Connecticut Science Center. Now is the time to give the gift of membership with our lowest prices of the year! Take 20% off any new Membership or 25% off any existing Membership renewal. Either for yourself or as a gift a Connecticut Science Center membership lasts the whole year. Hurry – this deal ends on November 26.
Friday, November 16 – Monday, November 26
---
MEMBERSHIP
Liquid Lounge: Disco Inferno
Boogie over to the Connecticut Science Center on Friday, November 30 for Liquid Lounge: Disco Inferno. We're turning up the heat with a groovy night of cocktails, discotastic music and dancing, glitter slime making, LIVE science demonstrations, a costume contest, and more! Plus, get hands-on with more than 165 totally awesome exhibits, kid free. Don't miss the last Liquid Lounge of 2018.
Liquid Lounge: Disco Inferno is a 21+ event. ID will be required. NO EXCEPTIONS. Normal parking rates will apply. Garage will be open until midnight.
Friday, November 30
---
6:00 PM – 10:00 PM
---
View Event

Presented by:
CT Next, Hartford Distributors, BEAR'S Smokehouse, Brockmans Gin
Media Sponsor:
CTNOW, KISS 95.7
Season of Sound featuring the Hartford Symphony Orchestra & Hands On Drumming
The Connecticut Science Center welcomes the Hartford Symphony Orchestra to a family-friendly day of music, sound, and discovery. See, hear and touch musical instruments in the Symphony's "Instrument Petting Zoo" culminating with a live performance. Plus, enjoy 165 hands-on exhibits, Live Science, and programs throughout the day.
Explore the science of sound, music, and rhythm as we play drums, dance, and sing with special guest Craig Norton of Hands on Drumming. Participants of all ages can feel the vibrating pulse of a giant buffalo drum, sing like birds & whales and connect with each other musically through the ancient and universal power of the drum.
Listen…can you hear that? It's the sound of the Earth! See the Global Soundscapes Live Science Show and go on a sound safari to explore the health of our planet…with your ears. Travel the globe with scientists to investigate the spectacular soundscapes of Costa Rica's rainforests, Hawaii's coral reefs, and Mongolia's vast grasslands. Learn how animals use sounds to survive and communicate in lush, but threatened environments in this ear-opening live experience. This interactive presentation is great for all ages. All activities are included FREE with Science Center Membership or General Admission.
Saturday, December 1
---
11:00 AM – 2:00 PM
---
Celebrate the Season of Science with a fun-filled evening! Put on your PJs and join us for a wintery themed evening of entertainment for the whole family. There will be games, prizes, holiday crafts, cookie decorating for the kids, and special appearances by the Gingerbread Man, Anna, and Olaf, and you can join one of our Staff Scientists for the annual "Elf Drop." Plus, don't forget your tickets to see the Polar Express in 3D – showing at two different times on party nights.
This year Connecticut Science Center Members have an exclusive party night on Friday, December 7 and the General Admission party night will be on Saturday, December 8. Tickets are limited for both nights.
Please Note: Friday, December 8 is for Connecticut Science Center Members Only.
Friday, December 7 – Saturday, December 8
---
4:30 AM – 8:30 PM
---
View Event
Scout Appreciation & Girl Scout Day: Robotics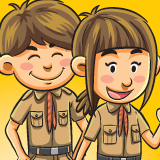 Scouts visiting on these special days will experience additional fun robotics programming including live demonstrations and hands-on robotics activities. Complete the scout activity for the day and receive a brand new Connecticut Science Center Robotics patch.
Pricing: $14 per person (in advance), $16.95 at the door.
Proof of Scouting Required.
Saturday, December 8
---
10:00 AM – 4:00 PM
---
Member Youth Workshops - Gift Delivery System
It's the time of year when gifts and toys need to be delivered to safely to their intended targets. Come design and build your own gift delivery system to help presents fall safely from the sky or slide down a ramp.
This event is for Connecticut Science Center Members. Learn more about Membership.
$10 per session
Workshops are 90 minutes long
Grades 3 – 5
Max groups size: 18
Saturday, December 15
---
10:00 AM – 12:00 PM
---
Now registering for the following Winter Vacation Camp dates:

December 26: LEGO Creator
December 27: Toy Designer
December 28: Kitchen Chemistry
January 21: Science of Pokemon
Kids have FUN on school vacation at the Connecticut Science Center! Your child will love these hands-on day camps filled with fun and engaging science.