GIFT OF MEMBERSHIP
When you gift a Membership to the Connecticut Science Center it gives your recipient(s) the opportunity to visit as much as they want during the year as well as the flexibility to bring different guests with them each time.

Please read How Membership Works to fully understand how Membership works before giving Membership as a gift.
Before you give, please review the following important information to ensure you make the correct purchase:
A Membership is considered a Gift Membership when the person making the purchase is not the Primary Cardholder on the membership. If your address is different from that of your recipient, or you will not be named on the cards, then choose Gift of Membership when you make your purchase. If you are buying this Membership as a gift for your own family, and you will be named on the cards, please select a regular Membership when you join.
We do not put memberships in the name of a child. The named Cardholders on the Membership must be adults (18+). If you are purchasing a Membership as a gift for a child, you must put the membership in the names of either one or two adults who will bring him/her to the Science Center. The child's name will not appear on the Membership cards. For more information, please read How Membership Works.
Your Gift of Membership is ACTIVE IMMEDIATELY upon purchase. Don't forget to tell your gift recipient about their exciting new Membership! We do not contact or inform your gift recipient about their new Membership. As the gift-giver it is up to you to communicate the new Membership to your recipient so that they can start using it right away.

You must forward, or print and give your confirmation email (containing the membership card) to your gift recipient.
If you complete your transaction and realize there has been a mistake, please contact the Membership Office at 860-520-2160 as soon as possible.
How Membership Works
Give a Gift of Membership Today
MEMBERSHIP PRICING
Level
Membership Only
Membership w/ Caregiver
Membership w/ Butterfly Encounter
Membership w/ Butterfly Encounter & Caregiver
Individual

$85.00




20%

$68.00

N/A

$97.00




20%

$77.60

N/A
2 Person

$135.00




20%

$108.00

$185.00




20%

$148.00

$159.00




20%

$127.20

$209.00




20%

$167.20

3 Person

$170.00




20%

$136.00

$220.00




20%

$176.00

$206.00




20%

$164.80

$256.00




20%

$204.80

4 Person

$205.00




20%

$164.00

$255.00




20%

$204.00

$253.00




20%

$202.40

$303.00




20%

$242.40

5 Person

$240.00




20%

$192.00

$290.00




20%

$232.00

$300.00




20%

$240.00

$350.00




20%

$280.00

6 Person

$275.00




20%

$220.00

$325.00




20%

$260.00

$347.00




20%

$277.60

$397.00




20%

$317.60
---
Individual Memberships are for one adult named member only.
One named Cardholder must be present to visit using a Membership.
Give a Gift of Membership Today
ADOPT A BUTTERFLY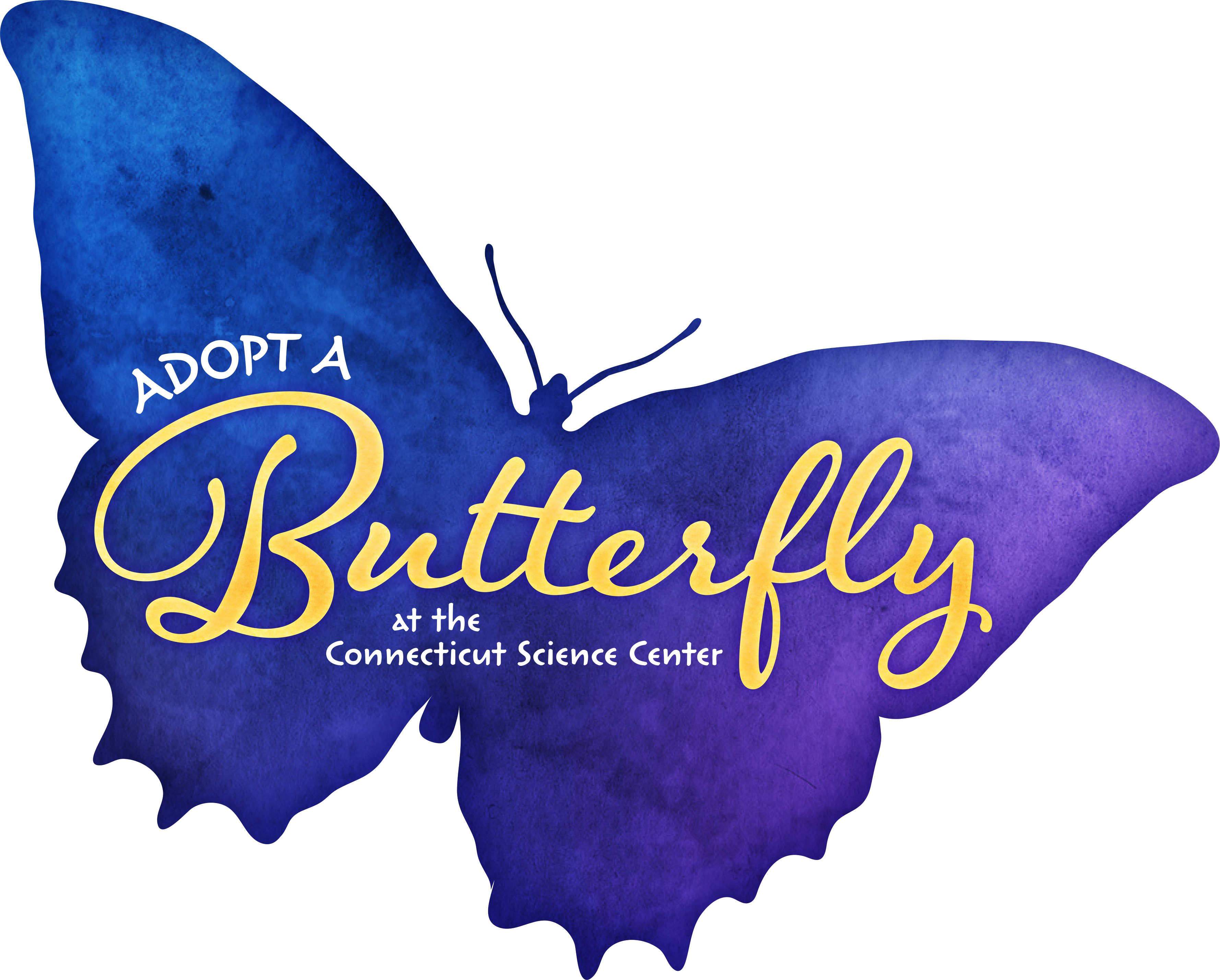 Symbolically adopt a tropical butterfly and support our mission and programs. You will receive a certificate, photo, and information about your species. Butterfly adoption makes a unique and thoughtful gift - and the perfect accompaniment to any Membership.
ADOPT A BUTTERFLY
THE FINE PRINT
Memberships are non-refundable and non-transferrable. At least one named Cardholder listed on the Membership must always be present and is included in the admission count when visiting. Cardholders must be over the age of 18. Cardholders will be asked to show their membership card and a photo ID when visiting. Admission privileges do not extend to visits with birthday parties, school field trips, or other group reservations. Memberships are exclusively for use at the Connecticut Science Center. We do not participate in the ASTC Passport program.
The Connecticut Science Center respects and maintains the security of your personal information. Personal information is not shared or sold to any third party.