Homeschooler Events
Upcoming Events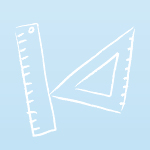 Homeschool Day: Living Things at the Connecticut Science Center
Tuesday, September 22, 10AM–5PM
Explore our world and learn about many of the living things that inhabit our Earth! Experience the Science Center with other Homeschoolers in a safe and social atmosphere. Take advantage of the many educational resources we have for Homeschool families, including Discovery Center Lab programs, which allow you to learn with other Homeschool students in a classroom setting. Visit our ticketing counter on September 22 with your Homeschool ID or a lesson plan to receive your General Admission discount or to purchase combo tickets.
NEW: Homeschool Day Combo Tickets
Purchase General Admission PLUS a Discovery Center lab program AND a stage show for just $19 per student and $14 per parent!
Combo tickets let you experience the full range of Homeschool Day offerings at a discounted price. If you don't wish to purchase combo tickets, please see below for a la carte pricing.
General Admission: 10AM–5PM
$9 per person; regular parking rates apply.
Please note: Connecticut Science Center Members enjoy FREE admission and $5 onsite garage parking.
---
Discovery Center Lab Programs: 11AM
$7.50 per person
Each Discovery Center program runs for 45 minutes and is led by one of our STEM Educators. Space is limited, please sign-up at ticketing when you arrive. Choose one lab program per student based on grade level.
CT 2.2 Plants: Learn about what happens during the life cycle of a plant and see how different plant structures, light, and water affect plant growth. Appropriate for grades 1–3.
CT 6.2 Abiotic Factors: Investigate particle size to explore how different types of soil are classified. Explore how the characteristics of different types of soil affect water transport and plant growth. Appropriate for grades 5–7.
Please note: students or groups of students must be accompanied by an adult.
---
Homeschool Community Lunch: 12–1PM
Our Community Room is available for you and your family to bring your lunch and meet other Homeschooling teachers and families. You can also purchase soups, salads and sandwiches at Subway. STEM Educators will be there to interact with families and students.
---
Creative Creatures Stage Show: 1PM
$5 per person
Meet the inhabitants of four different environments and discover the physical and behavioral adaptations that help them survive in their homes.
---
Live Gallery Science Programs: 11AM–1PM and 2–4PM
Our staff brings science to life with exciting experiments in our galleries.
Animal Encounters: Come to the Rooftop Garden to meet and learn about some of our reptilian friends. Touch and feel the animals' different attributes and learn how they help the animals survive.
Long Island Sound Touch Tank: Explore a watery ecosystem and learn about the animals that live in the Sound. Touch different mollusks and crustaceans.
---
3D Movies
$5 per person for 40 minutes of 3D science fun!
Experience science on the big screen in our state-of-the-art 3D theater.
All of our 3D movies are appropriate for ages 8 and up.
For a full listing of movies please visit our movies page.
---
Questions?
Contact our Reservations Center at (860) 520-2150 or email reservations@ctsciencecenter.org.
Homeschooler Information
Take advantage of the many educational resources we have for you and your children. The Connecticut Science Center provides exhibits, movies and programs to enable hands-on exploration and experimentation for all ages. Our exhibits tie into the State of Connecticut Science Curriculum, and best of all, there's no chance of blowing up the house.
General Admission for homeschool families
General Admission and Group admission are both available 10AM–5PM, Tuesday–Sunday
Homeschool families pay $10 per person with proper homeschool identification.
General Admission for homeschool groups
Homeschool groups are eligible for school pricing.
Groups must have at least 15 people and must make a reservation with the Reservations Center if arriving by bus, booking a Discovery Center Program or reserving a lunch space.
Start the reservation process by filling out the Field Trip Reservation Request Worksheet.
3D Theater
Daytime films are 40–45 minutes in length
There is an additional cost of $6 per film per person
Click here to learn more about films showing now.
Discovery Center Programs
To learn about Discovery Center Programs, view them on the web or view our Educator Guide 2014-2015. From the Discovery Center website, you can download copies of the Discovery Center Program Packages and see how they align to the Connecticut and Massachusetts Science Standards.
The minimum class size for the Discovery Center Program is 10 students. Groups with fewer than 10 students will be charged for 10 students.
There is an additional cost of $7.50 per person per program
Programs are available Tuesday–Friday
Lab times: 9:45AM, 11AM, 12:15PM, 1:30PM and 2:45PM
Become a Homeschool member
Members receive FREE General Admission for one year
Homeschoolers save 15% on all Membership levels.
Take advantage of all of the benefits of a Connecticut Science Center Membership! Click here for details.