MONDAY - THURSDAY
| | | | |
| --- | --- | --- | --- |
| Time | Title | Type | Length |
| 11AM | DINOSAURS OF ANTARCTICA (3D) | 3D MOVIE | 45 MIN |
| 12PM | SEA LIONS: LIFE BY A WHISKER (3D) | 3D MOVIE | 45 MIN |
| 1PM | DINOSAURS OF ANTARCTICA (3D) | 3D MOVIE | 45 MIN |
| 2PM | SEA LIONS: LIFE BY A WHISKER (3D) | 3D MOVIE | 45 MIN |
| 3PM | DINOSAURS OF ANTARCTICA (3D) | 3D MOVIE | 45 MIN |
| 4PM | SEA LIONS: LIFE BY A WHISKER (3D) | 3D MOVIE | 45 MIN |
FRIDAY - SUNDAY
| | | | |
| --- | --- | --- | --- |
| Time | Title | Type | Length |
| 11AM | WILDLIFE ENCOUNTERS ANIMAL SHOW | STAGE SHOW | 40 MIN |
| 12PM | WILDLIFE ENCOUNTERS ANIMAL SHOW | STAGE SHOW | 40 MIN |
| 1PM | DINOSAURS OF ANTARCTICA (3D) | 3D MOVIE | 45 MIN |
| 2PM | WILDLIFE ENCOUNTERS ANIMAL SHOW | STAGE SHOW | 40 MIN |
| 3PM | WILDLIFE ENCOUNTERS ANIMAL SHOW | STAGE SHOW | 40 MIN |
| 4PM | SEA LIONS: LIFE BY A WHISKER (3D) | 3D MOVIE | 45 MIN |
Wildlife Encounters Animal Show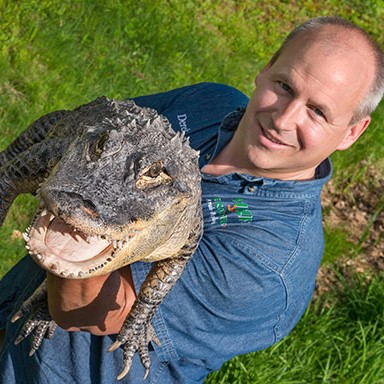 NOW SHOWING 40 min All Ages
The renowned animal experts from Wildlife Encounters are bringing their unique and outrageous animals into our theater for an amazing LIVE show that will leave you begging for more! Come see and learn about all kinds of magnificent creatures, including some you've most likely never seen before. Each show is delivered by highly skilled and passionate educators and presenters from Wildlife Encounters and features a wide variety of non-releasable wildlife. Animals may vary by show.
Casey Carle's BubbleMania Show
STARTS AUGUST 1 40 min All Ages
An extremely unique theater show combining high-energy entertainment with artistic achievement, BubbleMania is loaded with visual comedy, quick wit, big band swing music, and the untamed, often unbelievable qualities and beauty of spherical liquids. Casey's creations grow from intricate and imaginative bubble artforms to "trapping" people inside bubbles!
Dinosaurs of Antarctica (3D)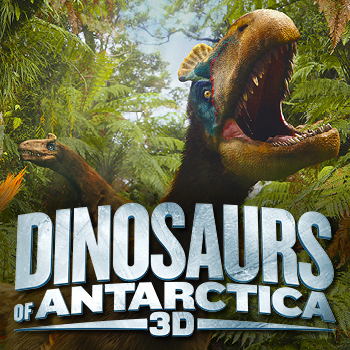 NOW SHOWING 45 MIN All Ages
The first original large-format dinosaur film in over a decade, Dinosaurs of Antarctica will introduce audiences to the amazing and bizarre prehistoric creatures that inhabited Antarctic forests and swamps hundreds of millions of years ago. With major support provided by the National Science Foundation, the film follows a team of paleoecologists on a quest to understand the southern continent's profound transformation, from a warm and bio-diverse Mesozoic to the frozen desert we know today.
Sea Lions: Life by a Whisker (3D)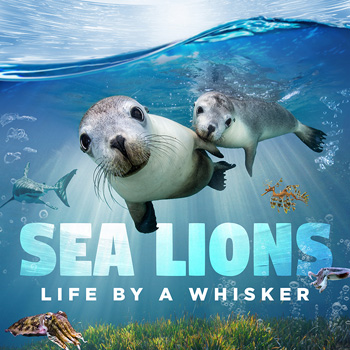 NOW SHOWING 45 min All Ages
Between a jagged cliff face and a roaring ocean, lives a colony of Australian Sea Lions.  In an environment equally as harsh as it is beautiful, be immersed in a classic coming of age tale guided by one of Australia's most unique, intelligent, and playful animals.  Take an intimate journey inside the colony where a life of great intimacy, tenderness, and clumsiness, must often give way to a life of great sacrifice and bravery.  Dive into the world of a rare Australian Sea Lion pup – and meet the people that are trying to save her species.