WEDNESDAY - FRIDAY
| | | | |
| --- | --- | --- | --- |
| Time | Title | Type | Length |
| 1PM | TRAIN TIME | MOVIE | 45 MIN |
| 2PM | SUPERPOWER DOGS | 3D MOVIE | 45 MIN |
| 3PM | TRAIN TIME | MOVIE | 45 MIN |
SATURDAY - SUNDAY
| | | | |
| --- | --- | --- | --- |
| Time | Title | Type | Length |
| 11AM | DINO DANA | MOVIE | 45 MIN |
| 12PM | SUPERPOWER DOGS | 3D MOVIE | 45 MIN |
| 1PM | TRAIN TIME | MOVIE | 45 MIN |
| 2PM | SUPERPOWER DOGS | 3D MOVIE | 45 MIN |
| 3PM | TRAIN TIME | MOVIE | 45 MIN |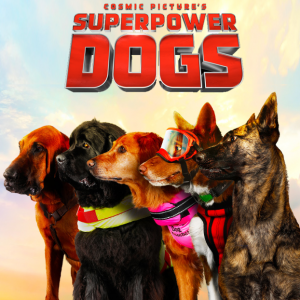 NOW SHOWING 45 Minutes All Ages
Join the adventure to experience the life-saving superpowers and extraordinary bravery of some of the world's most amazing dogs. In this inspiring true story, our best friends are also real-life superheroes. Journey around the globe to meet remarkable dogs who save lives and discover the powerful bond they share with their human partners. Follow the journey as we discover the incredible abilities of dogs and the astonishing science behind their superpowers, we'll never look at our best friends the same way again!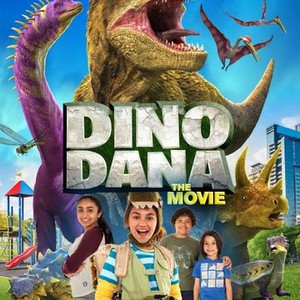 NOW SHOWING 45 MIN All Ages
Dino Dana: The Movie, is an action-packed dinosaur adventure that follows 10-year-old Dana as she tries to solve dino experiment 901—where are all the kid dinos? But before she can complete her experiment, Dana's new upstairs neighbor Mateo finds her magical Dino Field Guide, which allows him to see dinosaurs in real life too. This discovery kicks off a prehistoric journey bigger than anything Dana has ever faced before. When Mateo is dino-napped by a T-Rex, who thinks he's one of her babies, it's up to Dana, her sister Saara, and Mateo's older stepbrother Jadiel to get him back. Along the way, Dana and her friends will race through a stampede of Triceratops, take on a Spinosaurus, get beak to nose with a Quetzalcoatlus, and come to realize that family, whether human or Jurassic, is the most important quest of all.
Dr. Seuss' The Grinch (3D)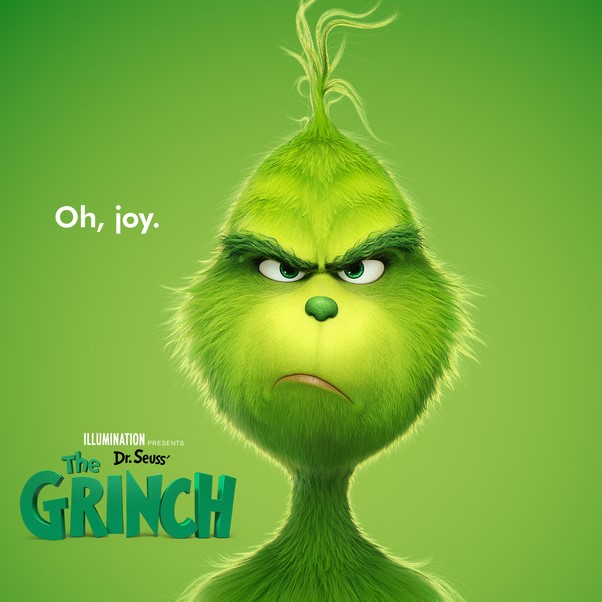 November 25-27 & December 3, 4, 10, 11, 17, 18 1h 30m PG
LIMITED HOLIDAY ENGAGEMENT | FEATURE FILM
Illumination and Universal Pictures present The Grinch (2018) based on Dr. Seuss' beloved holiday classic. In this new holiday hit, Academy Award nominee Benedict Cumberbatch lends his voice to the infamous Grinch, a grump who lives a solitary life inside a cave on Mt. Crumpet with his loyal dog, Max. The Grinch barely ever sees his neighbors in Who-Ville. But each year at Christmas, they disrupt his self-imposed solitude with their ever-bigger, brighter, and louder celebrations. When the Whos declare they are going to make Christmas three times bigger this year, the Grinch realizes there is only one way for him to gain some peace and quiet: he must steal Christmas. Duh. The Grinch tells the story of a cynical grouch who goes on a mission to steal and ruin Christmas, only to have his heart changed by a young girl's generous holiday spirit. Yuck.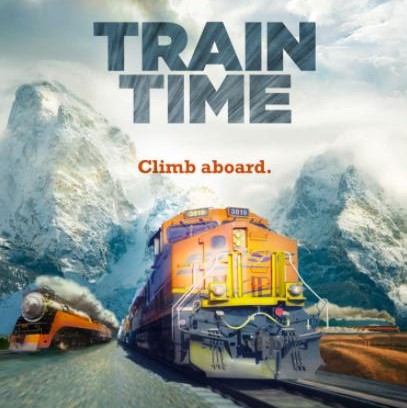 NOW SHOWING 45 Minutes All Ages
Join the crew of a giant freight train for an eye-popping, music-infused journey across America. Giant diesels, spectacular terrain, tens of thousands of miles of track—and millions of pounds of freight that can't wait. To deliver the cargo, Train Time propels audiences through the rugged beauty and vastness of the American landscape, revealing the brutal challenges of railroading and secrets of the art and science of running the greatest trains. Train Time immerses viewers in a grand tapestry of American railroading. Climb aboard for the biggest adventure on wheels.