Congratulations to our 2019 Honorees & Finalists

We hope to see you again in 2020
---
Premier Sponsor
Leadership Sponsor
2019 Petit Family Foundation Women in Science Leadership Award Honoree
---
Kristen Govoni, Ph.D.
Associate Professor of Animal Sciences, UConn
Honoree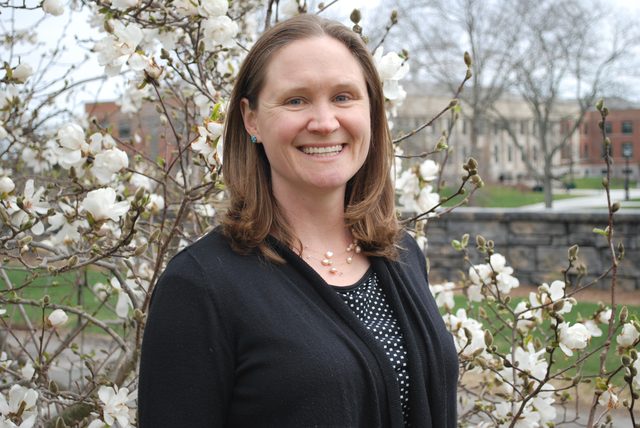 Dr. Kristen E. Govoni earned her B.S., M.S., and Ph.D. (2003) degrees in Animal Science from the University of Connecticut. Her postdoctoral training was at the Musculoskeletal Disease Center in the Jerry L. Pettis VA Medical Center in Loma Linda, CA. Dr. Govoni joined the faculty in the Department of Animal Science at UConn in 2008 and her laboratory's current research focuses on understanding growth and development at the cellular level to identify methods to improve animal health and efficiency of production. Dr. Govoni has secured over $1.8 million in funding, published 37 peer-reviewed papers, and mentored 10 graduate, over 40 undergraduate, and 8 honors students, in research. Dr. Govoni teaches several courses, advises undergraduate students, and serves as the Faculty Director of the Women in Math, Science, and Engineering (WiMSE) Learning Community at UConn. Dr. Govoni lives in Lebanon, CT with her husband and two boys.
Shelly Jones, Ph.D.
Associate Professor of Mathematical Sciences, CCSU
Finalist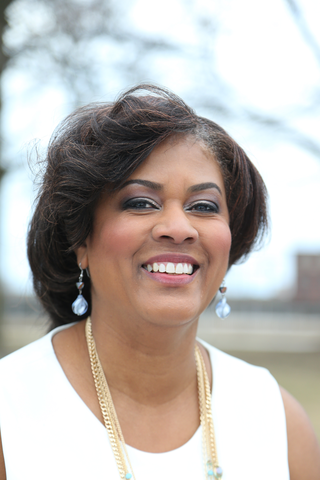 Dr. Shelly M. Jones is an Associate Professor of Mathematics Education at Central Connecticut State University. She received degrees from Spelman College, the University of Bridgeport, and Illinois State University. Dr. Jones teaches undergraduate mathematics content and methods courses as well as graduate level mathematics content, curriculum and STEM courses. Before joining the CCSU faculty, Dr. Jones was a Middle School Mathematics Teacher and a Mathematics Supervisor in various Connecticut school districts. She was also the Assistant Director for Mathematics at The Project to Increase Mastery of Mathematics and Science (PIMMS) at Wesleyan University. Dr. Jones has held talks in Brazil, Ecuador, Bermuda, and the United States. She is a board member of The Benjamin Banneker Association, Inc. and The National Council of Supervisors of Mathematics (NCSM). Dr. Jones is a contributing author of the book entitled, The Brilliance of Black Children in Mathematics: Beyond the Numbers and Toward a New Discourse. She has written an upcoming children's activity book, Women Who Count: Honoring African American Women Mathematicians. Dr. Jones has two daughters, Brelynn and Brooklynn.
Allison Ray
Environmental Services Manager, Burns & McDonnell
Finalist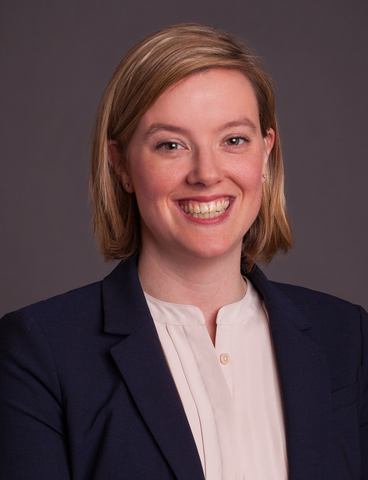 Allison Ray is a leader among her peers, champion for STEM and an advocate for environmental safety and preservation. She is a biologist who got her start conducting plant and animal studies, which then merged into environmental inspection on construction projects. As an environmental services project manager at Burns & McDonnell, Allison partners with some of the largest utilities in the country to implement environmentally-conscious projects. Recently, she was responsible for helping guide the design of an 85-mile transmission line in New York, to alleviate the impact on the environment, while meeting the power demands in the region. Allison is a Certified Professional in Erosion and Sediment Control and an Envision Sustainability Professional. She also recently served as a board member for the Bushnell Park Foundation. She also volunteers at the CT Science Center with the Women in Science program, teaching workshops on bird and animal identification.
Beth Taylor Ph.D.
Director of Exercise Physiology Research, Hartford Hospital and Associate Professor in the Department of Kinesiology, UConn
Finalist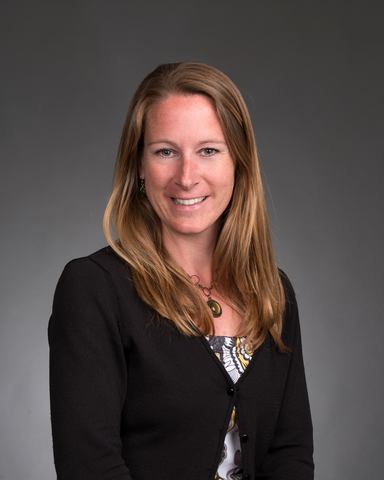 Dr. Taylor is an Associate Professor of Kinesiology at University of Connecticut as well as the Director of Exercise Physiology Research at Hartford Hospital. She investigates the impact of aging, cardiovascular disease, lifestyle interventions (specifically exercise) and pharmacological treatments on a variety of outcomes such as exercise performance, muscle function, cognition, and disease prevention and progression. Notably, she has been a principal or co-investigator on several NIH-funded projects involving the pleiotropic effects of statin therapy in humans. These projects include investigation of the direct effects of statins on skeletal muscle strength and aerobic performance, the effects of Coenzyme Q10 supplementation on skeletal muscle side effects, and cognitive side effects of statins assessed with functional magnetic resonance imaging. She currently has funding from the American Heart Association for several studies testing novel mechanisms for diagnosing statin-associated muscle symptoms. She has also recently been studying the effect of aerobic exercise training on brain volumes and memory function in individuals at risk of Alzheimers Disease, as well as the role of physical activity in improving management of schizophrenia and reducing chemotherapy-related side effects. An avid runner herself, Taylor has conducted studies at the Boston and Hartford Marathons to determine the effects of sustained endurance exercise on blood clot risk, markers of cardiovascular injury and stress, and the effects of cholesterol-lowering drugs on these biomarkers.
2019 STEM Achievement Award Individual Honoree
---
John D. Mertens, Ph.D.
Professor of Engineering, Trinity College
Honoree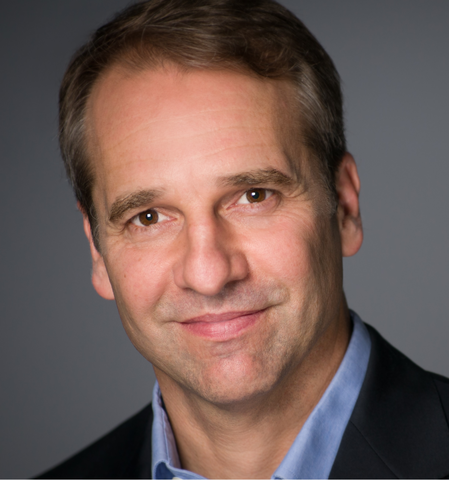 John Mertens has been a professor of engineering at Trinity College since 1990. He has done volunteer work with Hartford Public Schools for most of that time, developing and supporting in and after school and summer STEM programs with the help of many people, including many Trinity College students, to teach and encourage Hartford students to value and pursue education to develop fulfilling careers. He is passionate about teaching engineering and problem-solving, and also has a strong interest in environmental science and public policy. His research area is experimental and computational combustion and air pollution.
Chris Bennet
Principal, William J. Johnston Middle School, Colchester, CT
Finalist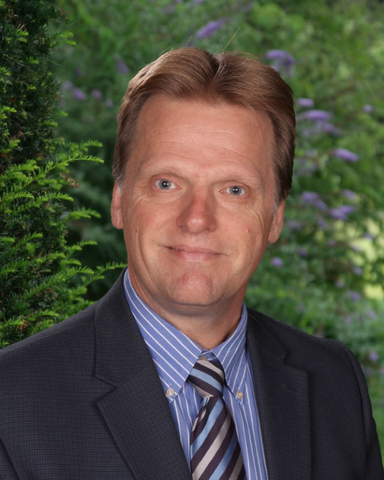 Chris Bennett earned his undergraduate degree at the University of Connecticut and a Master's degree and Administration certification at Sacred Heart University. In addition to his current role as principal of William J. Johnston Middle School, he has served as both a Science teacher and a middle school administrator in Colchester, CT. With the support of the Colchester Board of Education, Colchester community and talented staff at William J. Johnston Middle School, he has lead the efforts to construct a state-of-the-art STEAM facility designed to foster creativity and innovative thinking among students.
2019 STEM Achievement Award Organization Honoree
---
Honoree
Aetna Health Professions Partnership Initiative, UConn Health
Finalist
Connecticut Dream it Do it
STEM Achievement Awards
---
STEM Achievement Awards
The Connecticut Science Center celebrates the achievements of professionals, groups, advocates, businesses, and leaders who share our mission to inspire lifelong learning through interactive and innovative experiences that explore our changing world through science. We honor these individuals and organizations in the STEM (science, technology, engineering, and math) fields at our annual Awards Breakfast.
Women in Science Leadership Award
---
Petit Family Foundation Women in Science Leadership Award
This award recognizes a woman working in STEM who is a leader in her field, and who makes a significant effort to support other women and encourage girls' interests in STEM. The honoree is selected by the Connecticut Science Center's Women in Science steering committee.
Past Award Winners
---
2018
Sharon Gusky, Professor, Biology, Northwestern Connecticut Community College, STEM Achievement Award Individual Honoree
Girl Scouts of Connecticut, STEM Achievement Award Organization Honoree
Dr. Michele Dischino, Professor, Technology & Engineering Education, Central Connecticut State University, Petit Family Foundation Women in Science Leadership Award
2017
Carolyn Begnoche of UTC Aerospace Systems, STEM Achievement Award Individual Honoree
CBIA Education & Workforce Partnership, STEM Achievement Award Organization Honoree
Claudine Phaire of Sikorsky, a Lockheed Martin Company, Petit Family Foundation Women in Science Leadership Award
2016
Walter Nakonechny, STEM Achievement Award Individual Honoree
Connecticut Invention Convention, STEM Achievement Award Organization Honoree
Jonna Gerken, Petit Family Foundation Women in Science Leadership Award
2015
Mark Dixon, STEM Achievement Award Individual Honoree
Connecticut Pre-Engineering Program, STEM Achievement Award Organization Honoree
Dr. Linda Barry, Petit Family Foundation Women in Science Leadership Award
2014
Dr. Kristine Larsen, Petit Family Foundation Women in Science Leadership Award
2013
Jared Cohen, STEM Achievement Award Individual Honoree
The Travelers Companies, Inc., STEM Achievement Award Organization Honoree
Kimberly McLean, Petit Family Foundation Women in Science Leadership Award
2012
Governor Dannel P. Malloy, STEM Achievement Award Individual Honoree
United Technologies Corporation, STEM Achievement Award Organization Honoree
STEM Awards Selection Committee
---
Carolyn Begnoche
Andrea Comer
James Fairweather, PhD
Don Filer
Jonna Gerken
Tony Hwang
Clifton E. McPherson, PhD
Seema Mukharjee
Emily Prince
Glendowlyn Thames
Brett Williams
Women in Science Steering Committee
---
Denise Barats
Kenneth Bowes
Elizabeth Brady, MD FACS
Katherine Coughlin
Meg Duffy
Marilyn Katz, MD
Gladis Kersaint, PhD
Meryl Mallery
Danielle Metcalf
Marie O'Brien
William A. Petit, Jr., MD
Kay Rahardjo
Chandra Roychoudhuri, PhD
Ellyn Savard
Chinma Uche, PhD