Donor Spotlight
Lizabeth and Richard Zlatkus: Inspiring Future Scientists
The work of the Science Center would not be possible without the support of people like Lizabeth and Richard Zlatkus. Liz has served on our Board of Trustees since 2011. Both Rich and Liz love attending Science Center events like talks about artificial intelligence, and the annual Green Gala: "We both continue to be impressed with how expansive and impactful the Science Center is."
Being involved here is important to Liz and Rich, who are strong believers in the importance of science and education. As parents themselves, they appreciate how the Science Center inspires young adults. "Imagine if every child who visits learns something that excites them - what a difference that can make in their lives. It could be the catalyst for many future scientists!"
Inspirational moments happen at the Connecticut Science Center each day when visitors explore our exhibits or attend our programs. Whether engrossed in a hands-on exhibit or captivated by a 3D movie, children and adults are learning about STEM (science, technology, engineering, and math) in a fun and engaging way.
The Connecticut Science Center's programs extend well beyond the walls of our unique building in Hartford. With Connecticut's adoption of the Next Generation Science Standards (NGSS), the Science Center is playing a pivotal role in changing the way science is taught and students are learning. Affecting nearly every child in the state, this forward-thinking work will have great impact on science education and Connecticut's future economic and workforce needs.
Currently, a team of STEM professionals and educators at the Science Center's Mandell Academy for Teachers is working closely with the State Department of Education to train teachers and facilitators, readying them to incorporate new NGSS principles into their everyday curricula and teaching practices. Concurrently, Science Center staff is developing tools for educators to use in their classrooms to highlight curriculum ties that will enrich field trip experiences. Over the next five years, new Science Center exhibits and laboratory spaces, as well as improvements to current exhibits, will support NGSS and reinforce the role of science and technology in everyday life, bringing this learning to all Science Center visitors.
Please make a gift to support the important work we do in the Science Center and in classrooms throughout Connecticut. Your gift will ensure that children and families throughout the state experience inspirational moments of science learning. Thank you.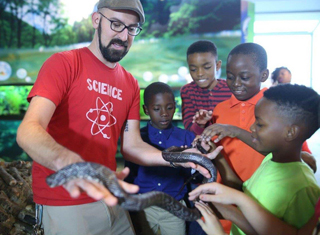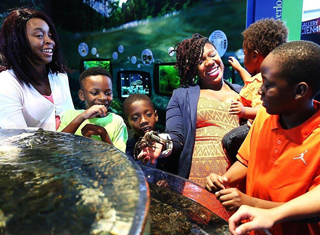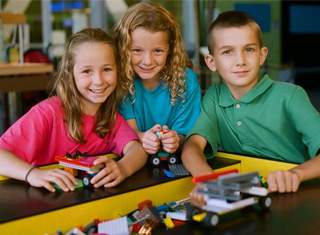 Thank you for your support of the Connecticut Science Center