Contact Information
Group Sales

Phone: (860) 520-2104
Office Hours: Monday through Friday from 9:00am to 4:00pm.
Scout Group Pricing
Can't make it on Scout Day? Come any day with 10 or more participants and benefit from group pricing.
Proof of scouting is required.

$15 per person (includes siblings and family) for groups of 10 or more.
Add a Movie (Learn More): $6 per person
Book a Group Trip
Overnights at the Connecticut Science Center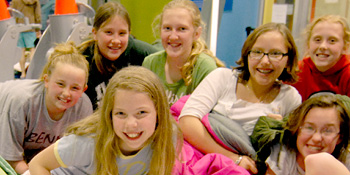 Can you imagine spending the day at the Connecticut Science Center? Now imagine being here when the lights go out!
Learn More