We have received so many amazing questions through our Dear Science campaign, including this one from Gia and Sophia. How hot is the Sun? We all know the sun is responsible for keeping the earth warm but how hot is it really? What powers the sun and what makes it so hot? What is the sun made out of and what does it look like inside? How big is the sun? For answers to these questions and more watch the full video below.
This content was made possible in part by the Institute of Museum and Library Services.
Do you have a burning science question? Submit your questions to askscience@ctsciencecenter.org and we can answer them for you.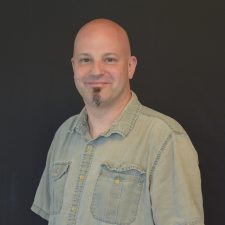 Andrew Fotta is a STEM educator at the Connecticut Science Center. He has currently holds a CT teaching certification for grades K-6, and has spent time in the classroom in nearly all grades, and taught middle school science. In addition to teaching classes for the Science Center, Andrew is also part of a team of educators currently creating new programs aligned with the new Next Generation Science Standards for grades PreK-9. Andrew is an avid photographer, who enjoys blending science and art in his work.