The Earth is warming. Rising sea levels, hurricanes, droughts, extreme rain, and wildfires are all symptoms of climate change. The science behind climate change is the subject of Decoding The Weather Machine, a 2018 episode of the PBS documentary series Nova. Join us for Movie Monday and stream Decoding The Weather Machine for free at PBS.org. Discover the difference between earth's natural history of climate change and the man-made changes it is undergoing now. Travel the globe to see the real and demonstrable effects of global climate change. Visit the Marshall Islands where residents are at risk of losing their homes as tides continue to rise. See wildfires rage out of control on the west coast while arctic ice caps break apart and melt. Learn how we track climate change with scientists who monitor the earth's vital signs. Discover the incredible ways they pull core samples from 2 miles under the earth or deep below the ocean floor to compare our carbon levels with those from millions of years back. Decoding The Weather Machine provides a detailed analysis of the ways in which climate change can be proven and tracked before diving into a few ideas for how to solve the climate crisis. 
Trailer

Decoding The Weather Machine is available to stream for free now on PBS.
1 Hour 53 minutes long, Rated TV-PG, Appropriate for all ages.
EDUCATOR GUIDE & LESSON PLANS
PBS has provided a companion Community Screening Guide to Decoding The Weather Machine. The Community Screening guide is designed for students grades 6 and up to facilitate community discussion around climate change. The guide has been written to meet Next Generation Science Standards (NGSS). Students will have discussions surrounding topics such as how climate change will impact their daily lives and what they can do to help. 
Click here to download the Community Screening Guide and explore NGSS connections.
Stay connected! Be sure to subscribe to Down to a Science— The Official Blog of the Connecticut Science Center and follow us on social media.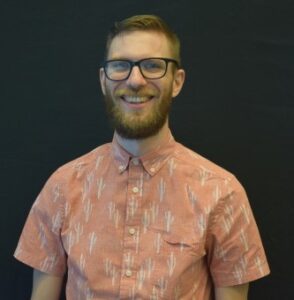 Zac Zemantic is a Group Sales Representative at the Connecticut Science Center. He has a B.A. in Visual Design with a specialty in Illustration from UMass Dartmouth and he wants to talk to you about comic books.