Feeling guilty about all that Netflix binging? Not to worry! We're excited to share one of our favorite films that is not only inspirational and educational but also is streaming right now on Netflix. Dream Big is an award-winning film, produced by MacGillivray Freeman in partnership with the American Society of Civil Engineers, which tells the stories of incredible engineers from around the world using the power of their imagination to engineer a safer and more sustainable future. From the Great Wall of China and the world's tallest buildings to underwater robots, solar cars, and smart, sustainable cities, Dream Big celebrates the human ingenuity behind engineering marvels big and small and reveals the heart that drives engineers to create better lives for people around the world. While not the same as experiencing it on our big screen in 3D, Dream Big is a powerful cinematic experience in any format that will entertain and appeal to all ages.
Trailer
Dream Big
is available to stream now on
Netflix
.
If you don't have Netflix, there is a 30-day free trial offer at 
Netflix.com
42 minutes long, Rated TV-G, Appropriate for all ages.
EDUCATOR GUIDE & LESSON PLANS
The Dream Big Educator Guide is a companion resource to the film. It includes multidisciplinary activities for students in grades K–12 and has been written to meet Next Generation Science Standards (NGSS). Each lesson presents students with an engineering challenge inspired by the work of real engineers and can be used to help introduce the engineering mindset to the classroom or at home. 
There are also ten Hands-On Engineering Activities that were developed especially for Dream Big and all have a connection to a story or theme in the film. Two of the activities—Windy City Tower and Build an Earthquake-Resistant Structure—are actually seen being performed by kids in the film. To access more than 30 additional engineering activities, visit film partner DiscoverE's website: http://www.discovere.org/dreambig/activities 
Visit https://dreambigfilm.com/education/ for individual lessons or Click here to download the curriculum guide.
If you're still hungry to learn more, check out the behind-the-scenes videos to learn more about the stories told in the film.  
Stay connected! Be sure to subscribe to Down to a Science— The Official Blog of the Connecticut Science Center and follow us on social media.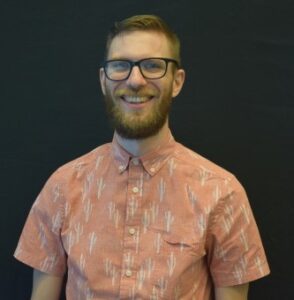 Zac Zemantic is a Group Sales Representative at the Connecticut Science Center. He has a B.A. in Visual Design with a specialty in Illustration from UMass Dartmouth and he wants to talk to you about comic books.