Narrated by Malcolm McDowell 
If you're like me you've spent a lot of time thinking about one thing lately. Aliens. Where are they, how long have they been here, and who has already been replaced by shapeshifting invaders? This Movie Monday, join us in the Netflix Queue for The Search For Life In Space. The Search For Life In Space is a documentary by December Media, produced in association with Film Victoria and Swinburne University of Technology, and distributed by MacGillivray Freeman Films. Instead of waiting for extraterrestrials to pay us a visit we can begin to search the stars for them. Astronomer Lisa Kaltenegger, Director of the Carl Sagan Institute and Associate Professor at Cornell University, will build our understanding of what goes into an astronomer's toolkit, and how they use those tools to help determine where to look for extraterrestrial life. The Search For Life In Space will take you on an adventure to incredible terrestrial locations that look like scenes from science fiction epics before shooting to the stars to learn about the oceans of water hidden away across our very own solar system and the earth-like planets discovered by the Kepler space telescope. Perhaps most incredibly; see the Pillars of Creation, the massive cosmic cloud star factory in our own Milky Way galaxy. The Search For Life In Space is an inspirational guide into the cosmos, enlightening us to the vastness of space and how much we still have to discover.
Kids may recognize narrator Malcolm Mcdowell from his voice acting roles. Mcdowell lent his voice to "Grandpa Reginald "Reg" Fletcher" on the Disney series Phineas and Ferb​ as well as Dr. Calico in the film Bolt. ​Adults will of course remember him from his legendary performance of Alex DeLarge in Stanley Kubrick's A Clockwork Orange and his unforgettable role as evil corporate overlord, Keslee, in Tank Girl.
Trailer
The Search for Life in Space
is available to stream now on
Netflix
.
32 minutes long, Rated TV-G, Appropriate for all ages.
EDUCATOR GUIDE & LESSON PLANS
After you've watched The Search For Life In Space be sure to visit searchforlifeinspace.com where they have educator resources to extend your learning beyond the film. Materials cover Life, Earth, and Space Sciences, and are developed for grades 2-9 with strong ties to middle school curriculums. Students will consider the importance of each requirement for life, research space probes to design posters for, and more.
Download The Search For Life Educator Guide Here
Stay connected! Be sure to subscribe to Down to a Science— The Official Blog of the Connecticut Science Center and follow us on social media.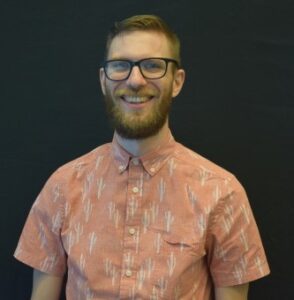 Zac Zemantic is a Group Sales Representative at the Connecticut Science Center. He has a B.A. in Visual Design with a specialty in Illustration from UMass Dartmouth and he wants to talk to you about comic books.