Watching time tick away while you click through YouTube clips? Why not watch something inspirational? This week Netflix has made Chasing Coral available for free on YouTube. Visit coral reefs around the world to engage with incredible animals and the amazing ways they are fighting for survival against climate change. Chasing Coral not only details the devastating effects of climate change on coral reefs but the immense engineering challenges of documenting that change. Watch passionate researchers design incredible underwater time-lapse cameras using the same technology that powers Connecticut Science Center exhibits! Chasing Coral strives to show the challenges faced by coral around the globe in new ways to better engage the audience in helping to protect coral.
Chasing Coral
Chasing Coral is available to stream now on Netflix or YouTube
93 minutes long, Rated PG
After you've watched Chasing Coral be sure to visit ChasingCoral.com for more information about what you can do help coral. Exposure Labs has been kind enough to share their curriculum guide for the Unstoppable Schools Project, a project-based curriculum for grades 6-12. The Unstoppable Schools Project inspires students to fight eco-threats and protect our planet. 
Educator Guide and Lesson Plans
Chasing Coral's Unstoppable Schools Project, a project-based learning curriculum designed for middle and high school students, challenges students to work in the style of the Chasing Coral production team: diving into complex, autonomous research according to their own curiosities and embarking on a creative expression of their discoveries.
Description
The curriculum, which culminates in a class exhibit, develops leadership skills in students so they can chase environmental issues in their own communities and become agents for positive change.
Download the free educational resources to experiment with new modes of project-based learning, explore the film's themes with enriching classroom discussions, and inspire students to discover what's happening in their own local ecosystems… and how to change it.
Built for grades 6-12
Can be used in science or humanities classes 
Builds skills in critical thinking and project leadership while cultivating environmental literacy
The Connecticut Science Center features 3D Movies, presentations, and live stage shows in the  Maximilian E. and Marion O. Hoffman Foundation Science Theater. Click here for current movie trailers and schedules. 
Stay connected! Be sure to subscribe to Down to a Science— The Official Blog of the Connecticut Science Center and follow us on social media.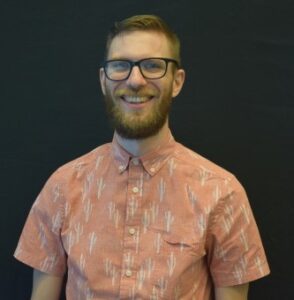 Zac Zemantic is a Group Sales Representative at the Connecticut Science Center. He has a B.A. in Visual Design with a specialty in Illustration from UMass Dartmouth and he wants to talk to you about comic books.