Out of Bounds: Mountain Adventure is a little like a Warren Miller film, but with more science. Featuring Olympian Torah Bright, this movie is a journey along the American Cordillera, from Antarctica to Kaktovik, Alaska — with stops in California's Sierra Nevada mountains, British Columbia's Revelstoke, and Alaska's Chugach Mountains.
Between Torah's snowboard runs, we are treated to spectacular mountaintop views and glimpses of all the critters she hikes by on the way up, from eagles to chinstrap penguins to seals. The movie explains how climate change is impacting each of these habitats. In one scene, Iñupiaq storyteller and tour guide Robert Thompson says he expects the loss of sea ice in Kaktovik to lead to extinction of polar bears within a lifetime. Already, the bears are a growing presence in the village, forced inland by disappearing ice.
This is also a chance to learn about more sudden threats, like avalanches. Going into this as someone who does not snowboard and who does not live in a region with avalanche conditions, I haven't spent much time thinking about avalanche safety. I did not realize what triggered them or what types of slopes were more likely to experience them, or even that there are avalanche training courses. Seeing both planned and accidental avalanches in this movie taught me that I don't need to see one in person.
It also shows the importance of having company for more extreme adventures, like the backcountry ones featured in most of the movie. Torah is joined by professional snowboarder Jeremy Jones and X Games freeskier gold medalist Sammy Carlson, who model communication and trust on the mountain when facing potential hazards.
Out of Bounds is appropriate for all ages, and at 45 minutes, can be enjoyed by adults who just happen to be in the area on their lunch break.
Check the schedule to find out when you can watch Out of Bounds at the Connecticut Science Center's theater. Note: the Science Center provides larger, plastic-frame 3D glasses that fit well over regular eyeglasses and are washed after each use.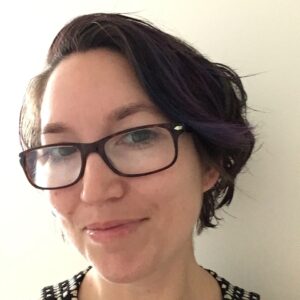 Kerri Provost is a Communications Research Associate at the Connecticut Science Center who is outdoors whenever possible and is currently attempting to walk every block of Hartford. She is the co-producer of Going/Steady , a podcast about exploring in the Land of Steady Habits and beyond.