As the weather warms and the days get longer, the yearly migration of humans from couch to yard begins anew. Hopefully you are enjoying time reviving your gardens, hiking some of CT's many beautiful trails, or simply getting some fresh air. In spring, it feels like the whole world is waking up and coming out of hiding, and in many respects, that's true! As you start to spend more time outside, keep an eye out for some of the fascinating creatures that share Connecticut with us. To get you started, here's a quick primer on some of the animals we get a lot of questions about and what to do if you happen to meet one. 
Black Bears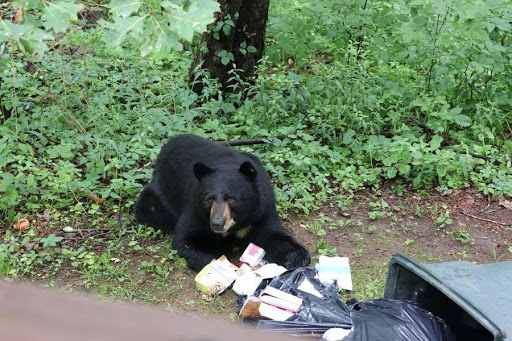 The black bear population in Connecticut is healthy and growing. Male black bears have a home range of 12-60 miles, which means that encounters between black bears and humans are bound to occur in Connecticut. CT DEEP reports over 6,000 black bear sightings in 2016 alone! While this number can seem scary, it is important to remember that black bear attacks on humans are exceptionally rare. 
If you encounter a black bear near your home or neighborhood, leave it alone. Make sure dogs are leashed or inside and try to keep people from crowding the bear. If left alone, bears will usually wander back into more secluded areas. If the bear is spotted in a densely populated area, you can contact the DEEP Wildlife Division.
To discourage bears from visiting your property, eliminate attractants from around your home. Store garbage cans inside a garage or shed, or add ammonia to the cans to discourage bears. Birdseed and pet food can attract hungry bears, so eliminating these from your property can help dissuade black bears from paying a visit. 
Baby or Injured Birds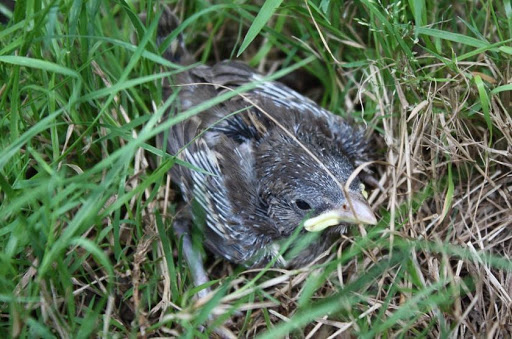 If you find a baby bird that looks like it has been abandoned or fallen from a nest, the first thing to do is a visual check. Many birds leave the nest before they are able to fly. If a bird has almost full-sized feathers and open eyes, it is probably a healthy fledging with a parent still caring for it. Keep pets away from fledglings and let them practice flying! Pictured here is an example of a healthy fledging that should be left alone.
If you find a smaller baby bird without full feathers or with closed eyes, it is safe to assume this bird belongs back in a nest. If you can safely reach the nest, carefully place the baby bird back into it. Birds have a poor sense of smell, so the mother will not abandon the baby if you touch it. If an adult does not return to the nest for over 24 hours, the baby bird is probably abandoned. At this point, contact a certified volunteer through the DEEP to come and care for the bird. Most birds are protected by state and federal law, so they must be cared for by someone with proper training and certification.
If you find a bird that cannot stand on both legs, has a wing hanging down or at a strange angle, or has been noticeably attacked, please contact a rehabilitator through the DEEP to come and care for the bird.
Reptiles and Amphibians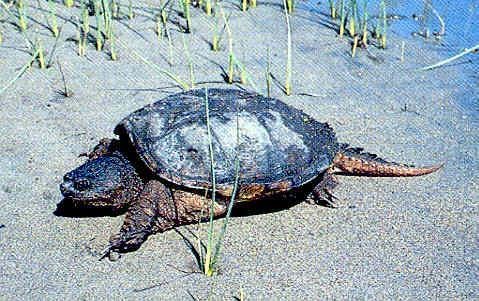 Snapping turtles are Connecticut's largest freshwater turtle. Most contact with humans happens around June when snapping turtles come on land to lay their eggs. Clutches of eggs can be found up to a mile from a water source! Snapping turtles have powerful, sharp jaws and flexible necks. They can be aggressive if they feel threatened. If you spot a snapping turtle wandering through your yard, it may be looking for a suitable place to lay eggs. The best thing to do is leave the turtle alone. If you are lucky enough to have a clutch of turtle eggs in your yard, you can protect them from predators using chicken wire. Once the turtles hatch after about 3 months, you will have your very own turtle odyssey to observe!
What if you find a snake in your yard? While there are two species of venomous snakes in Connecticut, human contact with these snakes is incredibly rare, especially near properties. Therefore, if you do spot a snake, while it is probably not venomous, your best bet is still to leave it alone. Connecticut's snakes are uninterested in humans; they only attack when they feel threatened. Bites largely occur when people attempt to move or handle snakes. Snakes left to their own devices will typically move on in search of prey. In fact, these reptiles can be beneficial to have around, as they are great for helping control mice and rat populations.
Pollinators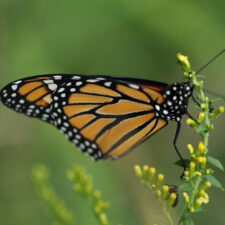 If you notice numbers of bees, butterflies, moths, or hummingbirds around your home, congratulations! You might be surrounded by a pollinator haven. Pollinators are vital for plant reproduction and keeping the genetic diversity of our plant species high and healthy. Unfortunately, our industrious pollinators are in decline. This is thought to be due to a rise in pesticides, habitat destruction, and some parasites that have been identified in commercially raised bees.
To help support this vital link in our ecosystem, you can create pollinator-friendly environments on your property. Planting a variety of flowers that bloom from early spring through late fall can help feed pollinator species all season long. Include as many native species as you can in your garden. Our indigenous pollinators have evolved in tandem with native flowers. When a pollinator comes in contact with a non-native plant, it might not recognize it as a source of food or a place to lay eggs. Non-native flowers can be shaped in such a way that our native pollinators are physically unable to feed from that flower! Leaving sections of land natural or 'manicure-free' can offer a safe place for pollinators to feed, nest, and produce new generations of pollinators. The USDA estimates that 75% of the fruits and vegetables we consume rely on bee pollination, so any support you can give these little insects helps us all in the long run!
A Quick Word about Rabies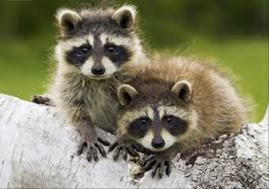 Raccoons, skunks, foxes, and bats are all rabies vector species, which means they are the species most commonly infected with the rabies virus. Rabies can be passed to humans via the infected animal's saliva – usually through a bite or a break in the skin. For this reason, these animals should never be handled with bare skin. If you see one of these animals that looks injured or in distress, contact Animal Control or DEEP Dispatch for assistance.
So Go Outside!
The best way to learn about the natural world is to immerse yourself in it. Connecticut is home to almost 300 bird species and thousands of plant species in addition to all of our native mammals, reptiles, amphibians, and insects, so don't worry about running out of things to look for. Take a walk and keep your eyes open, there is so much going on around you. Just remember to give these creatures some space. The animals you see are just trying to make a living: finding food, raising their young, staying safe from predators. Watch quietly, look for patterns, and record your findings. Some scientists like to sketch what they see, while others create maps of where they see certain animals and plants. You can take a notebook with you to write down your observations or bring a camera to document animal activities you notice.
Whatever method you choose, feel free to share your findings and your data with us using #scienceatplay. We can't wait to see what you find!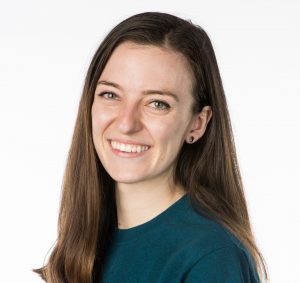 Aoife Ryle is a STEM Educator at the Connecticut Science Center. In addition to working with school groups, she works with our Teen Program, Overnights department, and shoots weekly science segments for WFSB. She has a degree in Bioengineering from the University of Maine and has a personal interest in the life sciences and engineering which makes bioengineering a perfect crossover.