Materials to Collect
Various colors of paint or food coloring

A jar to mix in

Different colored lights, or lights with colored filters over them



Try it!
Mix your paints or food colorings together in your jar
In a dark room, shine your colored lights at a white background. Overlap the lights and see what you notice
What is the Science? 
Mixing with paints and mixing with light are two different ways to mix color. One is called subtractive color mixing, and one is called additive color mixing. Let's explore these!
The light that we see is made up of different wavelengths. The color of the light you are seeing depends on its wavelength. For example, red light has a wavelength around 700 nm, while violet light has a wavelength of 400 nm. When light with a wavelength around 700 nm reaches our eyes, our brains register that as the color red!
Subtractive color mixing can be thought of as wavelengths of light, or different colors, being 'subtracted' from reaching your eyes. The pigments in paints, food colorings, and objects work by absorbing all wavelengths of light except the wavelengths they are reflecting back. So paint or an object that appears green has absorbed all of the other wavelengths of light, except the green ones. When paints are mixed, more and more wavelengths of light are absorbed and not reflected back to our eyes. Since we don't see as many wavelengths of light reflected, the mixed paint appears darker!
Additive color mixing can be thought of as wavelengths of light being 'added' to reaching your eyes. When you see the green light, you are seeing the green wavelengths of light; when you see the red light, you are seeing the red wavelengths of light. When we mix these colored lights together, your eyes are receiving both the green and red wavelengths of light. When wavelengths of light are added together, we see brighter colors. When enough are mixed together, we see white light!
Ask Your Young Scientists
Where else do we see subtractive or additive color mixing?

Can we make new colors by mixing paints or colored light together?

If I mix two different paint or food colors, will it make the same color as if I mixed the same colors of light?
We encourage you to experiment with color mixing at home. If you try any of these experiments, we want to see them. Share your pictures and videos with us by using the #ScienceAtPlay and tagging @CTScienceCenter. 
This content was made possible in part by the Institute of Museum and Library Services.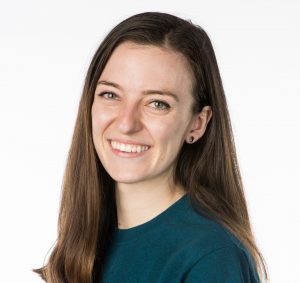 Aoife Ryle is a STEM Educator at the Connecticut Science Center. In addition to working with school groups, she works with our Teen Program, Overnights department, and shoots weekly science segments for WFSB. She has a degree in Bioengineering from the University of Maine and has a personal interest in the life sciences and engineering which makes bioengineering a perfect crossover.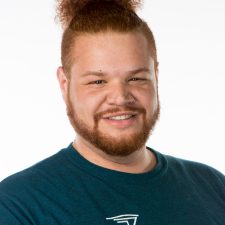 Justin Riley is the Teen Programs Coordinator and STEM Educator at the Connecticut Science Center, where he works closely with high school students giving them access to STEM and leadership programming. Justin graduated from the University of Hartford with his Bachelors in Electrical Engineering Technology and a Masters degree in Counselor Education and Student Development. Justin has worked several years with a wide range of students from pre-k to college. His love of engineering and mentoring led him to the Connecticut Science Center where he gets to use his many talents to work and connect with the students in the Greater Hartford area. When he is not helping to run the teen program, he spends his time traveling and spending close time with family and friends.