Materials to Collect
Milk

 Soap

 Foam (takeout boxes work great)

 Food coloring

 Toothpicks

 A big container of water

 Shallow plate



Try it Out
Milk Magic
Put some milk in a shallow plate, and then place a couple drops of food coloring on the surface of the milk.

Cover a toothpick in dish soap, and then hold the soapy toothpick in the bowl of milk.

Watch your milk fireworks!
Soap Boats
Cut your soap boat out of foam. We find that cutting a notch in the back of the boat helps, but try different shaped and sized boats.

Place your boat in a large tub of water – like a bathtub!

Hold a soapy toothpick in the notch behind your boat to launch it. 
What is the Science? 
Milk Magic
Milk has many components, but the one we are focused on with this experiment is fat. When soap comes in contact with the milk fat in our dish, the soap wraps around the fat and holds it in a soapy sphere. This is far too small to see happening, but you can see the effects of it quite clearly. When you see the food coloring dancing all over the milk, you are seeing the effects of the soap moving around and trapping the milk fat in soapy spheres. These soapy spheres move around easily in water. When you clean your dirty dishes at home, the soap traps up the oils or fats, and then the water carries the soapy spheres down the drain!
Soap Boats
Water molecules have the ability to stick together. You may notice this if you ever overfill a cup and see a bubble of water form over the top of the cup, or watch an insect walk over the surface of a pond. Soap breaks down this surface tension. By adding soap behind the boat and breaking down the surface tension here, you create a force that pushes your boat! 
Ask Your Young Scientists
What makes our food coloring dance all over the place?

What do you think would happen if we add more soap to a different spot in the milk?

What makes our boat zoom across the water?

What would happen if we add soap in front of the boat instead of behind it?
More to Explore
Milk Magic
Different types of milk have different fat contents. Try them out and see if they act differently.

Try different types of soap. Does hand soap work the same as dish soap?
Soap Boats
Try different boat shapes. Can you make a boat that goes really far? What about a boat that turns in circles?

Try building your boat out of different materials.
When you're all done, we would love to see your results! Share your data, your graphs, or your experiment videos with us using #ScienceAtPlay.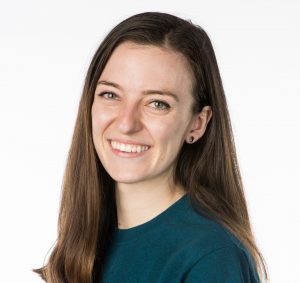 Aoife Ryle is a STEM Educator at the Connecticut Science Center. In addition to working with school groups, she works with our Teen Program, Overnights department, and shoots weekly science segments for WFSB. She has a degree in Bioengineering from the University of Maine and has a personal interest in the life sciences and engineering which makes bioengineering a perfect crossover.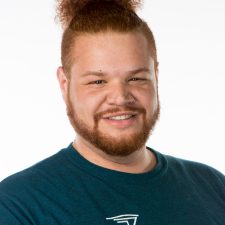 Justin Riley is the Teen Programs Coordinator and STEM Educator at the Connecticut Science Center, where he works closely with high school students giving them access to STEM and leadership programming. Justin graduated from the University of Hartford with his Bachelors in Electrical Engineering Technology and a Masters degree in Counselor Education and Student Development. Justin has worked several years with a wide range of students from pre-k to college. His love of engineering and mentoring led him to the Connecticut Science Center where he gets to use his many talents to work and connect with the students in the Greater Hartford area. When he is not helping to run the teen program, he spends his time traveling and spending close time with family and friends.