Did someone say invisible messages? Taking a look at Harry Potter for inspiration, this week on Science Sunday we bring the magic to, what we commonly now know as, direct messaging.
What is the science of Harry Potter?
The first way we have lined up for you to cast this "invisible spell" revolves around an acid and base reaction. The invisible message can be written on a blank piece of paper using a mixture of baking soda and water. Then, you prepare a mixture of rubbing alcohol and turmeric –an indicator that will change color when it comes in contact with acids and bases. Next, you use that turmeric solution and spread it across the message you want revealed and presto…magic! When the turmeric solution contacts the base it will change color and, hence, show the written message.
Another way of achieving the same result and magic is by using a white crayon on a blank piece of paper. Write any message you please. You then paint over it using a water and food coloring solution. This way you can get creative with the food coloring dye. Watercolor paint works as well. You paint over the message and the magic unfolds once again. The way this one works is the wax derived from the crayon is hydrophobic (meaning it repels water). Therefore, the water color solution does not adhere to the crayon message.
Lastly, grab a yellow piece of paper and use a yellow highlighter to write your message. The message will remain invisible until shined under a UV light. This works because highlighter has phosphorus, which are excited by UV light and glow.
These secret ways of sending and receiving messages are as simple as picking up the phone, but contain double the fun.
To see the full video of this magic click here and to experience even more on hand magic from the Wizarding World of Harry Potter be sure to check out the Connecticut Science Center on February 1st and 2nd. Some Hogwarts: Celebration of Science and Sorcery events require advance sign up so be sure to check out all the details by clicking here.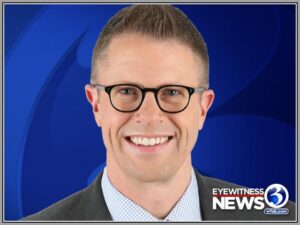 Mark Dixon is a meteorologist on WFSB Channel 3 Eyewitness News and a host of the weekly Science Sunday segments with the Connecticut Science Center. He has been nominated for several Emmy awards for weather anchoring and has won awards from the Connecticut Associated Press Broadcaster's Association and the American Meteorological society.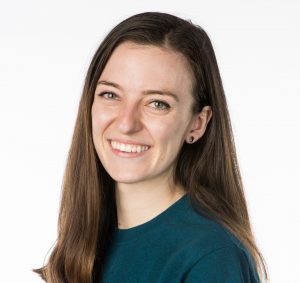 Aoife Ryle is a STEM Educator at the Connecticut Science Center. In addition to working with school groups, she works with our Teen Program, Overnights department, and shoots weekly science segments for WFSB. She has a degree in Bioengineering from the University of Maine and has a personal interest in the life sciences and engineering which makes bioengineering a perfect crossover.