Have you found a unique-looking rock in your backyard and wondered where it came from? Could it be a meteorite from outer space? In this edition of Science Sunday, Aoife describes three simple tests to see if that cool rock you found truly is a meteorite. 
IS THE ROCK PATTERNED?
One of the biggest telling features of a meteorite is its surface pattern, created by its journey through the atmosphere. They have impressions that look similar to thumbprints in playdough. Due to the heat and pressure of traveling through the atmosphere, many meteorites have a cone shape as well. 
IS THE ROCK HEAVY?
Meteorites also tend to be fairly dense because of their high iron content. This, in turn, makes them heavy in a way that can feel unexpected. Even when comparing the weight of a meteorite to a rock that is quite a bit bigger, the meteorite can still be much heavier. 
IS THE ROCK MAGNETIZED?
Due to this high iron content, meteorites are magnetic. There is a simple way you can test this at home: hold a magnet to your rock and see if it sticks. 
Here is where the investigation gets tricky. We have rocks on Earth that are magnetic, such as magnetite and hematite. Dense and heavy rocks have originated on Earth. We also have rocks on Earth that are shiny or have unique patterns. This means that not one factor alone can identify a rock as a meteorite. 
So, what does it mean if the rock you are holding does fit all of the above criteria? Congratulations, you most likely have found a meteorite! Further chemical analysis will need to be completed to determine for certain that the rock you have did, in fact, originate from outer space.
Stay connected! Be sure to subscribe to Down to a Science— The Official Blog of the Connecticut Science Center and follow us on social media.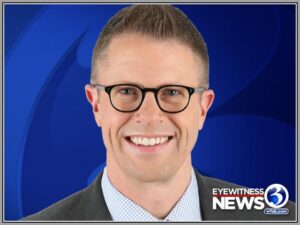 Mark Dixon is a meteorologist on WFSB Channel 3 Eyewitness News and a host of the weekly Science Sunday segments with the Connecticut Science Center. He has been nominated for several Emmy awards for weather anchoring and has won awards from the Connecticut Associated Press Broadcaster's Association and the American Meteorological society.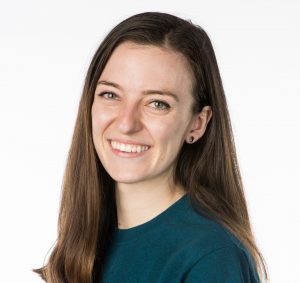 Aoife Ryle is a STEM Educator at the Connecticut Science Center. In addition to working with school groups, she works with our Teen Program, Overnights department, and shoots weekly science segments for WFSB. She has a degree in Bioengineering from the University of Maine and has a personal interest in the life sciences and engineering which makes bioengineering a perfect crossover.