Summer is finally here! The weather is warming up, plants are flowering, trees are putting out new leaves, and all of the critters are busy preparing for the rest of summer. Now is a great time to go outside and enjoy the beautiful weather! It's also a great time to check out all of the things that are changing in your yard. Take a pencil and this scavenger hunt outside to discover what's new in nature! Please try not to pick any of the leaves or flowers you see, it is better to leave them where they are happily growing so that other people can enjoy them too!
Things to look for now that spring is warming up into summer:
3 different flowers
Now that it is warmer out, there are so many flowers blooming! Look around to see if you can find 3 different flowers. See how many differences you can notice! Follow the link below to download the Seek by iNaturalist app to help you identify the flowers. Why do you think flowers have different shapes or colors? How might that help pollinators do their jobs?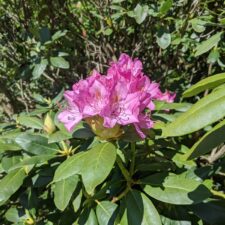 (Photo of a flowering rhododendron that I found on a walk)
A Mushroom
Mushrooms are kind of like icebergs – the small part we see above ground is hiding a vast network of mycelium – or a fungal colony, in the dirt. The mushroom that we know is the fruiting body, the part of the fungus that spreads spores to make new fungi! The best time to look for mushrooms is after a rainstorm. See if you can spot any! What are some reasons you can think of that might explain why we see the most mushrooms after it rains? Think about the things a fungus might need in order to send up mushrooms…
Draw a picture of a bug or a flower that you find!
Some great places to find bugs are under rocks, in tree bark, and on plants. Please be careful not to squish or touch these tiny critters while you look for them! A lot of bugs are harmless, but some of them don't take too kindly to being poked at. If you're having a hard time getting a bug to stay still for you, draw a flower instead! They probably won't run away from you.
Dandelion seeds
Dandelions are the beautiful yellow flowers that sometimes pop up in lawns or in gardens. See if you can find their fluffy white seeds once the yellow flower is gone – bonus points if you blow on them and see them float away!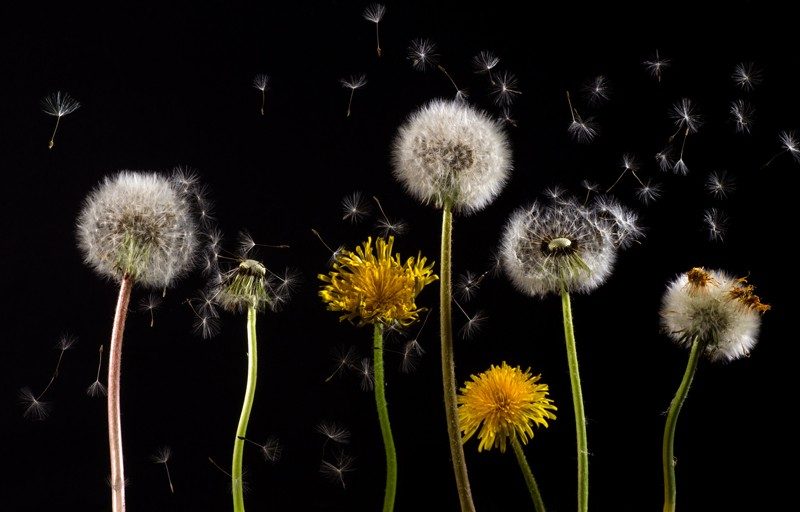 (Photo of yellow dandelion flowers and fluffy white dandelion seeds from a

Nature

article

explaining how dandelion seeds are able to float so well.)
Moss
Check out shaded areas under trees, on rocks, and on logs for the fuzzy green moss that likes to grow there. If you look very closely, you may notice different types of moss! Fun fact: Moss was one of the first plants on Earth, and they're still around today!
Ants
Fun fact: Any ant you find that does not have wings is a female worker or soldier ant! Only the queen ants and the male ants have wings (BBC Science Focus). See if you can spot any of these busy little insects crawling out of holes in the ground, on sidewalks, maybe even taking some crumbs from your picnic! Where are the ants going, are they all going in the same direction or all over the place? Are they alone or in groups? What do you think they might be looking for? What do you wonder about these little creatures?
Maple seeds
My parents called these seeds "helicopters" when I was a kid. Pick some up and drop them to see if you can figure out why! Here is a photo of maple tree leaves to help you find the right tree to search near.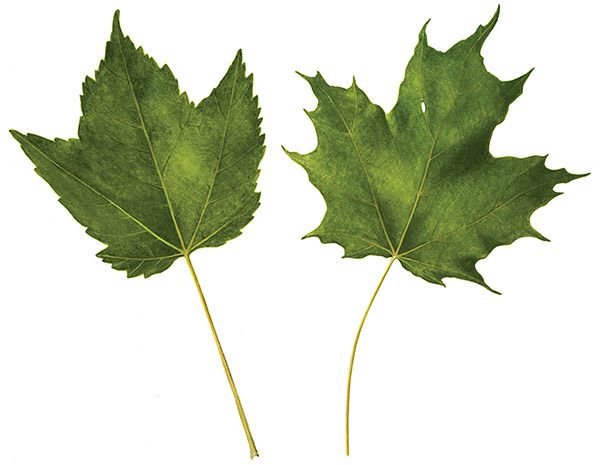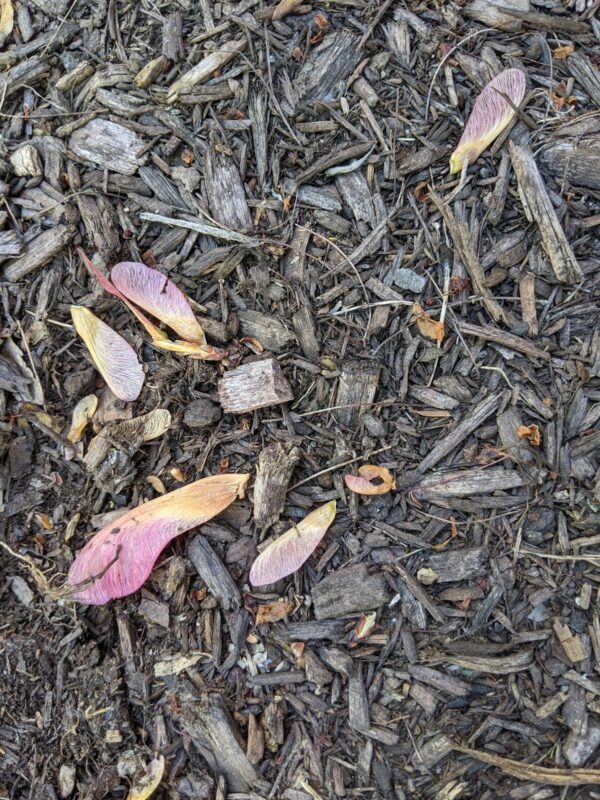 (Photo of maple leaves from

Northern Woodlands Education

. Maple tree seeds photo by me.)
A spider web
The best time to spot these is in the morning when they might still be covered in sparkling dew drops. How many different spider webs can you find with unique patterns?
Two different types of tree leaves 
The trees have finally leafed out! Isn't all the greenery beautiful? Your challenge is to find two leaves from different trees. How many different shapes can you find?
Share your findings and drawings with us by tagging us with #ScienceAtPlay and #CTScienceCenter, we would love to see what you find! If you want to learn more about what you are finding on your scavenger hunt, check out some of these resources:
Seek by iNaturalist – identification app for kids
iNaturalist – identification app for older kids and adults