If you are looking for something fun to do with your kids who love animals, look no further! This blog post is filled with resources – live cameras where you can check on animals in zoos or in the wild and a couple of Facebook Live series to check out. There are plenty of animals worldwide that you can observe from your own living room.
Cincinnati Zoo and Botanical Garden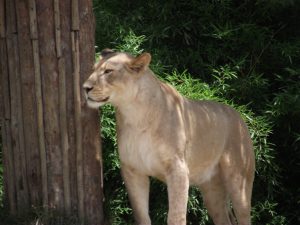 The Cincinnati Zoo and Botanical Garden has a Home Safari Facebook live event at 3pm EDT daily! You can also find past Home Safari Facebook Live events on their website. The Cincinnati Zoo also has tons of different at-home crafts and activities to try along with each video.
San Diego Zoo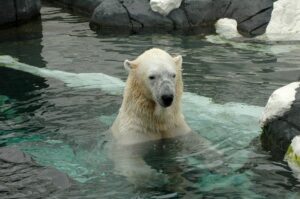 The San Diego Zoo has several live animal cameras to choose from. If you love penguins, baboons, polar bears, elephants, tigers, owls, and more – this is the place for you. Take a virtual trip to the San Diego Zoo and check out what some of their amazing animals are up to!
Smithsonian's National Zoo and Conservation Biology Institute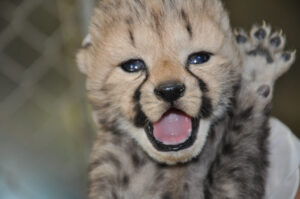 The Smithsonian's National Zoo offers more live animal cameras to check out! Here you can see the inside of naked mole rat burrows, check out the lions, giant pandas, cheetahs, and elephants! The naked mole rats were munching on some lettuce when I checked up on them.
Houston Zoo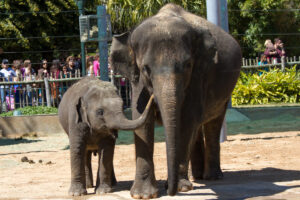 The Houston Zoo also offers some live animal cameras so you can see what their animals are up to as well! I got to see a giraffe chewing leaves while a zebra napped behind it, an animal caretaker throwing hay into the elephant enclosure, and a very muddy rhino exploring its enclosure.
Zoo Atlanta
If you're into giant pandas, the Zoo Atlanta has a live panda webcam. See what those adorable bears are up to today!
The Oregon Zoo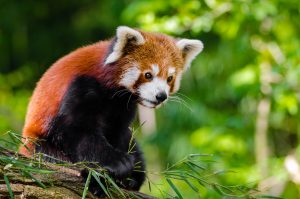 The Oregon Zoo is also offering Facebook Live events to meet their animals. See past videos of their animals on their Facebook page, and check out their event schedule to see which animals you could meet next! They also offer activities to try at home after their events.
Explore.org
Explore.org offers a wide variety of live animal webcams so that you can check out wild animals in their native habitats! I used explore.org to see tiny, baby bald eagles in their nest in Iowa through the Raptor Rescue Project! With Explore.org's live cameras you can even see inside a honeybee hive. There are so many neat animals out there to explore, so be sure to check it out!
How are Animal Cameras Helping Scientists Learn More?
Scientists studying animal behavior or ecology (how animals interact with their surroundings and other animals) benefit greatly from remote cameras (National Park Conservation Association). These cameras allow researchers to observe animals behaving as they would without any humans around. These remote cameras also help scientists observe remote areas that are difficult to access, to study animals that are skittish or aggressive, to obtain footage of animals to compare, and to track the patterns of movement of animals as they move through their habitat (World Wildlife Fund). Ecologists and conservationists are using camera traps, cameras that have an infrared sensor that take a photo when they sense movement, to gather photos and information about the wildlife in different nature preserves. With enough camera traps, researchers can use these photos to publish scientific research on the animal populations in these areas!
Check out all the wildlife that walked across this one log bridge in Pennsylvania if you need more evidence of how useful these cameras can be!
For more on the advances in film technology and how BBC's Planet Earth series uses these technologies to create more immersive wildlife films, check out this video.
(Warning: There are some predator hunting scenes in these videos)
Stay connected! Be sure to subscribe to Down to a Science— The Official Blog of the Connecticut Science Center and follow us on social media.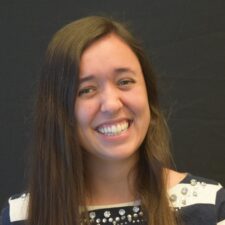 Jessie Scott is a STEM Educator who enjoys encouraging students' enthusiasm for science. She teaches classes to students visiting the Science Center and brings STEM lessons to schools across Connecticut. Jessie completed her Master of Science degree in Microbiology at Dartmouth College and worked as a science educator at the Montshire Museum of Science before coming to the Connecticut Science Center. Her scientific interests are: biology – how living things have adapted different strategies to survive in their environments, insects, and plants. In her free time, Jessie likes to go rock climbing, hiking, and skiing.