Our Changing Earth
Investigate the impacts of our changing climate and see first-hand how our choices impact the world around us. Inside this stunning exhibition, visitors will be greeted by a towering ice ledge and can step into the Earth's core. The immersive experience will take you on a journey through Connecticut's changing landscape with hands-on activities and immersive displays. Younger visitors will have a blast with lifesaving search and rescue equipment and crawl through an ice tunnel.
Supported by
Pitney Bowes Foundation
Exhibit Highlights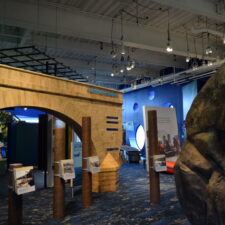 Bulkley Bridge
Explore historical flood heights on a scale version of the bridge and a flood height interactive.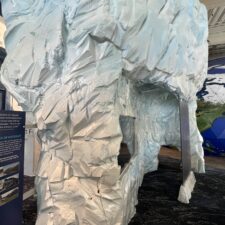 Ice Depths
Stand next to a towering ledge of ice and see the difference in height between the Science Center and the ice glaciers that once covered Connecticut.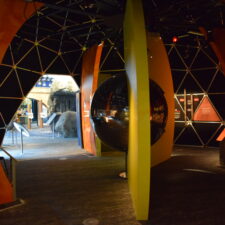 Journey to the Center of the Earth
Learn about magma flow and plate tectonics as your journey through the center of the earth inside the giant geodesic dome, complete with a vibrating core.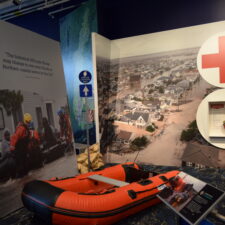 Rescue Raft
Step into the shoes of a first-responder in the life-size, climb in rescue raft.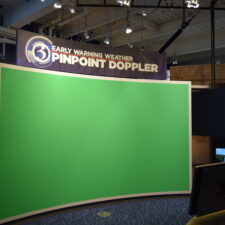 WFSB Early Warning Weather Pinpoint Doppler Radar
Record your own weather forecast to learn how advancing technology is helping us better forecast the weather.