Hartford HealthCare Health Lab
The Hartford HealthCare Health Lab provides visitors with an interactive educational experience all about personal health. This exhibit teaches us what choices we can make to change and improve our health, what our bones look like, and how medical advancements have been made to help keep us health.
Supported by
Located in the
Aetna
Exhibit Gallery
Exhibit Highlights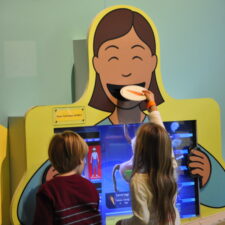 Esther the Digester
Feed Esther and see what happens to her body as you alter her diet and exercise.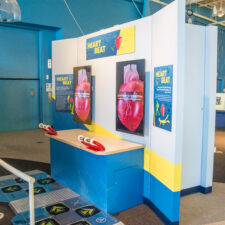 Heart Beat
The heart is a muscle, and all muscles get stronger with exercise. Dance your way through this exhibit and see how fast your heart beats after some cardio.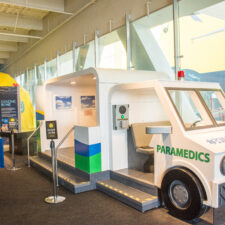 Junior Paramedic Ambulance
Race to the scene and treat the patient in this exhibit that literally puts you in the driver's seat.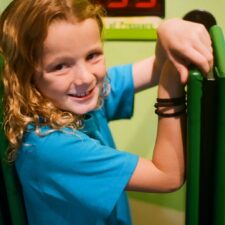 Target your Muscles
Muscles are important. Every time we bend, pull, twist, climb, jump we are calling on our muscles to move our bones and joints. Learn more about your muscles and test yourself in our muscle challenges.