Kidspace
Who doesn't love playing in the water? Kidspace is the first exhibit gallery to greet you as you pass through our exhibit entrance, and the large vortex and sounds of rushing water never fail to grab attention. This is a whimsical and captivating sensory experience that brings hands-on learning and experimenting to our youngest visitors.
Supported by
Located in the
Pitney Bowes Foundation
Exhibit Gallery
Exhibit Highlights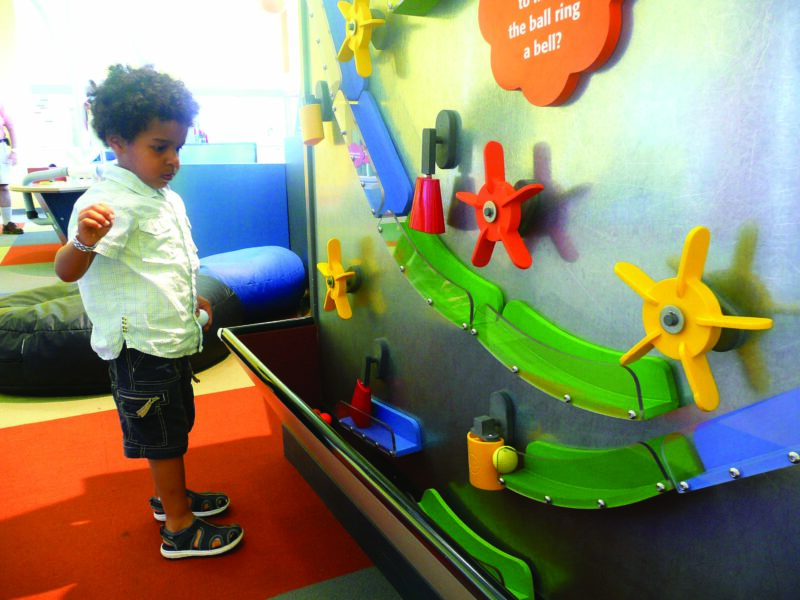 Magnetic Wall
Can you get the ball to ring bell? Design, build, play, repeat in this interactive experience that tests creativity and problem solving.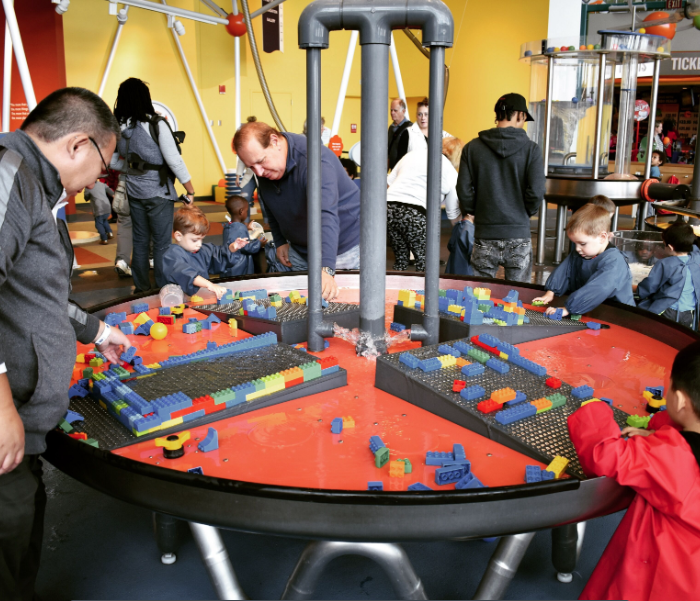 LEGO Building Table
Add LEGO® Duplos and water together and you have an experience any kid will enjoy. Create your own masterpiece in this hands-on building table.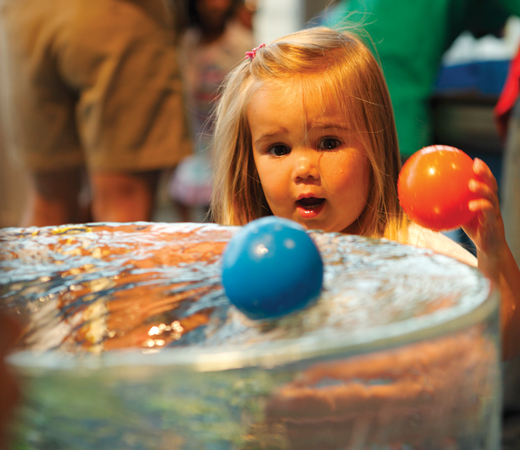 Water Play
Get hands-on with whooshing, swirling, cascading water, follow colorful balls on their journeys through water, tubes, and even a tornado-shaped vortex.