Science Alley
Science Alley is an immersive ten-story experience that will astonish and amaze adults and youth alike. Science Alley is designed to connect our visitors to the science themes and concepts featured in our galleries and enable our guests to investigate and discover the unseen elements behind some of the earth's greatest wonders.
Supported by
Raytheon Technologies
Travelers
Roger and Sondra Beit & Mark and Luanne Paley
In Partnership with the State of Connecticut
Exhibit Highlights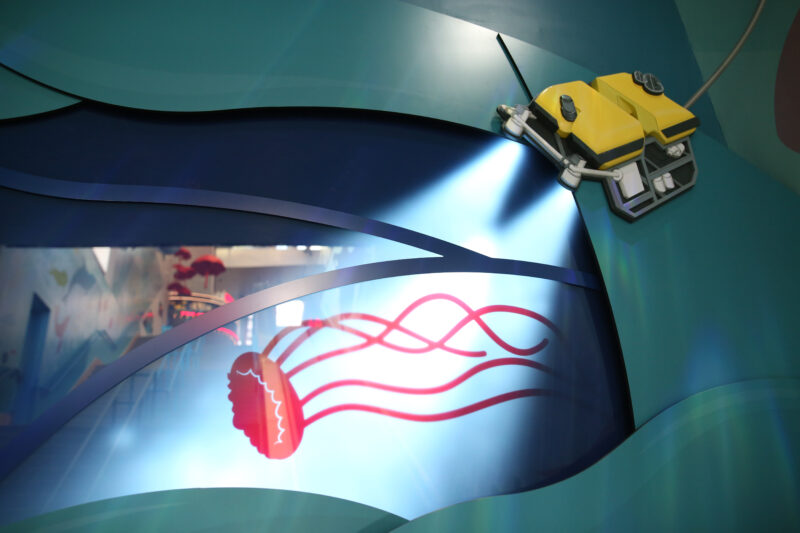 Deep Sea
See the unseen universe buried deep below the waves of the sea. Uncover the connection to our ocean dwelling relative, the Sperm Whale, follow the search lights of the undersea Remotely Operated Vehicle to explore the depths of the ocean, and much more.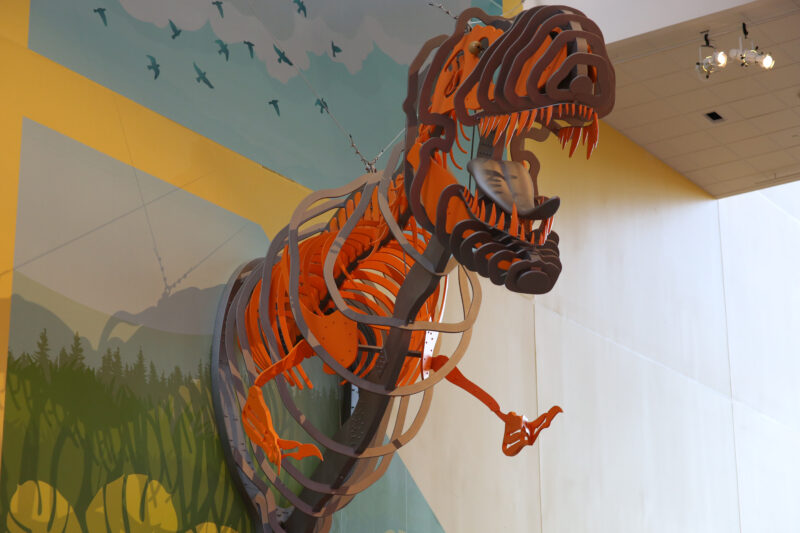 Terra Firma
Travel from deep sea into the terra firma level of Science Alley. Featuring an exploding volcano and Tyrannosaurus Rex, this space will mesmerize visitors within their first moments at the Science Center. See the unseen energies that drive extreme weather events with actual artifacts from the tornado that touched down in Springfield, MA in 2011.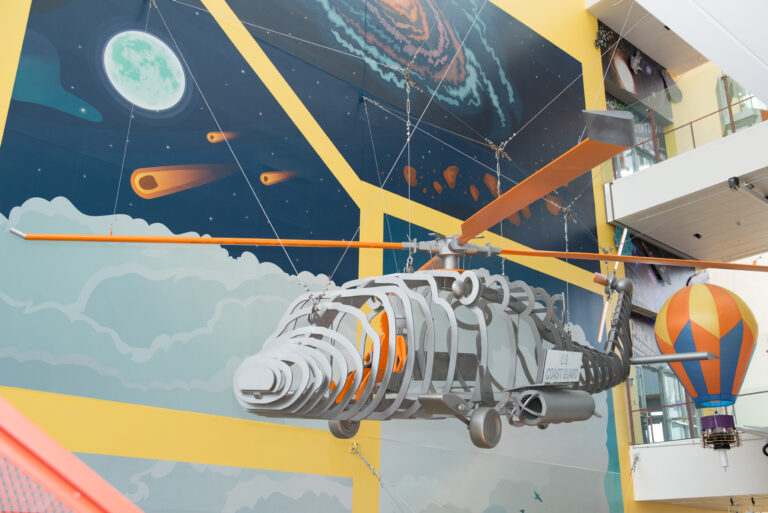 Aerospace
The final level in Science Alley soars high into our atrium. See the unseen innovations that make flying possible, and the power of exploding fuel. This space features scaled models of the Hubble Space Telescope, Mercury- Redstone Rocket and a helicopter.