Sports Lab
Get in the game! The Sports Lab will call for you to use both body and mind to compete in a number of hands-on sports-related challenges like a professional athlete. Test your physical strength, test our state-of-the-art equipment used by the pros, and peer inside the bodies of professional athletes to find out what it really takes to be a pro.
Supported by
United Healthcare
Optum
Play it Again Sports of Southington
Hartford Wolfpack
Exhibit Highlights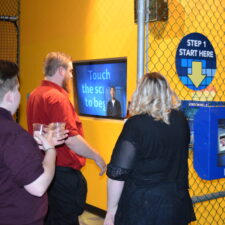 Biomechanics
Take the speed pitch challenge to see how you measure up to the pros.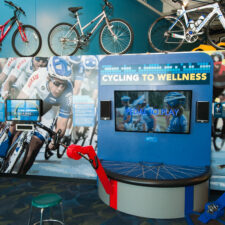 Cycling to Wellnesst
Science and engineering build better equipment every year. Bikes are a great example of that. Race your friends in this high-speed adventure that is sure to get your heart pumping.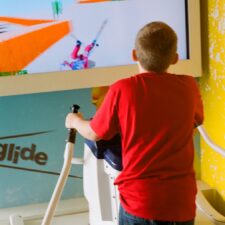 Downhill Dash
See if you can master the forces of nature in this alpine ski adventure.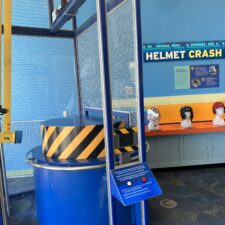 Helmet Crash
Crash test helmets to see how much pressure they can take – can they keep you safe?