Materials to Collect
2 cups of flour 

½ cup of salt 

2 tablespoons of vegetable oil (or whatever oil you have)

 1 cup of boiling water

 Food coloring (optional)

 2 tablespoons of cream of tartar



Make Your Own
Mix the flour, salt, vegetable oil, and cream of tartar together.

In a separate bowl, mix the boiling water with your food coloring (make sure an adult helps with this step!).

Slowly add your colorful boiling water into the dry mixture, while stirring frequently. 

Play around with how much water and flour you add until you end up with playdough that holds together, but isn't sticky.

Have fun with your new home-grown playdough! 
What is the Science? 
When water is added to flour, proteins in the flour clump together and hold the water. This is what gives you the dough consistency- just like when you make bread! The salt helps the proteins stay stuck together, you may notice that playdough you buy in the store also has a salty smell. When you mix all of these ingredients together, you create a chemical reaction. The playdough you create is an entirely new substance that is different from the ingredients you started with.
Ask Your Young Scientists
How did the playdough change as we mixed the ingredients together? What did you notice when we added the water? 

How does the playdough move? What other things can you think of that move like playdough?

What kind of shapes can we make? 

How far can it stretch?
More to Explore
Try mixing food colorings in your playdough! Can you make different colors?

Vary the amounts or types of ingredients in your recipe. What happens? What happens if you skip an ingredient all together?

Play around with cookie cutters or use your playdough to create impressions of things you find around you.
We want to see what you try at home. Share your creation with us by tagging @CTScienceCenter and using the #ScienceAtPlay on social media for a chance to be featured.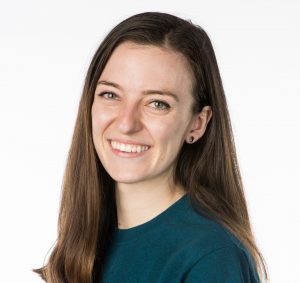 Aoife Ryle is a STEM Educator at the Connecticut Science Center. In addition to working with school groups, she works with our Teen Program, Overnights department, and shoots weekly science segments for WFSB. She has a degree in Bioengineering from the University of Maine and has a personal interest in the life sciences and engineering which makes bioengineering a perfect crossover.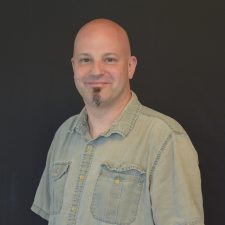 Andrew Fotta is a STEM educator at the Connecticut Science Center. He has currently holds a CT teaching certification for grades K-6, and has spent time in the classroom in nearly all grades, and taught middle school science. In addition to teaching classes for the Science Center, Andrew is also part of a team of educators currently creating new programs aligned with the new Next Generation Science Standards for grades PreK-9. Andrew is an avid photographer, who enjoys blending science and art in his work.