If you can unwind and be true to who you are, it helps to reckon with things." Dr. Kizzmekia Corbett "My team is responding to the world's most devastating global pandemic in the last hundred years. And so, there's something to be said about knowing who you are."
It is hard to not be in complete awe when talking about Dr. Kizzmekia Corbett. In celebration of Black History Month, we are highlighting just a snapshot of the historic career Dr. Corbett has already had at such a young age.
Dr. Kizzmekia Corbett is a virology immunologist who led the team that developed the Moderna COVID- 19 Vaccine. She grew up in Hillsborough, North Carolina and attended the University of Maryland, Baltimore County for her undergraduate degree. In 2014, Dr. Corbett recieved her PhD in microbiology and immunology from the University of North Carolina at Chapel Hill. She couldn't have ever imagined the global impact her work would have just six short years later.
Dr. Corbett was working at the National Institute of Health in 2020 when the entire world began to change. Dr. Corbett and her team had already spent years researching coronavirus – before it was a term many people even understood. Specifically, they were researching spike proteins, even understood. the structure of the coronavirus spike proteins, essentially the "key" that allows the virus to enter human cells and begin infection. Her team got right to work, using this knowledge and partnering with Moderna to develop a vaccine that typically takes years, in just months.
While most would consider this to be an accomplishment most would end their career with, at 36 years old Dr. Corbett is just getting started. She already has 15 years of experience studying viruses and a large patent portfolio, but she continues to look for what's next, how else can see make a difference in the world. This applies both inside and outside of the laboratory. Dr. Corbett devotes much of her time to mentorship, specifically in underserved communities as an advocate of STEM education and vaccine awareness. She is quoted as saying, "I would say that my role as a scientist is really about my passion and purpose for the world and for giving back to the world." Dr. Corbett is a role model to so many young girls to pursue a career in STEM. When kids are able to see someone that looks like them succeeding in a STEM career, it is easier for them to see themselves in the same way. Dr. Corbett is that inspiration for kids who are watching her accomplish the unimaginable.

Recently, Dr. Corbett was announced as a joint winner of the 2022 J. William Fullbright Prize for International Understanding alongside Dr. Anthony Fauci. This award recognizes the leadership of both Dr. Corbett and Dr. Fauci in creating a vaccine that is now saving lives around the world. This is just the latest award in the long list Dr. Corbett has already earned, and I'm sure it is far from the last.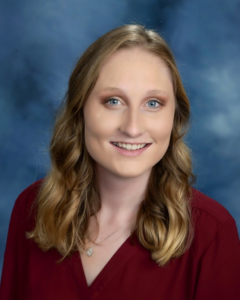 Katelyn Rutty is the Communications Manager at the Connecticut Science Center where she manages all of the online content platforms. She has a Master's in Business Administration from Western New England University.