"Building an airplane from a kit and flying as a child, I longed to understand the physics, application and reach of flight. I see no limit to what we can achieve and view the world 'impossible' as a challenge… This kind of physics will create undreamed of advances that transform the way we live and the world we live in." -Sabrina Gonzalez Pasterski, PhD, Theoretical Physicist
Sabrina Gonzalez Pasterski, PhD is a Cuban-American physicist and inspiration to young aspiring scientists around the world. Her fascination in STEM (science, technology, engineering and math) began at a very early age. Originally from Chicago, Illinois Sabrina  attended the Illinois Mathematics and Science Academy and quickly exceled at all of her courses there. When she was just 14 years old, Sabrina built and flew a single engine plane completely by herself- before she was even old enough to test for a driver's license!
Upon completion of her primary education, she went on to complete her undergraduate degree from the Massachusetts Institute of Technology (MIT) and earned a PhD in high energy physics at Harvard University. Of course, this journey did not come without its own list of incredible accomplishments.
Sabrina is the first female to graduate from MIT Physics #1, with an outstanding 5.0 GPA.
She is the second PhD candidate from Harvard University to have their dissertation published in Physics Reports
In 2012, Sabrina was named to Forbes 30 Under 30 Science List and the Forbes 30 Under 30 All Star List just 3 years later (2015)
Sabrina has earned the nickname the "Next Albert Einstein" for good reason, she has accomplished more before she turns 30 than most people do in an entire career. It is an honor to watch everything Sabrina has accomplished this far, and exciting to think where her incredible career with take her in the future. In 2014, Sabrina and her colleagues discovered the "spin memory effect," and in 2015 she published an individual paper about her findings of the Pasterski-Strominger-Zhiboedov Triangle in Electromagnetic Memory. In 2016, Stephen Hawking, yes THE Stephen Hawking cited three of Sabrina's paper in his research, two of which she was co-author and one individual paper. Currently, Sabrina is a Physics Professor at The Perimeter Institute, where she joined at the age of 27, as the youngest of their 25 faculty members and one of three women.
Not only is Sabrina extremely gifted in her work, she is also a big advocate for women and girls in STEM (science, technology, engineering and math), which is also an initiative very close to us here at the Connecticut Science Center. Her work in promoting the Let Girls Learn initiative was recognized by an invitation to the White House. She was also recognized internationally with her efforts, by the Anneberg Foundation in Cuba, the US Embassy in Moscow and the Moscow Polytech.
There is so much more to learn about Sabrina Gonzalez Pasterski, PhD at her work, check out these resources for more information:
PhysicsGirl (Sabrina Gonzalez Pasterski's YouTube Channel)
The Young Woman Dubbed the "Next Albert Einstien"
Sabrina Gonzalez Pasterski- Helena.org
Sabrina Pasterski: The 'Physics Girl' Who Built Her First Plane at Thirteen Years Old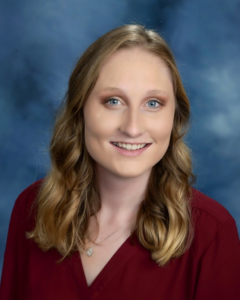 Katelyn Rutty is the Communications Manager at the Connecticut Science Center where she manages all of the online content platforms. She has a Masters in Business Administration from Western New England University.