We are continuing to highlight STEM professionals doing amazing work in their field all month long as a part of our continued celebration of Asian and Pacific Islanders Heritage Month. From redefining the internet to shaping the field of meteorology and everything in between, Asian and Pacific Islanders have contributed to many groundbreaking STEM research. We wanted to take this time to highlight some of the most notable contributions, even though there are so many more that have changed the landscape of their field.
Dr. Ted Fujita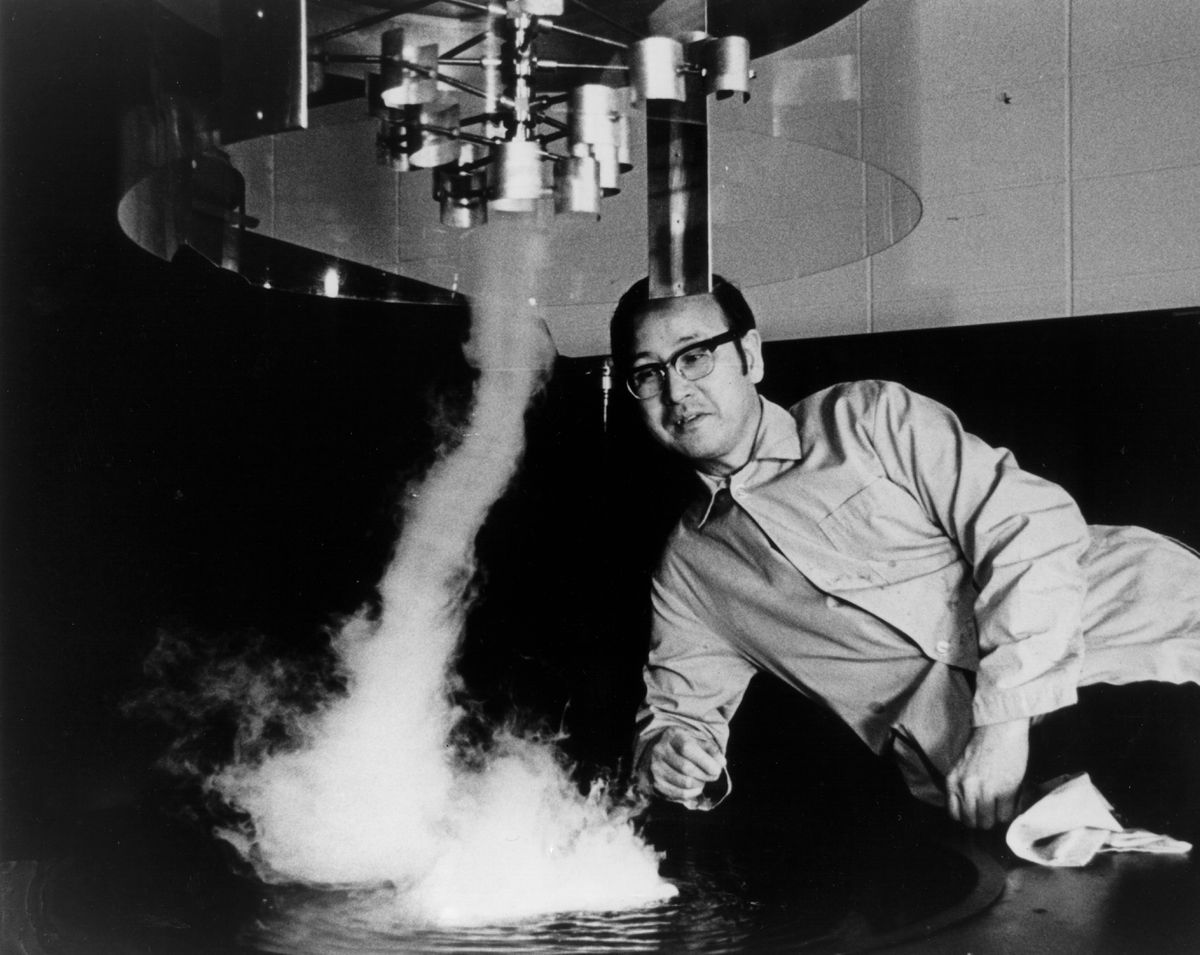 Photo Credit: Forbes
Dr. Ted Fujita earned his nickname "Mr. Tornado" through his groundbreaking research in storm tracking. His research eventually led to a tornado classification scale that bears his name to this day.  The work Dr. Fujita accomplished half a century ago saved thousands of lives and shaped the field of meteorology. The Fujita scale categorizes the strength of tornadoes on a scale of F0 to F5 based on wind speeds and ensuing damage. Dr. Fujita was well known for his storm reconstruction efforts- with many people comparing his techniques to that of Sherlock Holmes. He would walk hundreds of miles walking through the fields and towns after a tornado, meticulously photographing and measuring the damage to reconstruct what happened. Once he was finished on the ground, he would take his exploration to the sky to gain another perspective of the damage. This was all in a time before satellites and radar stations were common around the country. His discovery that is credited to saving hundreds to thousands of lives is the discovery of microbursts.
Dr. Fujita's exploration and research with storms did not first begin when he moved to the United States, his first experiences date back to when he was a young scientist in Japan. Read more about Dr. Fujita's life in this article. 
Colonel Ellison Onizuka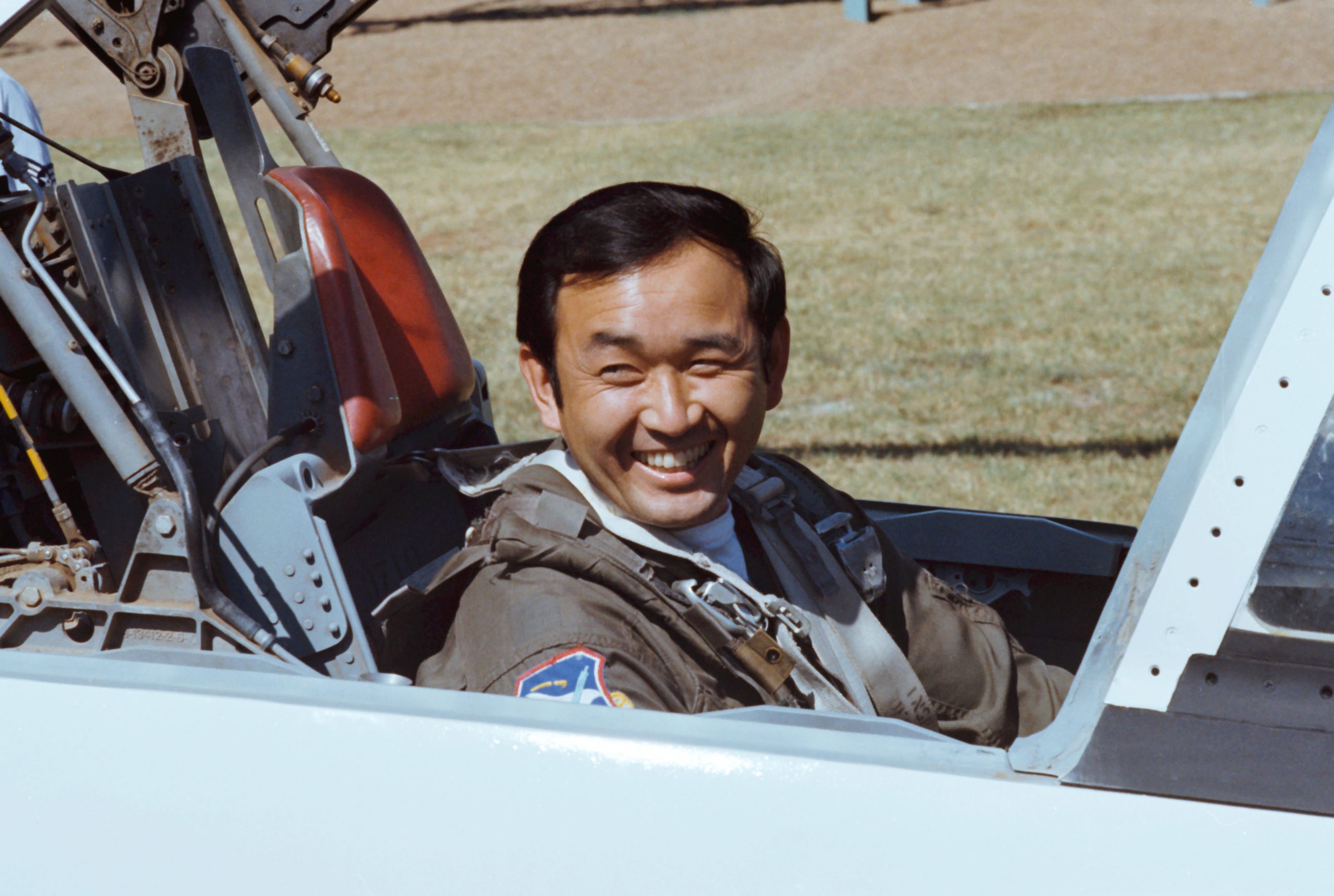 Photo Credit: NASA
In 1985, Colonel Ellison Onizuka became the first Asian American to fly in space. Colonel Onizuka was a member of NASA's Astronaut Class of 1978, which also included the first women, Hispanics, Asians and African Americans. His first space mission was on the Space Shuttle Discovery, which launched from the Kennedy Center Space Station on January 24, 1985. Before he became an astronaut Colonel Onizuka had a distinguished career with the United States Air Force as a test engineer and a test pilot. He was assigned to the Force Test Pilot School where he registered over 1,700 flight hours. 
Special honors that Colonel Ellison Onizuka received include Air Force Commendation Medal, Air Force Meritorious Service Medal, Air Force Outstanding Unit Award, Air Force Organizational Excellence Award, and the National Defense Service Medal.
If you want to read more about the amazing accomplishments of Colonel Ellison Onizuka, check out his full biography on NASA's website. 
Chien- Shiung Wu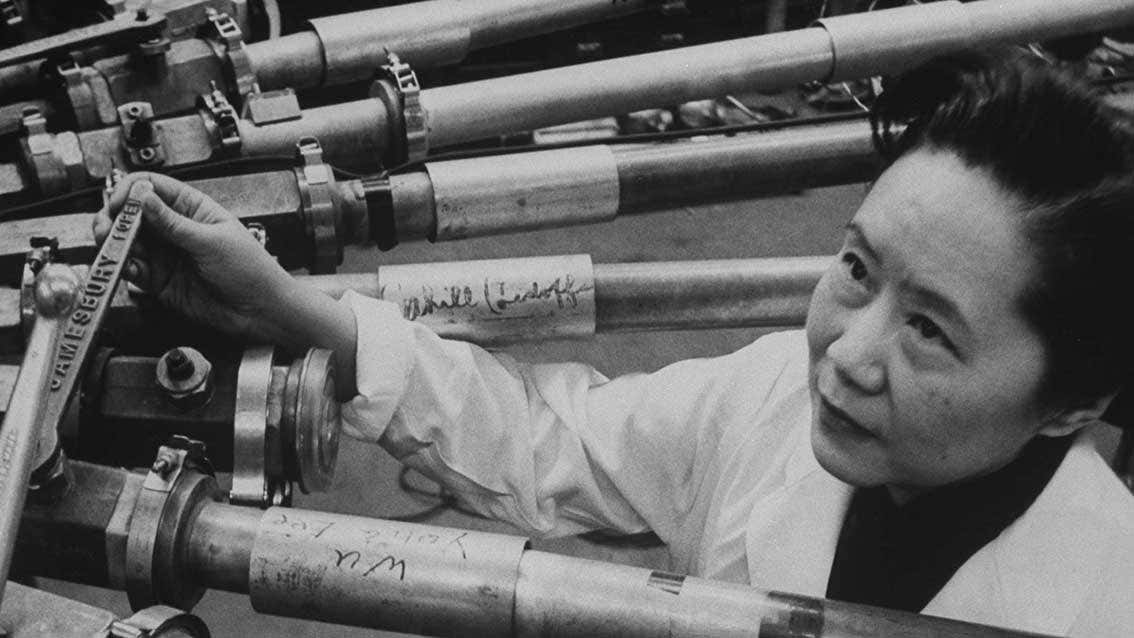 Photo Credit: New Scientist
Often referred to as the First Lady of Physics, Chien- Shiung Wu made meaningful and significant contributions to the Manhattan Project. While working on this project, Chien- Shiung was also working at Columbia University, where she helped to develop the process for separating uranium metal into U-235 and U-238 isotopes. She is believed to be the only Chinese person to have worked on the Manhattan Project. She made countless contributions to science during her lifetime, earning her numerous awards and honors. Chien-Shiung Wu was the first woman to serve as president of the American Physical Society, she was awarded the National Medal of Science, the Comstock Prize, and the first honorary doctorate awarded to a woman at Princeton University. 
If you want to read more about Chien- Shiung Wu's amazing life, read her full profile on the Atomic Heritage Foundation's website. 
Jerry Yang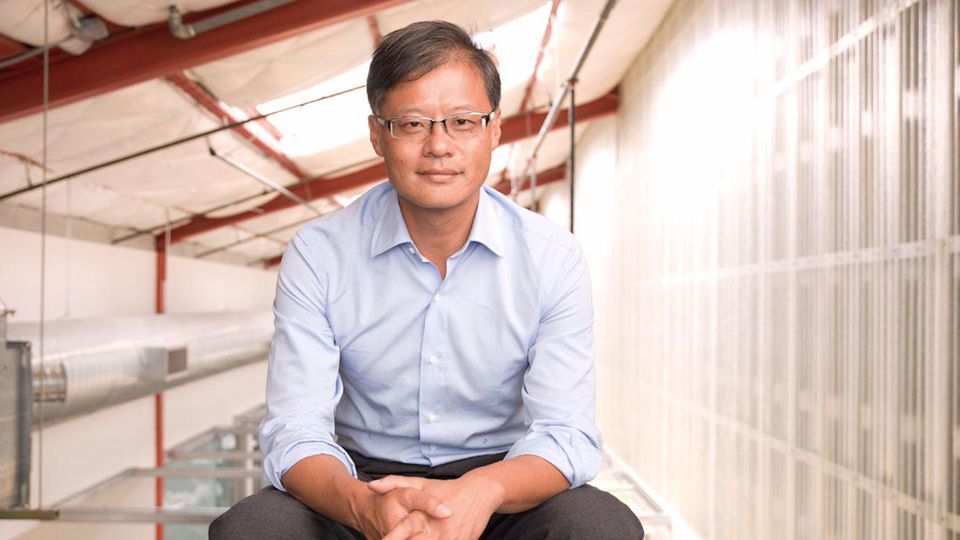 Photo Credit: Forbes
Jerry Yang is described as one of the tech entrepreneurs that transformed Silicon Valley, and the internet as we know it. Jerry was born in Taiwan and moved to the United States with his mother and brother while he was still young. He persevered and learned English in just three years, was elected student body president, and graduated first in his high school class. In 1995 he co-founded Yahoo with his college classmate David Filo after dropping out of a Ph.D. program in electrical engineering at Stanford. From 2007 to 2009, Yang served as the CEO of Yahoo. Yahoo became an overnight success making Jerry Yang, Yahoo's CEO, one of America's wealthiest men. 
If you want to learn more about Jerry Yang, read his full profile on the  Immigrant Learning Center's website. 
Ajay Bhatt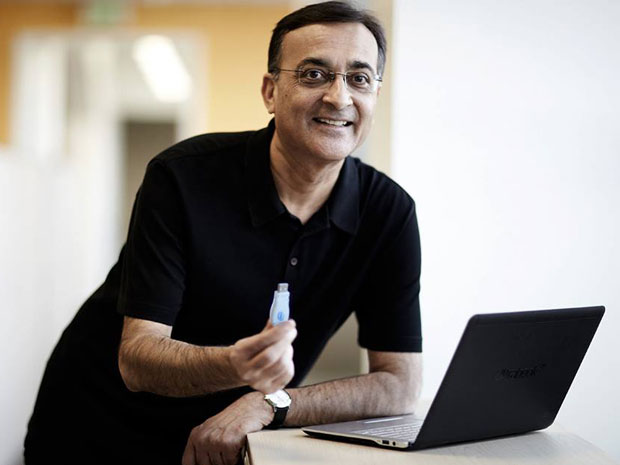 Photo Credit: IEEE Spectrum
Ajay Bhatt is a computer architect who works at Intel Corporation. To date, Ajay holds around 31 U.S. Patents. You may recognize some of the technology Ajay Bhatt is best known for developing- including the Universal Serial Bus (better known as the USB), the Accelerated Graphics Port (AGP), the PCI Express and so much more. The USB was revolutionary for its time and is now known as the standard for connecting different devices and sharing information between those devices. One piece of advice that Ajay gives to those wanting to pursue a similar career is to be fearless and persistent. 
To learn more about Ajay Bhatt's work, read the full article here. 
Steve Chen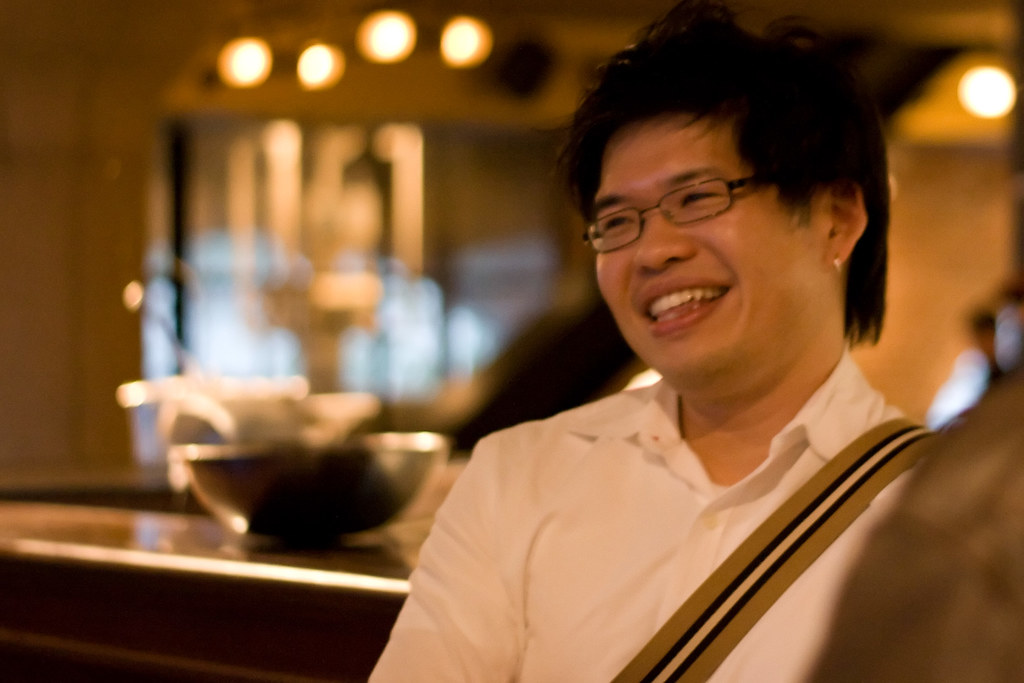 Steve Chen was born in Taiwan and moved to the United States with his family when he was eight years old. Steve Chen started out his career working at PayPal, where he first met Chad Hurley and Jawed Karim. In 2005, Steve co-founded one of the most popular video streaming platforms to this day, YouTube, with Chad and Jawed. Today, there are over 2 billion YouTube subscribers, and it is the 2nd most visited site in the world. Steve was named in Business 2.0's "50 Most Influential People" GQ's "Men of the Year," Time magazine's "Best Invention of the Year" and Fortune's "Most Powerful People in Business." 
If you want to learn more about Steve Chen, read his full profile on The Immigrant Learning Center's website.
Be sure to follow the Connecticut Science Center on all of our social media @CTScienceCenter. We will continue to highlight STEM professionals doing amazing work in their field all month long as a part of our continued celebration of Asian and Pacific Islanders.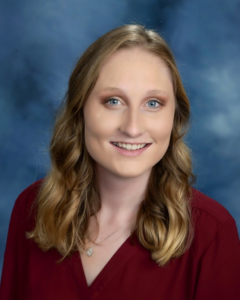 Katelyn Rutty is the Communications Coordinator at the Connecticut Science Center where she manages all of the online content platforms. She has a Masters in Business Administration from Western New England University.